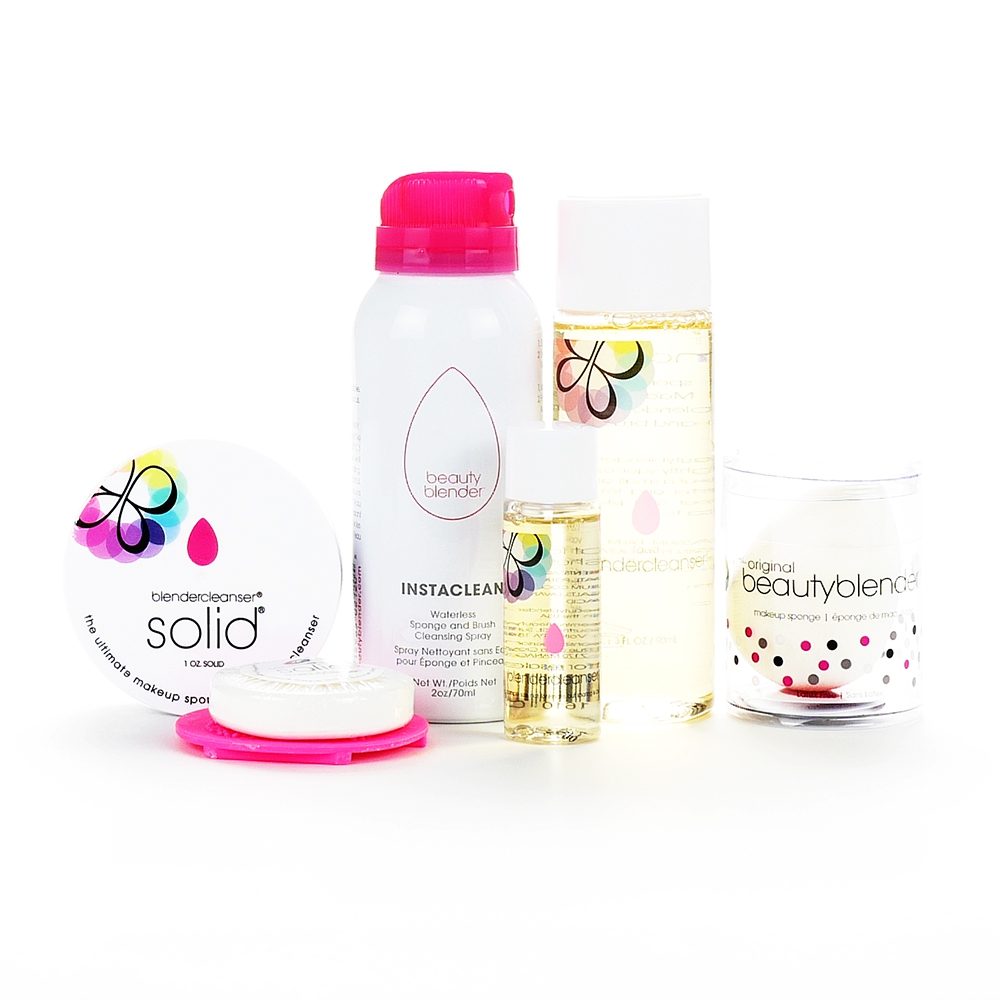 I'm a huge BEAUTYBLENDER fan. I've purchased every product in the lineup and have yet to be disappointed. I'm partial to the white beautyblender, referred to as pure. I'm a clean freak and wanna see that my makeup sponge is perfectly clean after each makeup application. The beautyblender is available in a variety of colors, but after a cleansing the colored sponges, it's hard to tell if you got all the makeup off the sponge. A darker shade might be beneficial for "I don't wash my sponge daily" people - GROSS!
Beutyblender 101 - don't waste your money on a beautyblender makeup application sponge if you're not going to use it properly. It is meant to be drenched in water, then squeeze out the access and use to apply your makeup. You can even apply facial oil (I like Farsali) to the wet sponge for smoother application. If you are using the sponge dry, you are wasting your money! Get yourself a less expensive makeup sponge and you'll get the same effect.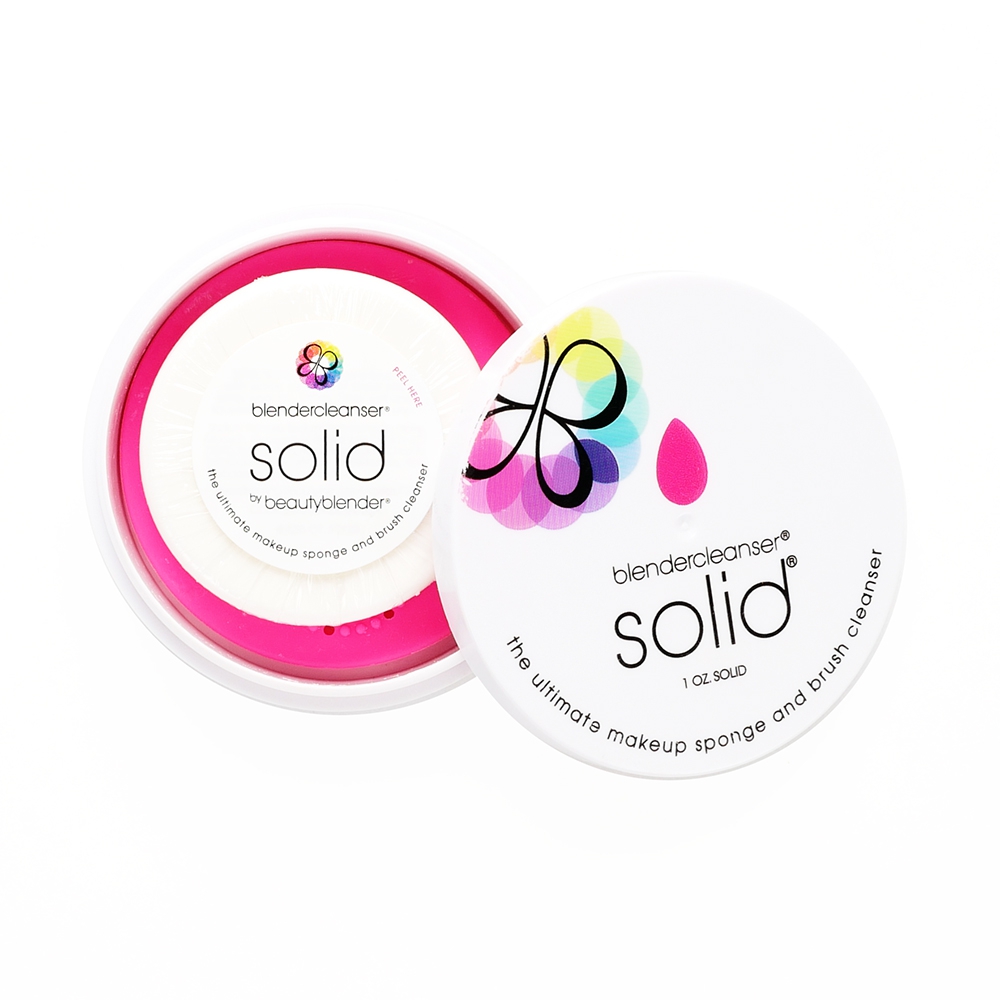 Cleaning your makeup tools is of the utmost importance (in your makeup routine). I know it's annoying and time consuming, but you don't want to apply yesterdays (or last weeks) oil and dirt to your face. Eww..
The blendercleanser solid is great for travel. It includes a cleansing soap and custom grid to dry your beautyblender makeup sponge. Both products come in a compact, plastic disk for easy storage. The scent is fresh and the bar of soap lasts a long time.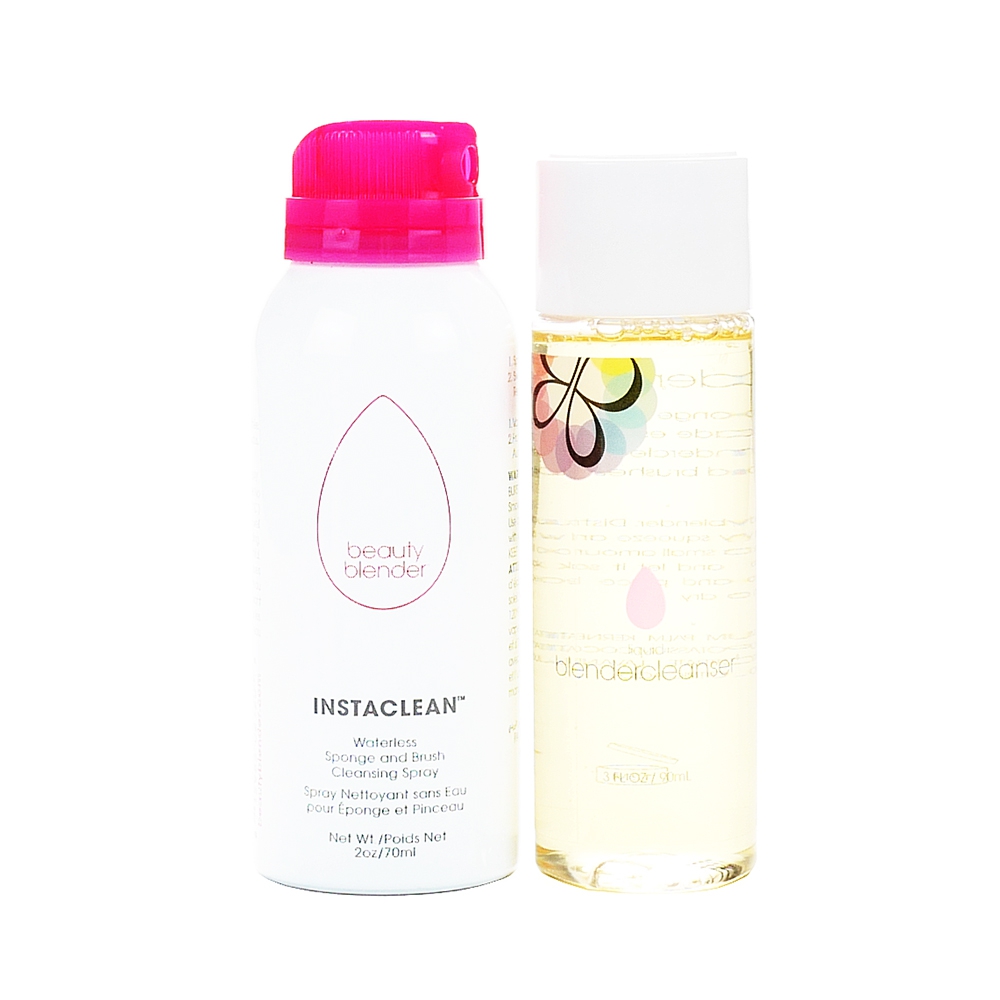 BEAUTYBLENDER INSTACLEAN is fairly new in the BEAUTYBLENDER lineup. The waterless cleansing spray is great for on-the-go removal of surface stains. It's like dry shampoo for your hair. While this sponge and brush cleansing spray doesn't necessarily "clean" your makeup tools, it will remove surface residue - including color, so you're not mixing shades and always getting true-color application.
Spray the solution onto your application tool, saturate and wipe with a tissue or towel. It's INSTACLEAN!
BEAUTYBLENDER has a variety of sponge cleansers. My favorite is the liquid blendercleanser. Apply a little cleanser to your sponge, run it under water and give it a good wash. Make sure to squeeze out the excess water and remove all the soap. This cleanser has a light scent and a little goes a long way. It's available in 3 oz, 5 oz and 10 oz.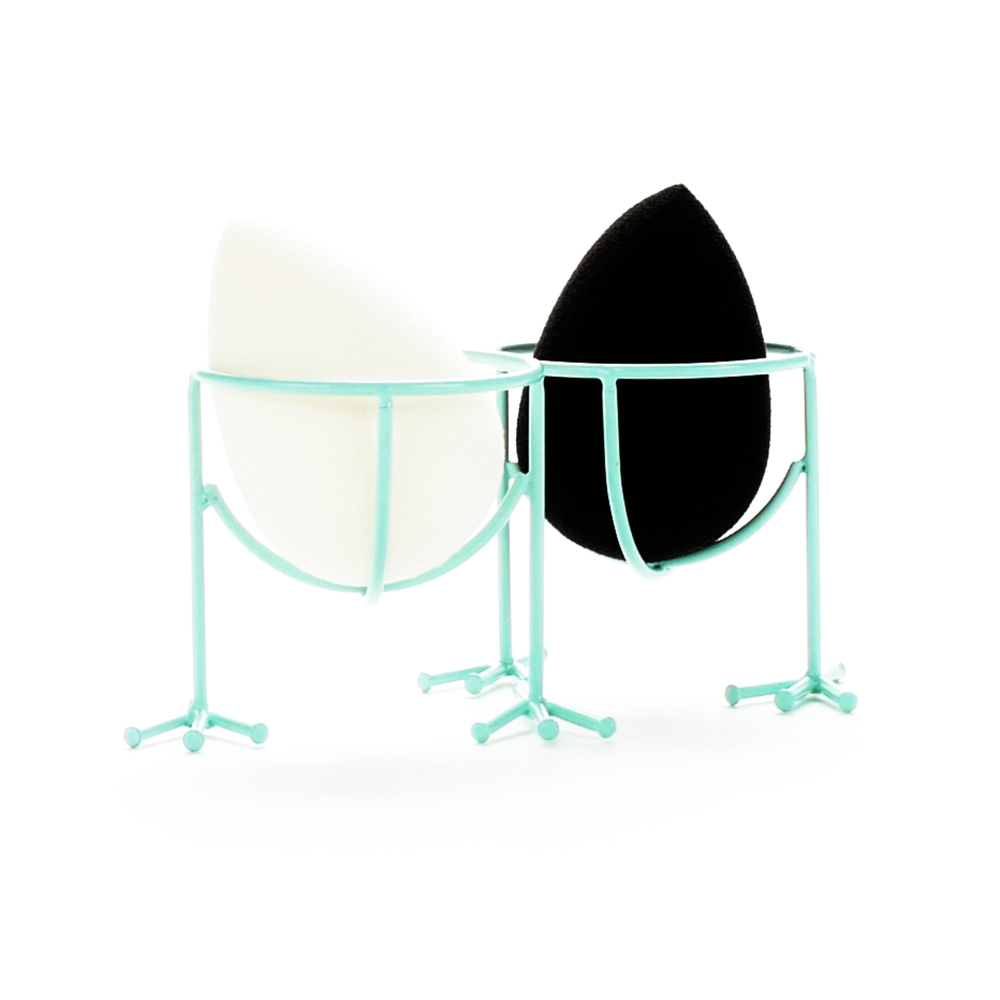 The MALLOOM Chicken Feet Power Puff Display Stands are not a BEAUTYBLENDER product, but are the perfect drying device. It's important to allow your beautyblender makeup application sponge to dry completely and this cute stand allows for an all-around dry sponge. These all-around drying racks are available at amazon.com. This is kinda strange, but the colors are randomly chosen, so you get what you get?! The footed stands are available in mint green, purple and pink.