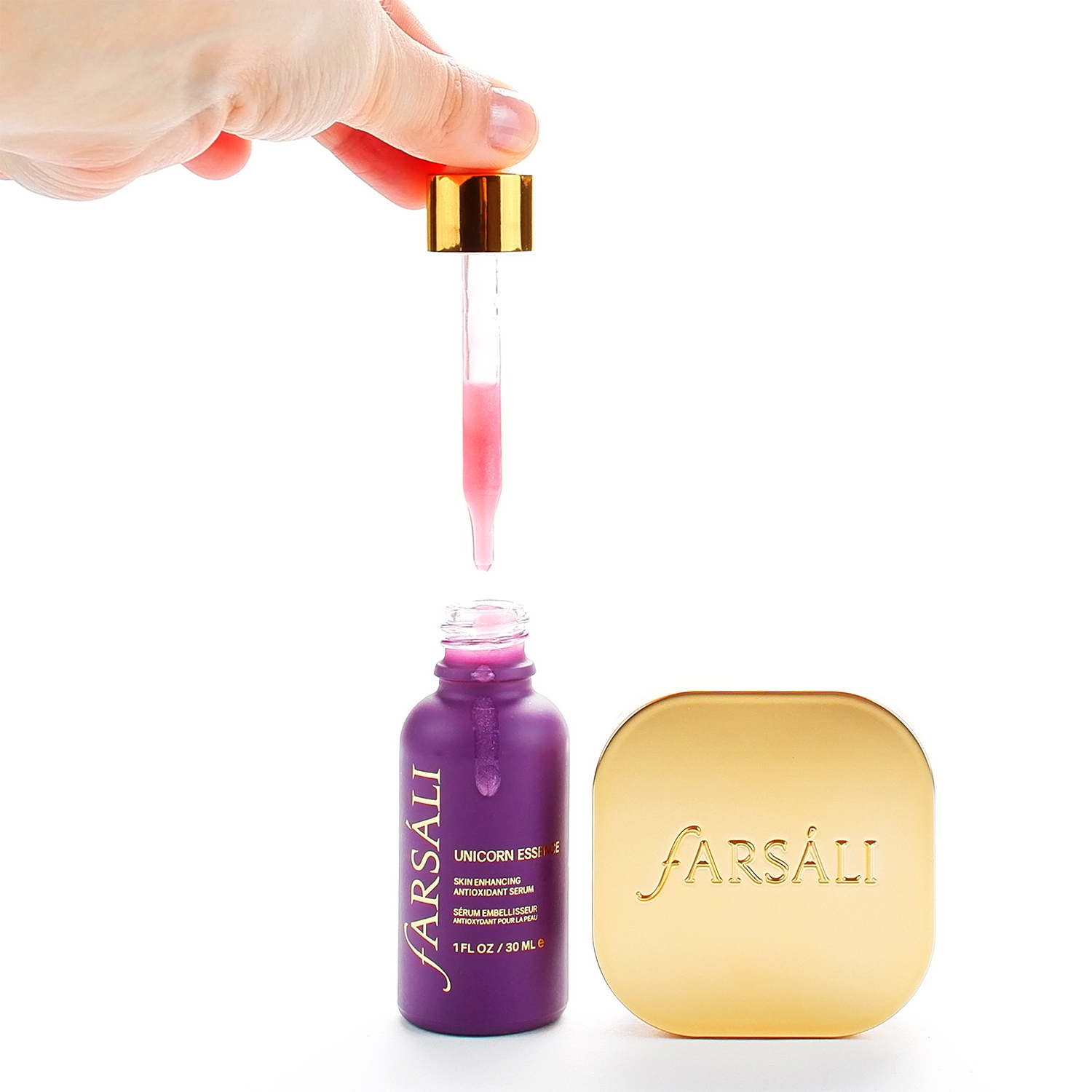 Famed beauty vlogger, Farah Dhukai, is one lucky girl. She's absolutely stunning, is blessed with perfect hair, has a widely successful online presence AND her husband created a small product line as a solution to her beauty needs! This girl gets a lot of hate online - people do love to complain. Albeit, she could be a total bitch off camera, but I think her quirky online personality is endearing. She's funny, her DIY beauty tips are unique and her tutorials are super entertaining. I say f**k em! They're just jealous!
I'm sure you've heard of Farsali Rose Gold Elixir. The facial oil containing tiny bits of 24-karat gold launched in July 2015. The must-have moisturizer became widely popular on social media. Sephora launched Farsali Rose Gold Elixir and Farsali Unicorn Essence on their website in February 2017 - the Rose Gold Elixir sold out in 24 hours. The popular cosmetic brand is slowly expanding, launched Unicorn Tears (now Unicorn Essence) in 2016 and Sephora launched Farsali Jelly Beam this past January. I'd be happy to test drive any product this company releases..
Farsali Unicorn Essence was originally named Unicorn Tears - umm.. kinda sad! Beauty vloggers and bloggers took to Instagram AGAIN, this time dripping Unicorn Essence or Tears down their face. It's a little weird, but intriguing nevertheless. Unicorn drama aside - this skin enhancing, antioxidant serum contains açaí berry, goji berry, elderberry and blueberry. Combined, these extracts contain anti-aging properties and tons of vitamin C.
The water-based formula soaks into your skin nicely, is non-greasy and leaves your skin feeling moisturized. The light solution is a pretty pink with micro sparkles. I guess unicorns cry pink, sparkly tears?! It smells nice too - the light scent is sweet and lingers. I don't love it as much as I do the Rose Gold Elixir, but if you have time for one more step in your routine, this product is delightful.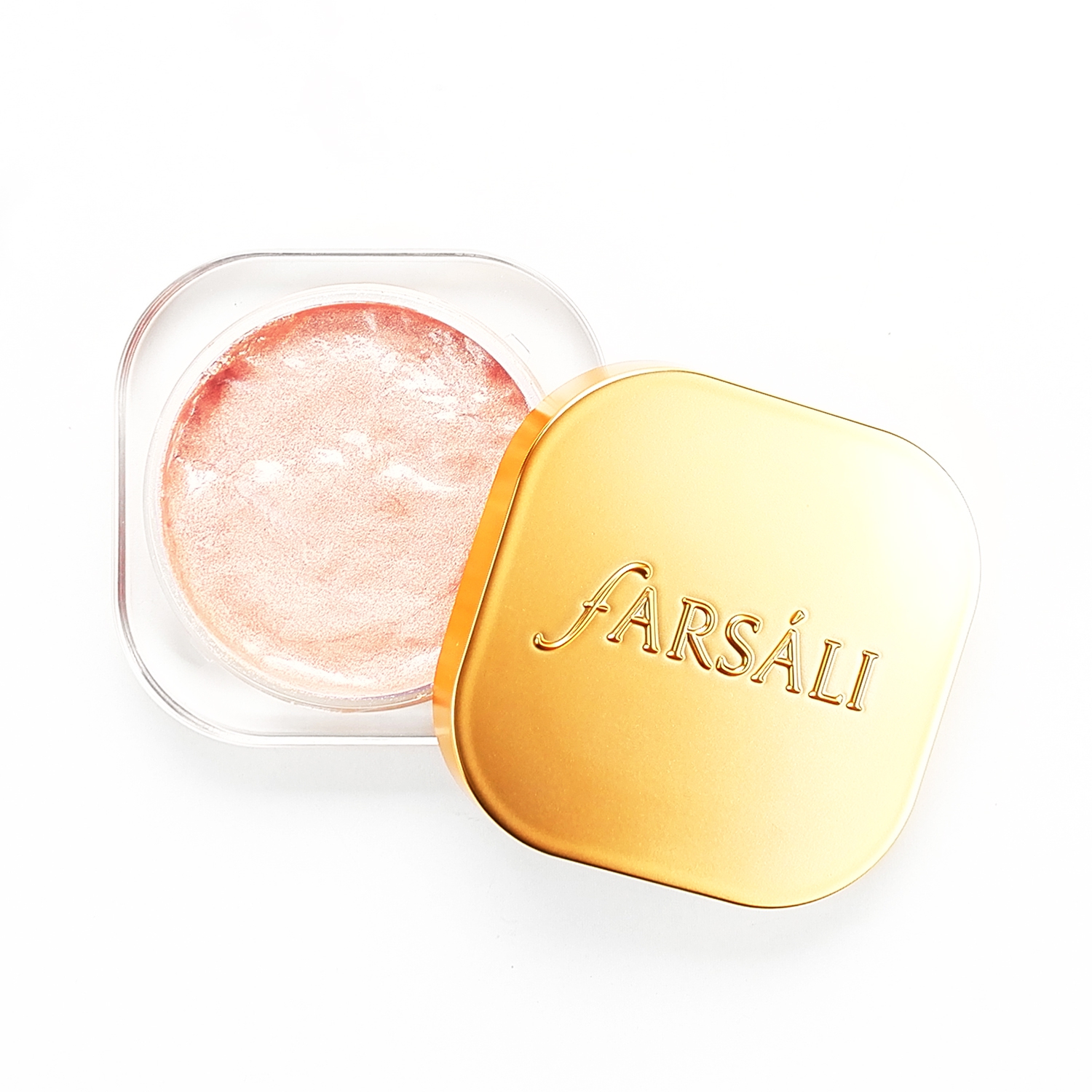 I was super excited to try the Farsali Jelly Beam Illuminator. This gel-to-powder highlighter is concentrated and LOADED with pigment. If you want a high-shine look, you'll love this stuff. The gel-like formula goes on nicely and quickly turns to powder - I found it a little difficult to blend, but the pale, peachy-pink color and high shine is gorgeous and effective. This is not an everyday kinda highlighter.
Farsali Jelly Beam Illuminator is good, but not enough to replace my go-to highlighter, Benefit Cosmetics Watt's Up! Cream-to-Powder Highlighter. While I'm sure I won't use the FarsaliJelly Beam Illuminator on my face, I will however combine Jelly Beam with my body moisturizer to add a little shimmer to my shoulders, décolletage and legs. Oh, and a little goes a long way.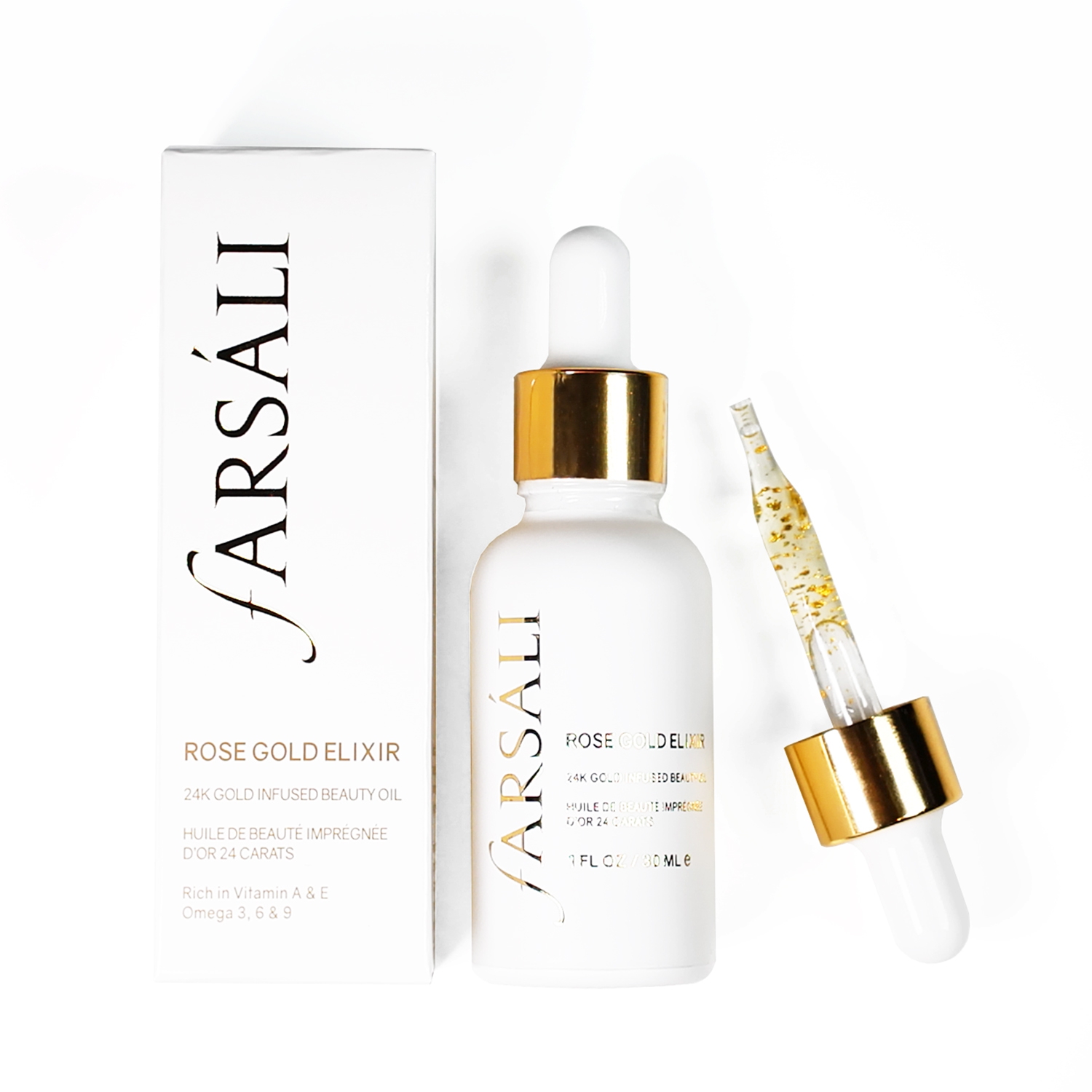 Farsali Rose Gold Elixir is a facial oil with tiny particles of 24-karat gold floating in it. This beauty oil has forever changed my makeup routine and enhanced my look dramatically. I apply my tinted primer, tinted moisturizer (and maybe foundation). Then I apply 'many' drops of the elixir to my damp beautyblender and gently blend for perfect coverage. I use the same beautyblender (and Farsali Rose Gold Elixir) to blend my concealer, under eye brightener and cream-to-powder highlighter. This 24-karat gold infused beauty oil is amazing.