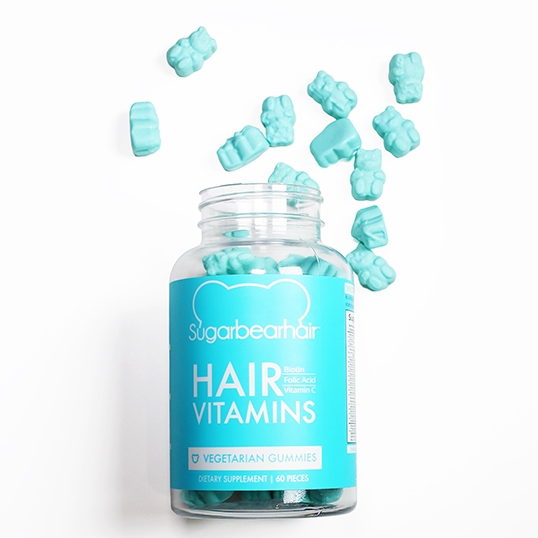 I've comprised a small list of 'on a budget' gifts for her. These trending products are all AMAZING! Gift them alone, mix-and-match, or create the ultimate stocking for the girl who's obsessed with cosmetics.
Sugarbearhair is no different than any other 'healthy hair' vitamin as far as ingredients go. These little chewy bears are taking over Instagram simply cause they're cute, and the vibrant color looks great in photos. These mini turquoise bears are fun and taste yummy (like eating gummy bears). Most of us have 'hair struggles' and would appreciate berry flavored gummies that promote healthy hair. One jar (60 bears) retails for $29.99.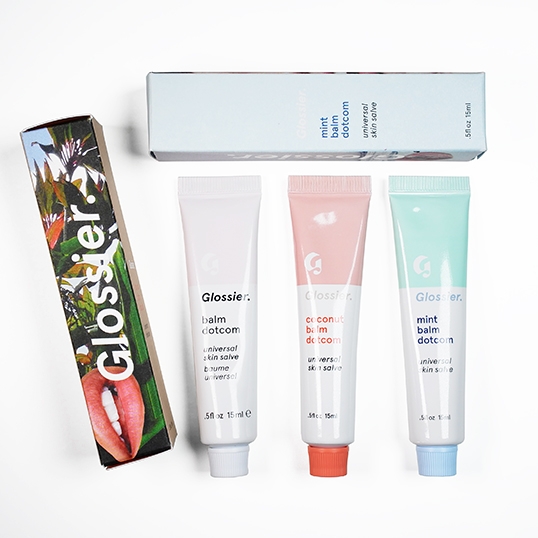 I've been raving about Glossier products for the last few weeks and Balm Dotcom (the universal skin salve) is my favorite. The dense salve is perfect for any and every dry patch on your skin. Apply to your nails, face, body.. There are five to choose from and retail for $12.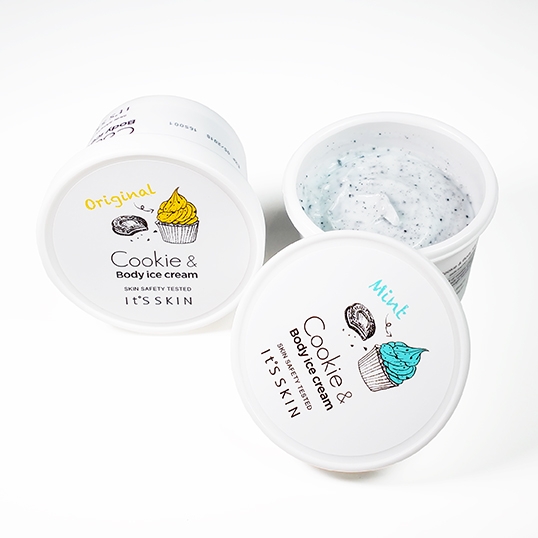 It's Skin Cookie Body Ice Cream is AMAZING! The mint, original and strawberry flavors smell just like (JUST LIKE) ice cream. This body ice cream is lighter than a body butter but thicker than body cream. The soft cookie chip pieces melt upon application and add to the 'ice cream effect'. Each 2.7 oz pot (small enough for travel) retails for $10 at Sephora. LOVE!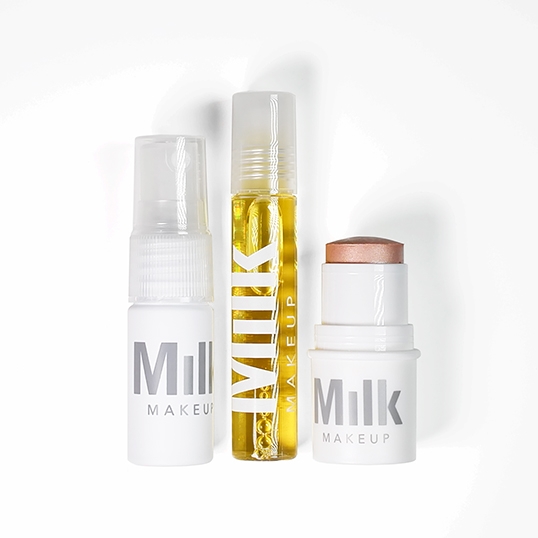 MILK Makeup Limited Edition Triple Threat Glow Set contains three travel size, best selling products. The mini Face Mist contains rice and ginger water that calm and nourish skin. The Sunshine Oil comes in a little rollerball pen - perfect purse/travel size. Body and face oil are essential during the cold season. And.. my favorite is the super tiny Highlighter Cream Stick. The color is universally flattering and brightens your skin for the perfect highlight. This mini highlighter is a great travel replacement for my Benefit Watt's Up! Cream to Powder Highlighter (you all know this one). These three mini's come in a plastic box, retail for $30 and will make just about anyone happy!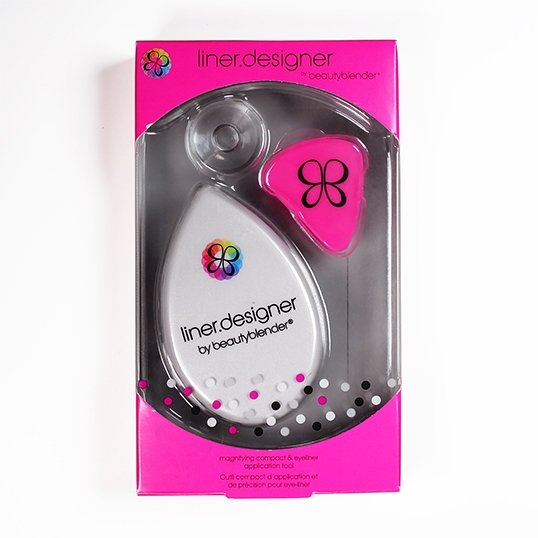 Most people who wear makeup, own a beautyblender® makeup sponge (or some other brand). If not, GO GET ONE! Another innovative product by beautyblender® is the liner.designer. The triple-edged eyeliner guide works with all eyeliner formulas to create the perfect look. It's like eyeliner application for dummies. The silicon guide comes with a mini plastic case and suction cup (not sure why there's a suction cup?). liner.designer retails for $16 and is available in pink or clear.
There ya have it! The ultimate gifts under $30 for the product junkie(s) in your life.