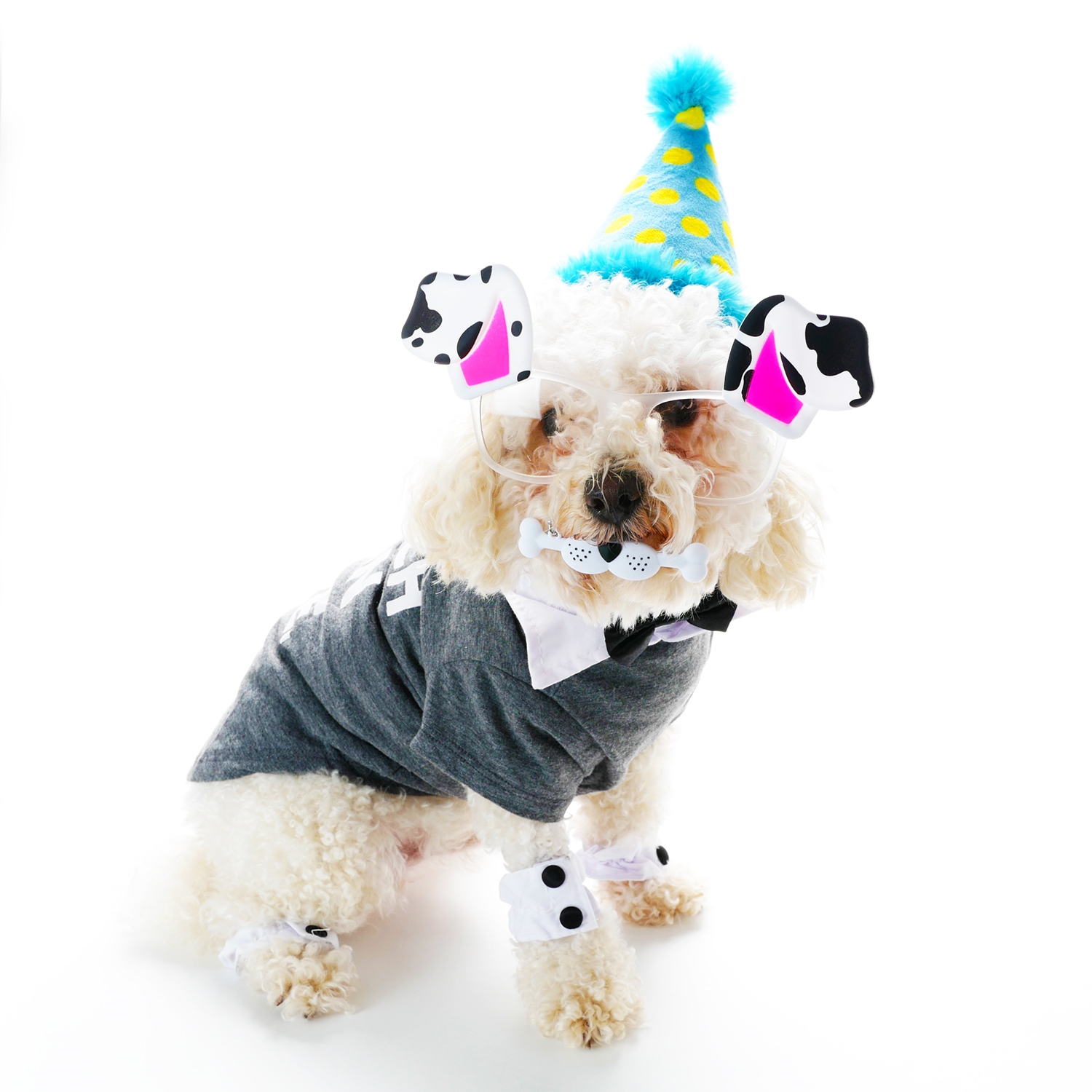 My favorite and absolute BEST accessory is my little fur baby, Teddy the Bear. He's a Toy Poodle, looks like a fluffy bear and loves fashion. His closet is overflowing, and of course matches his mommy's fashion style. Teddy just turned two - here's a look back on his doggy fashion..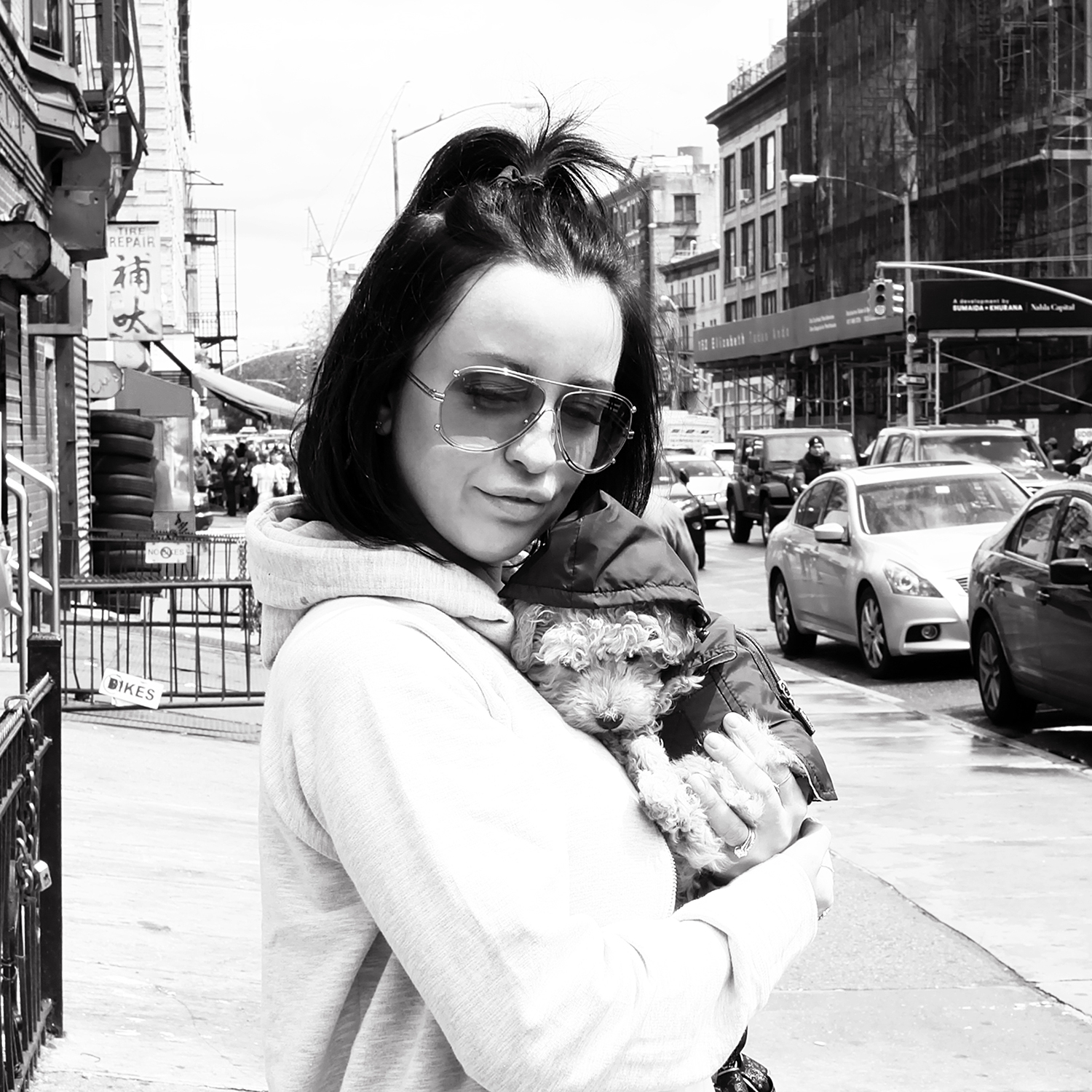 Teddy's first trip to New York City. My little guy survived two days of rain in his blue Fabdog packway raincoat. We spent most of the time in our hotel room watching Pets!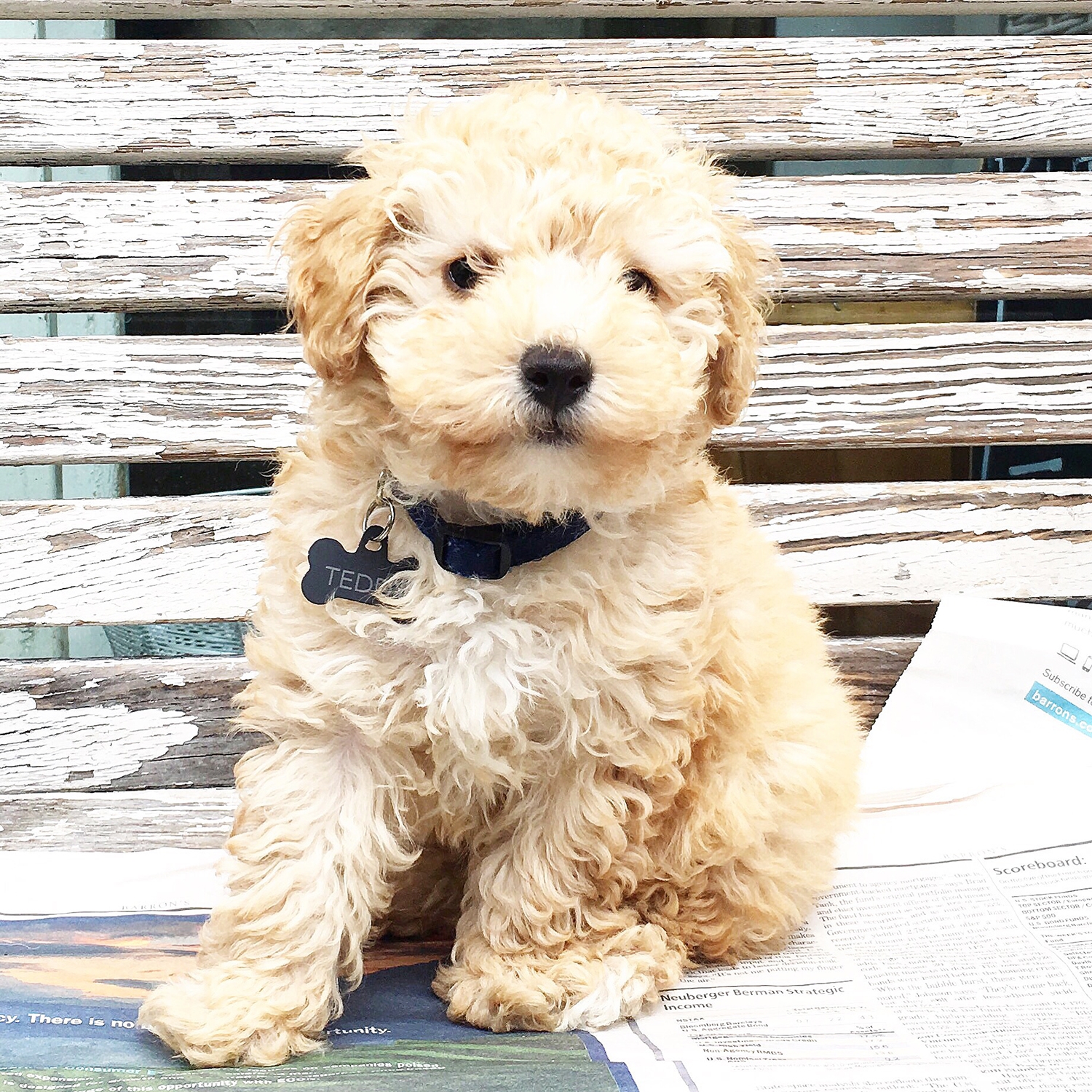 Yes, there was a time when Teddy was a doggy nudist! I never intended to be a dog mom that dresses her dog. I thought it was ridiculous! BUT, then the winter weather came and he was cold. So began the winter wardrobe..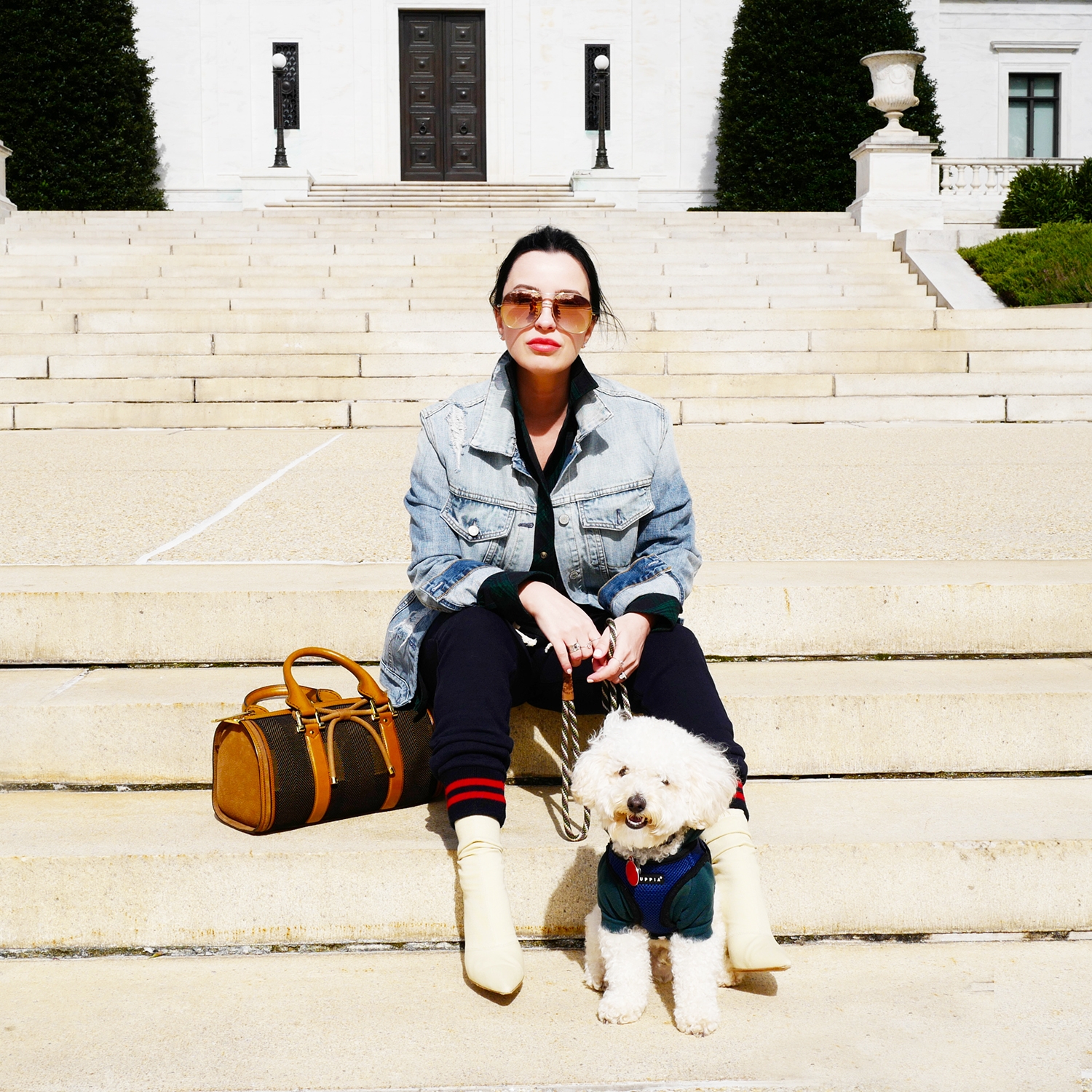 Teddy loves wearing clothes. I can hold up options and he will choose his favorite. Hoodies are a must and we always match. Teddy is wearing an American Apparel dog hoodie and blue Puppia sports harness.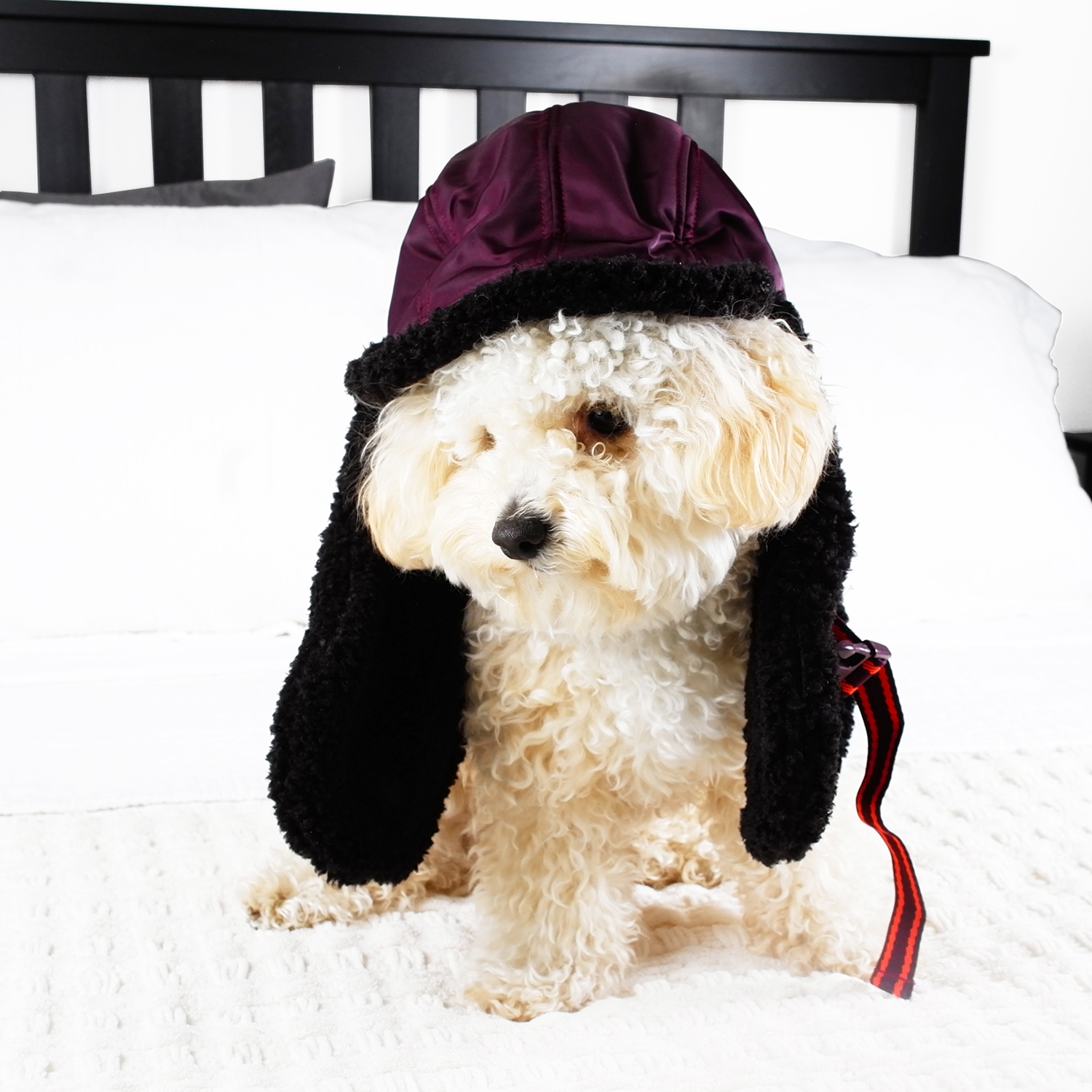 Surprisingly, Teddy is willing and happy to wear hats! This is my Fenty X Puma trapper's hat. He loves anything furry and fluffy (like mommy). Admittedly, it was hard to snap the perfect photo, while he was trying to eat the hat.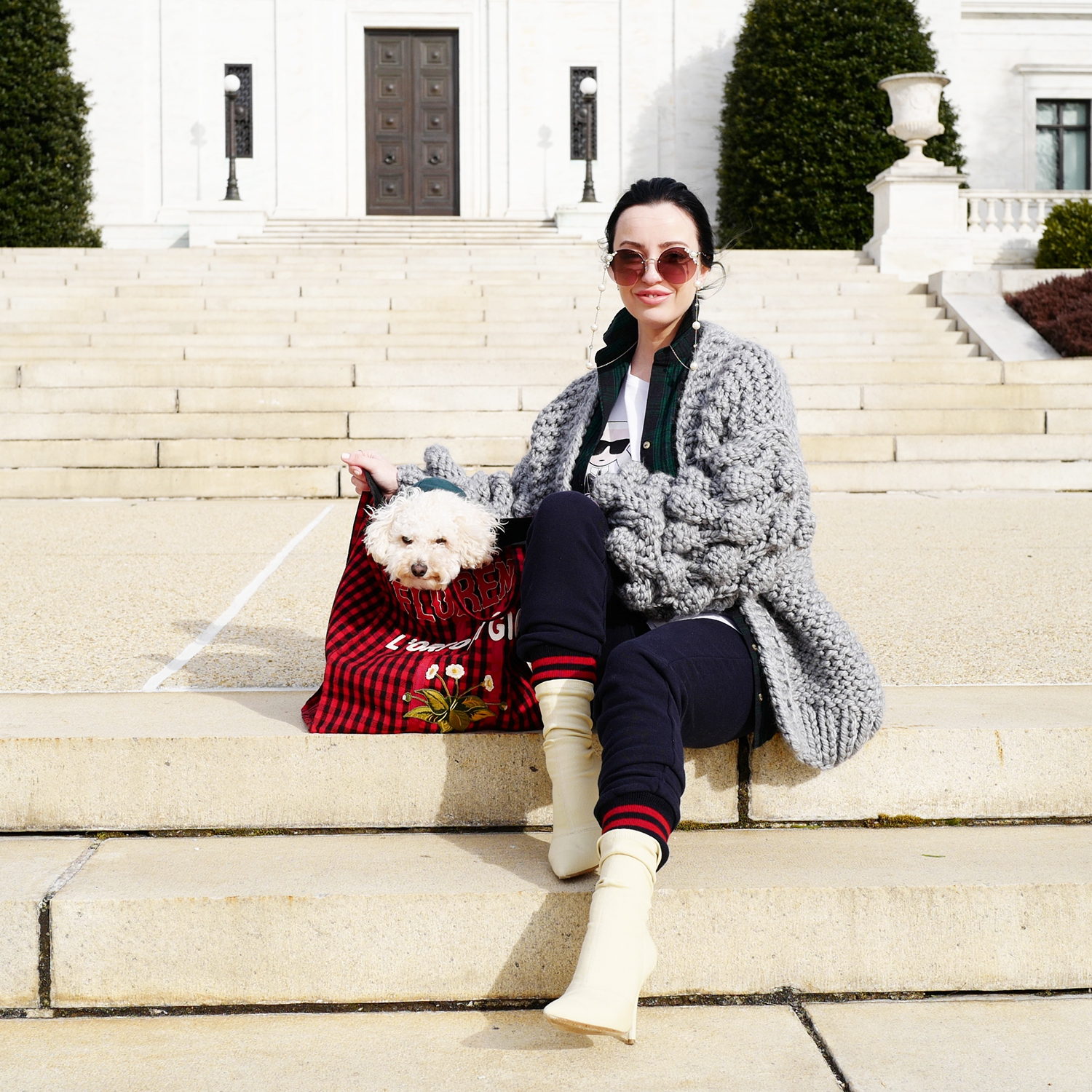 Baby bear in a Gucci tote! Teddy and I are loving the buffalo check trend. I have a bag, he has a vest and Daddy has a hat! We look ridiculous walking down the street in matching outfits! Animal lovers - don't be upset that he's in a tote! Teddy is a dog model and loved every moment of this photo shoot.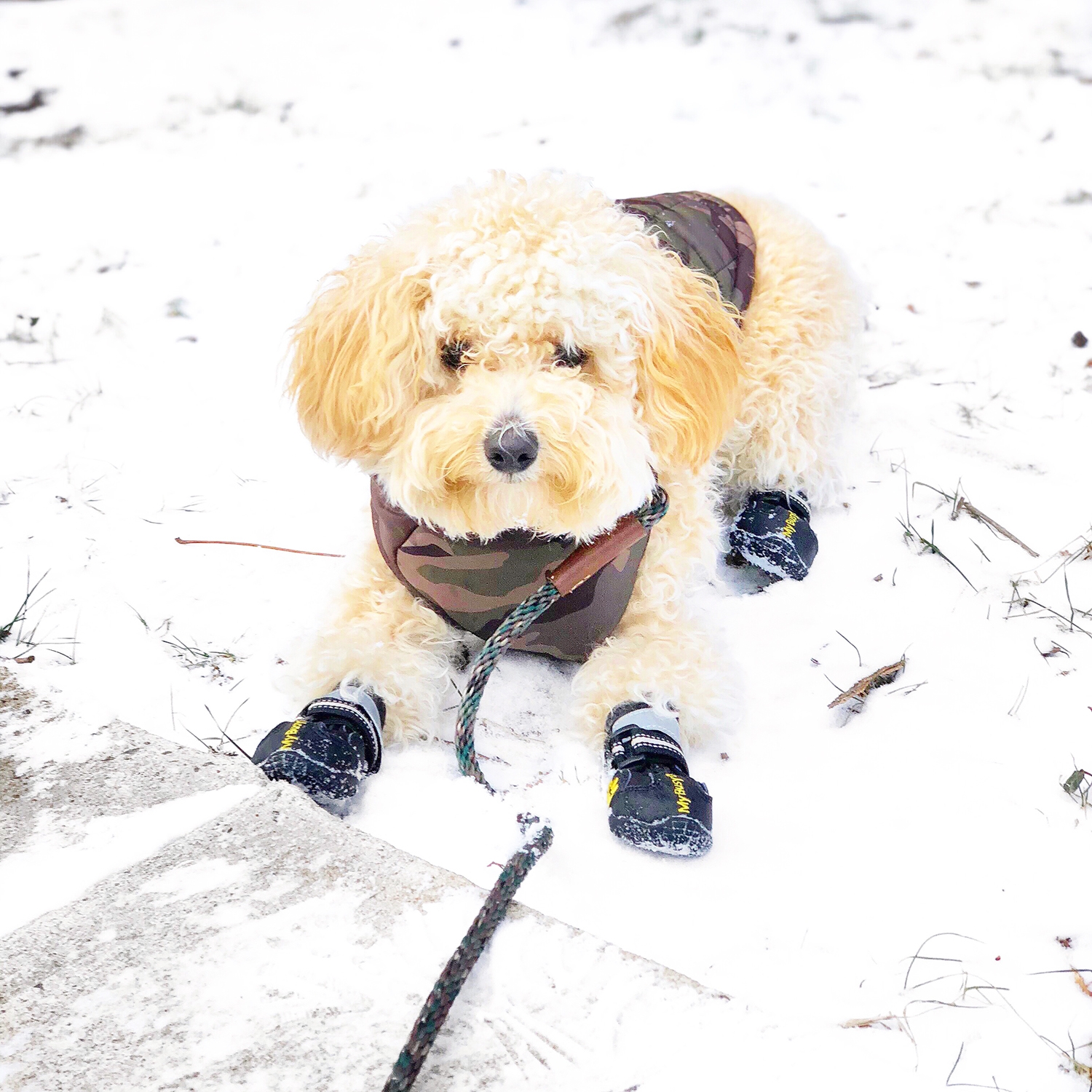 Enter the boots. I read that you should condition your dog to boots at an early age, so when Teddy was a baby, he often wore socks at home. When it came time to put boots on, he didn't make a fuss. Teddy makes wearing doggy boots look easy AND he has four pairs!
Of course, Teddy has too many winter vests. Green, blue, camo.. He's well equipped for the cold weather. Dog parents - please protect your dogs from the cold and salt. I see so many dogs with no coat and no protection on their paws (the parents are bundled up though).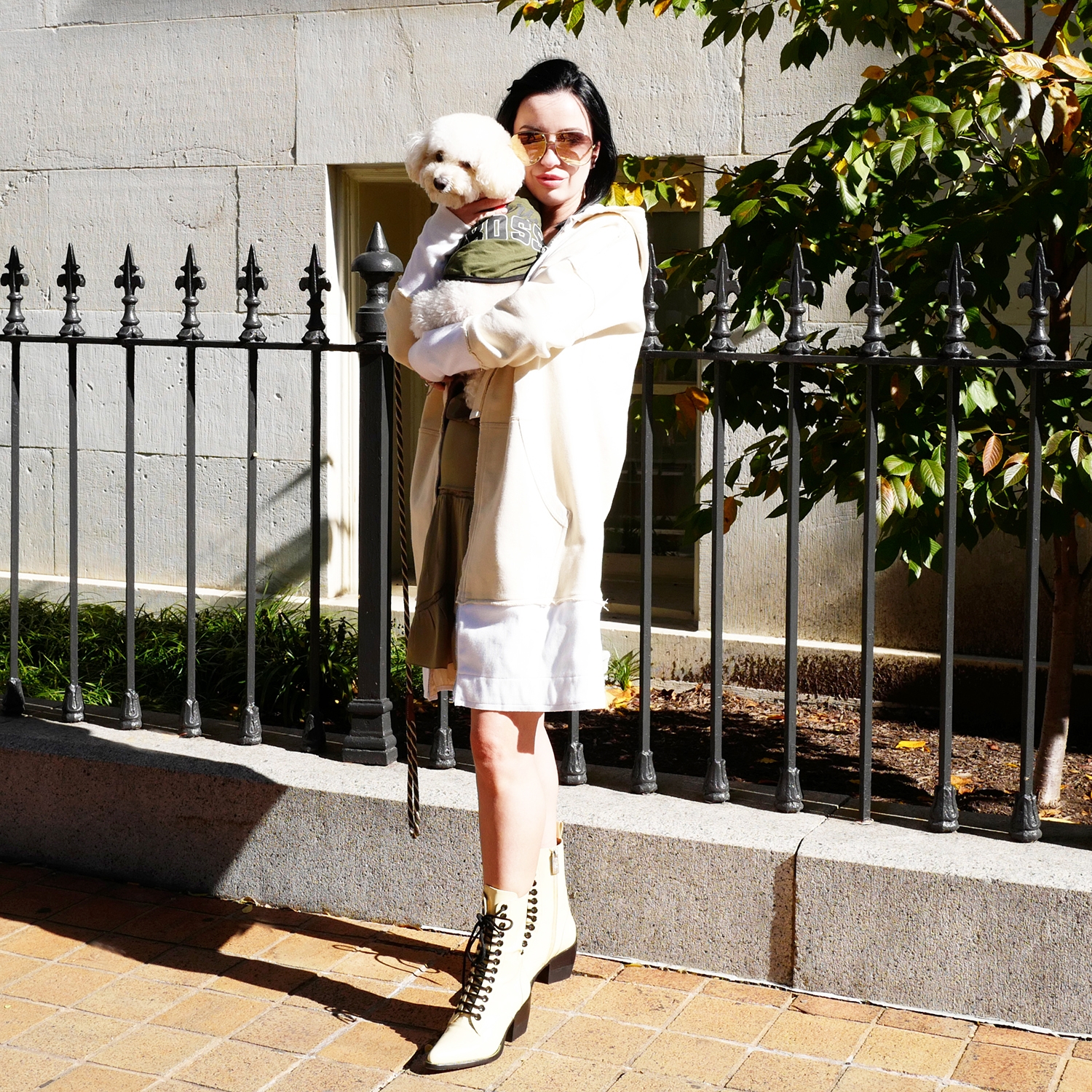 T-shirts are a must! Teddy has a HUGE selection of t-shirts in many colors, with cute sayings. This green and camo t-shirt says BOSS (fitting). We've almost worn this one out.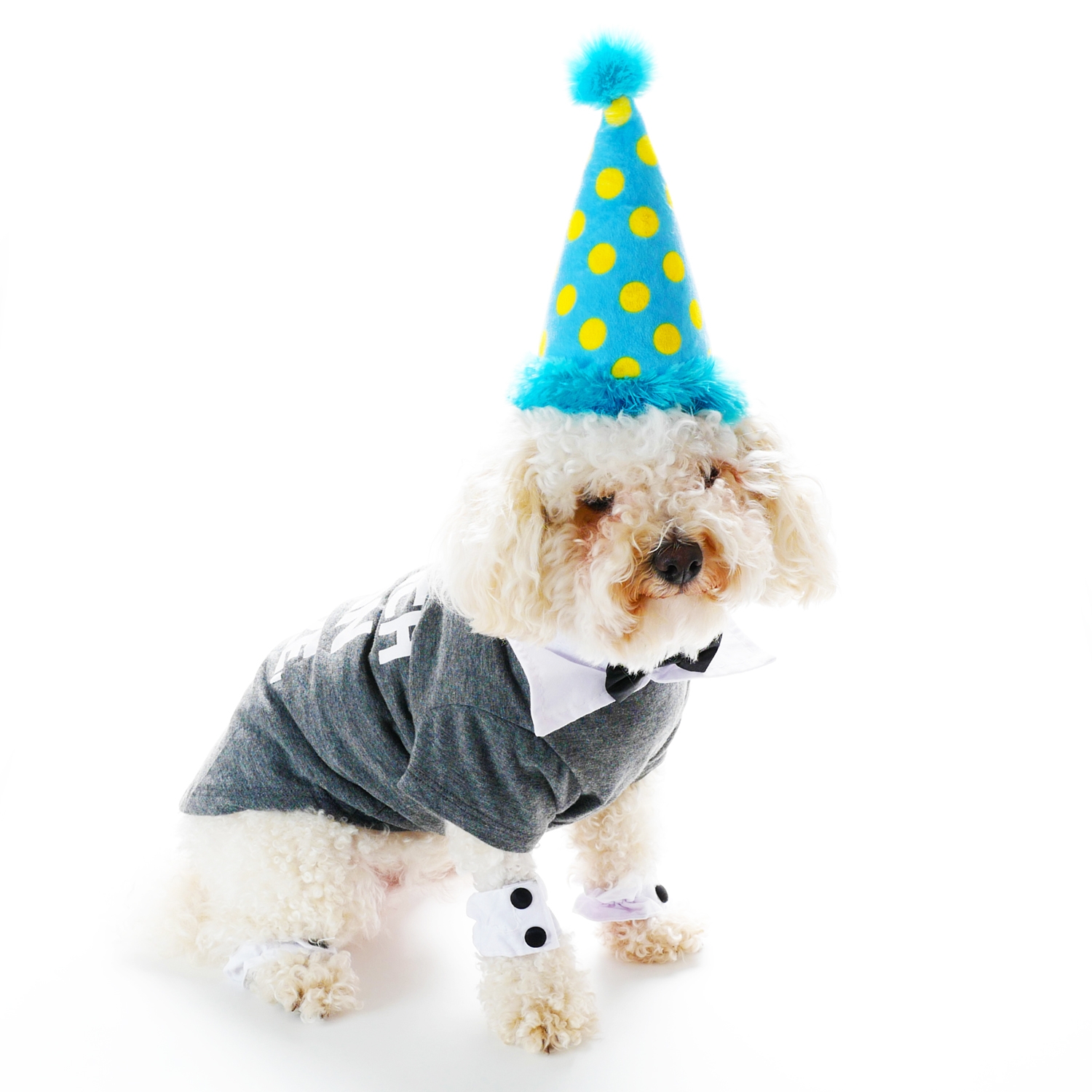 Teddy's birthday t-shirt says BRUNCH BACON BOOZE. Of course he had bacon on his b-day, but NO BOOZE! Teddy had the best birthday a two year old bear can ask for. He wore his tuxedo bow tie and cuffs all day. The hat was bait of a struggle - it makes a crinkle sound and he loves playing with it.
That was my fashion tribute to Teddy the Bear. I didn't think I would become one of those dog parents, BUT I'm happy I did. My little bear never leaves the house without a careful curated outfit!