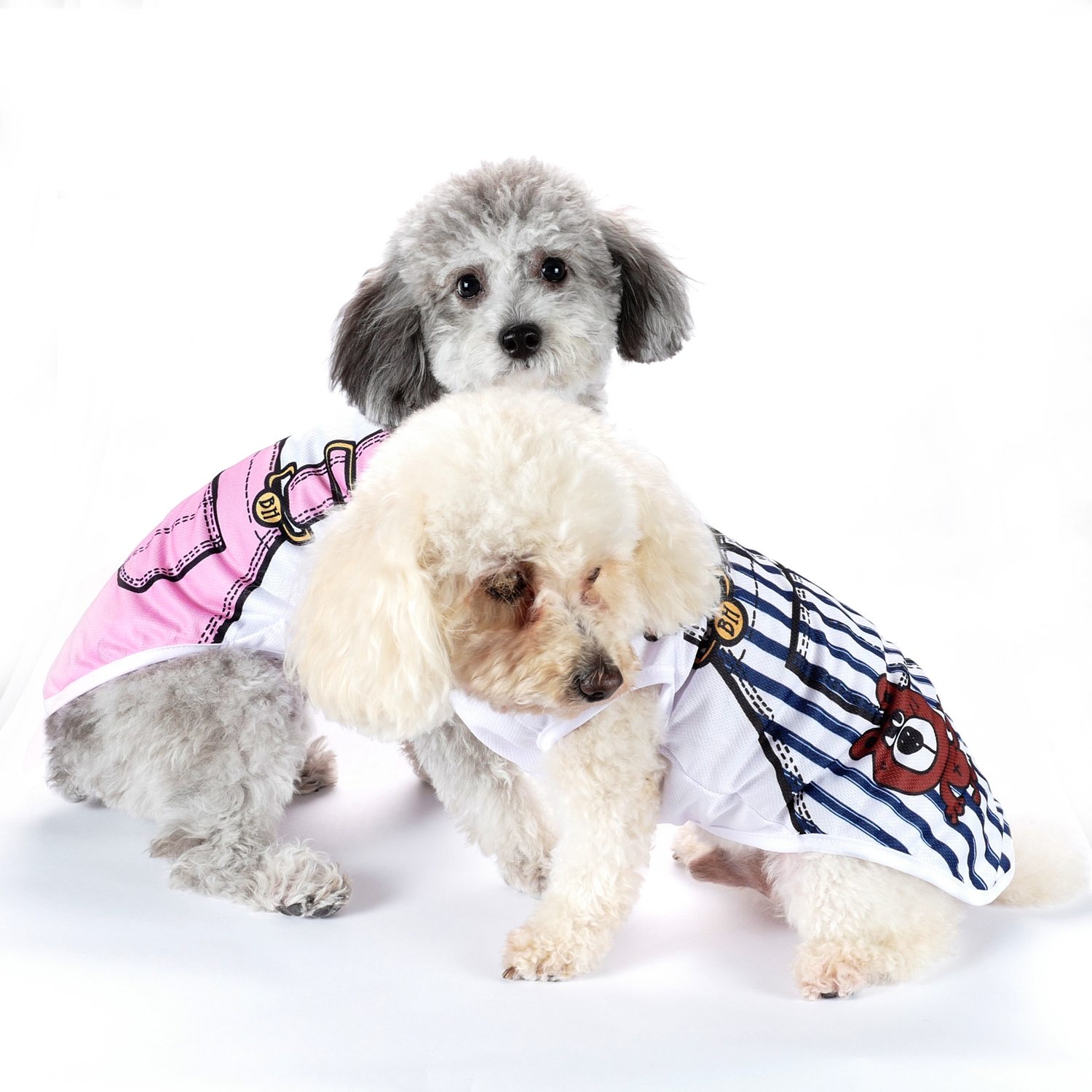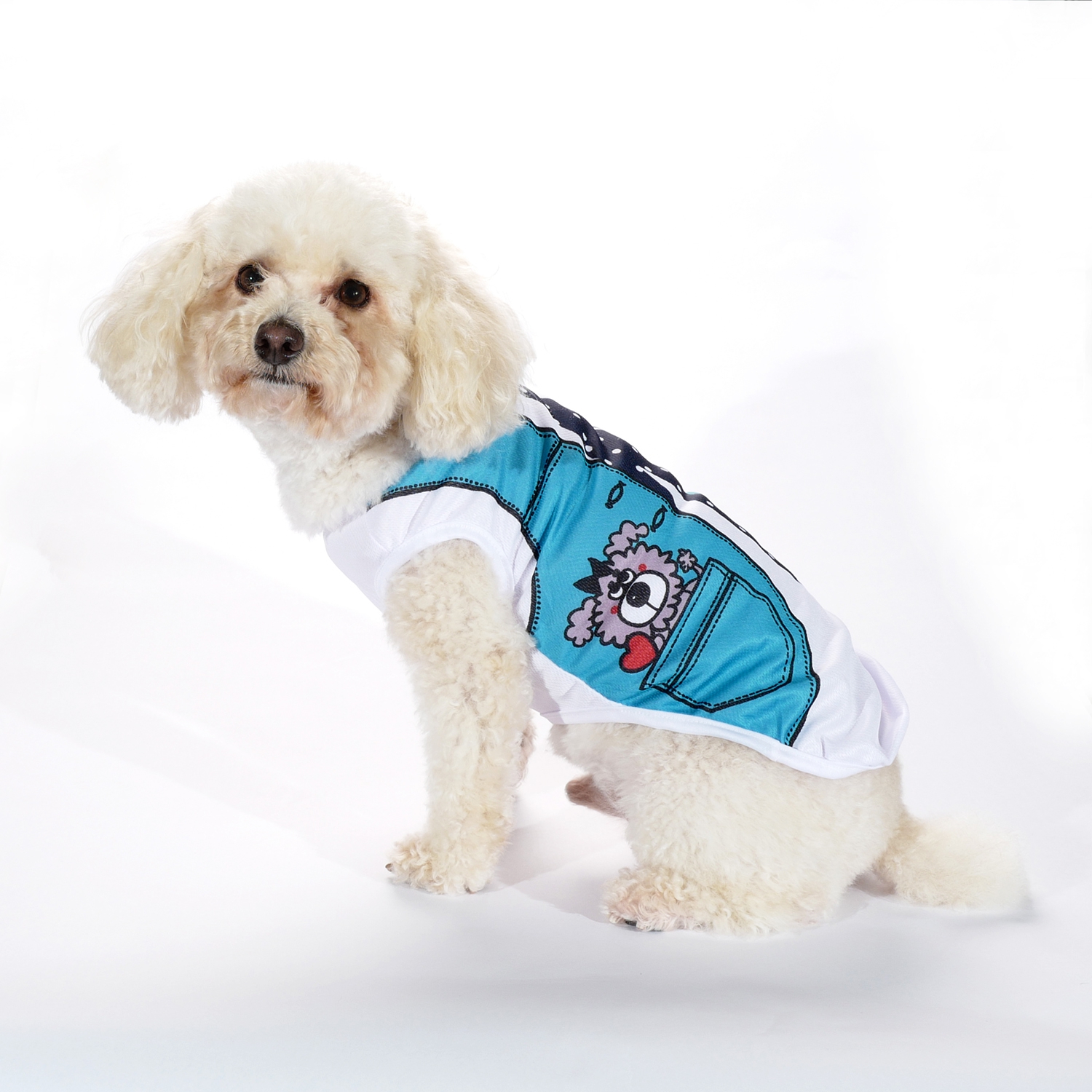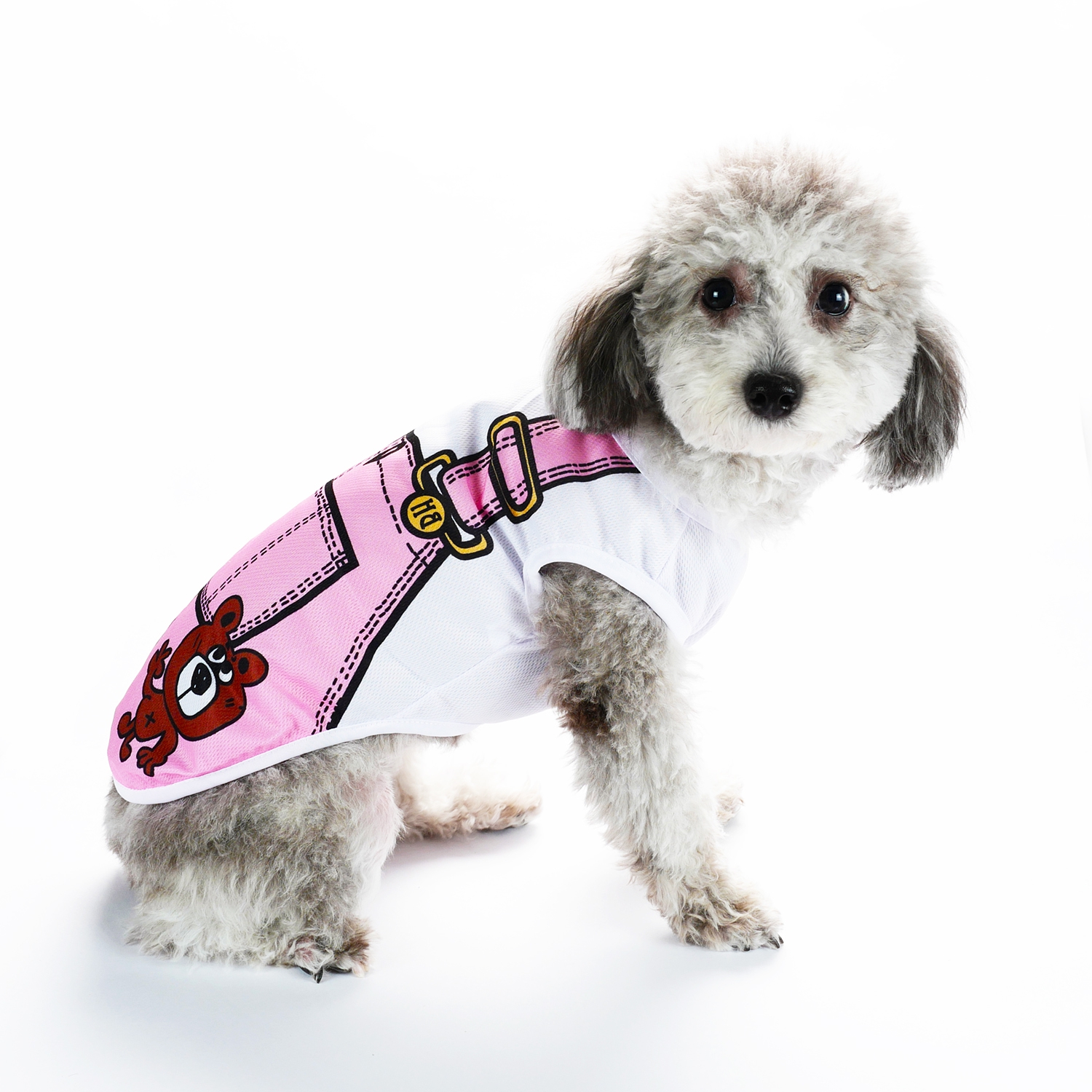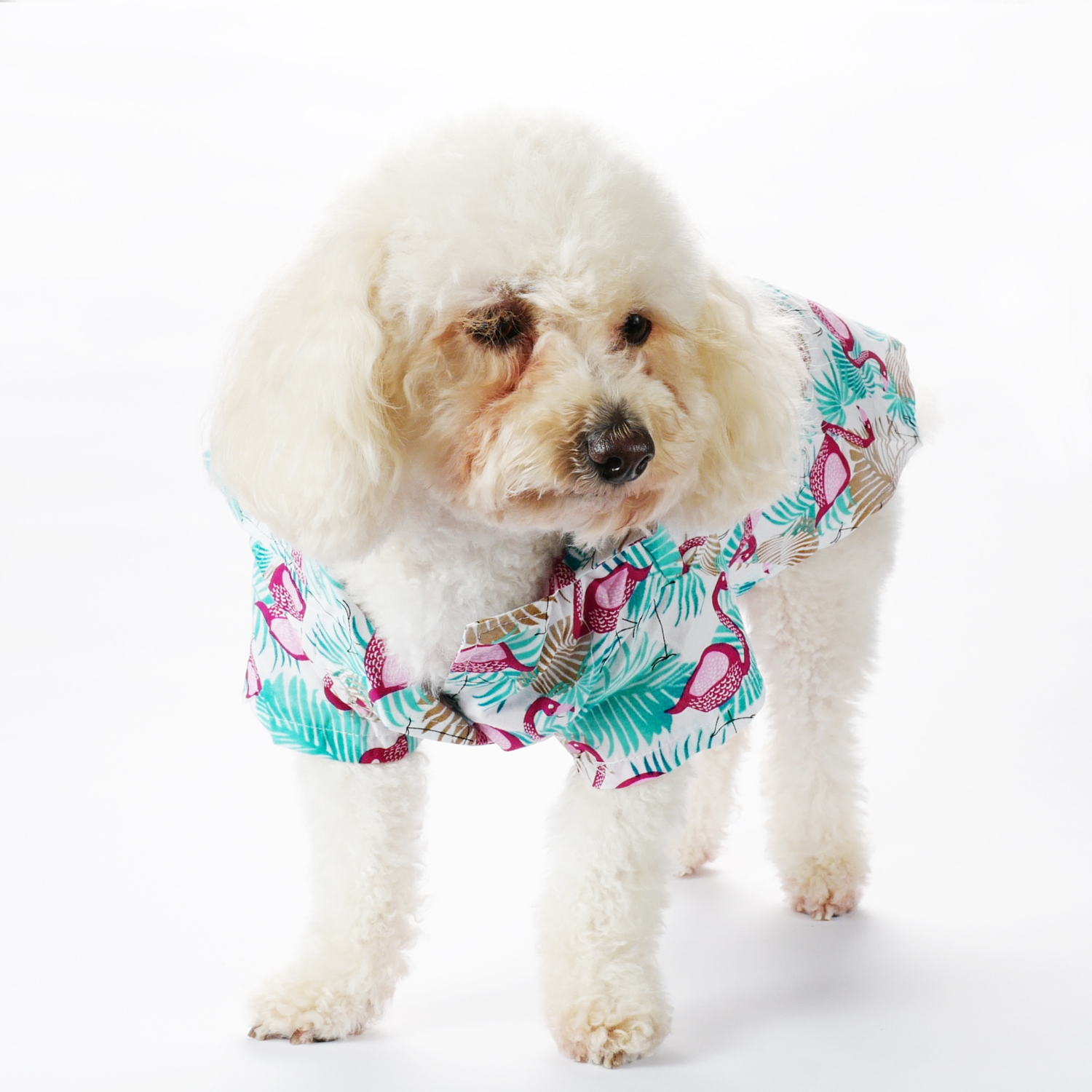 I didn't think I would become an obsessed dog mom in to dog apparel and accessories, BUT after Teddy's first winter and the need for a coat and boots - I was transformed. Grey and Teddy wear summer shoes and winter boots (socks too), as well as sweaters, t-shirts, pajamas and random accessories. You gotta start the little fashionistas out young!
My go-to shop is The New York Dog Shop. Grey's Puppia Pinkaholic sweater and Teddy's flamingo shirt (pictured here) are from there. I got the cute cartoon t-shirts at Joom - It takes forever to arrive, but their inexpensive and worth the wait. I purchased Grey's hair bow from Amazon - It came in a variety pack of six. SO CUTE!
This is the best part - If you hold up two outfits and ask Teddy which one he wants to wear, he will pick one. Grey just wants to destroy everything!