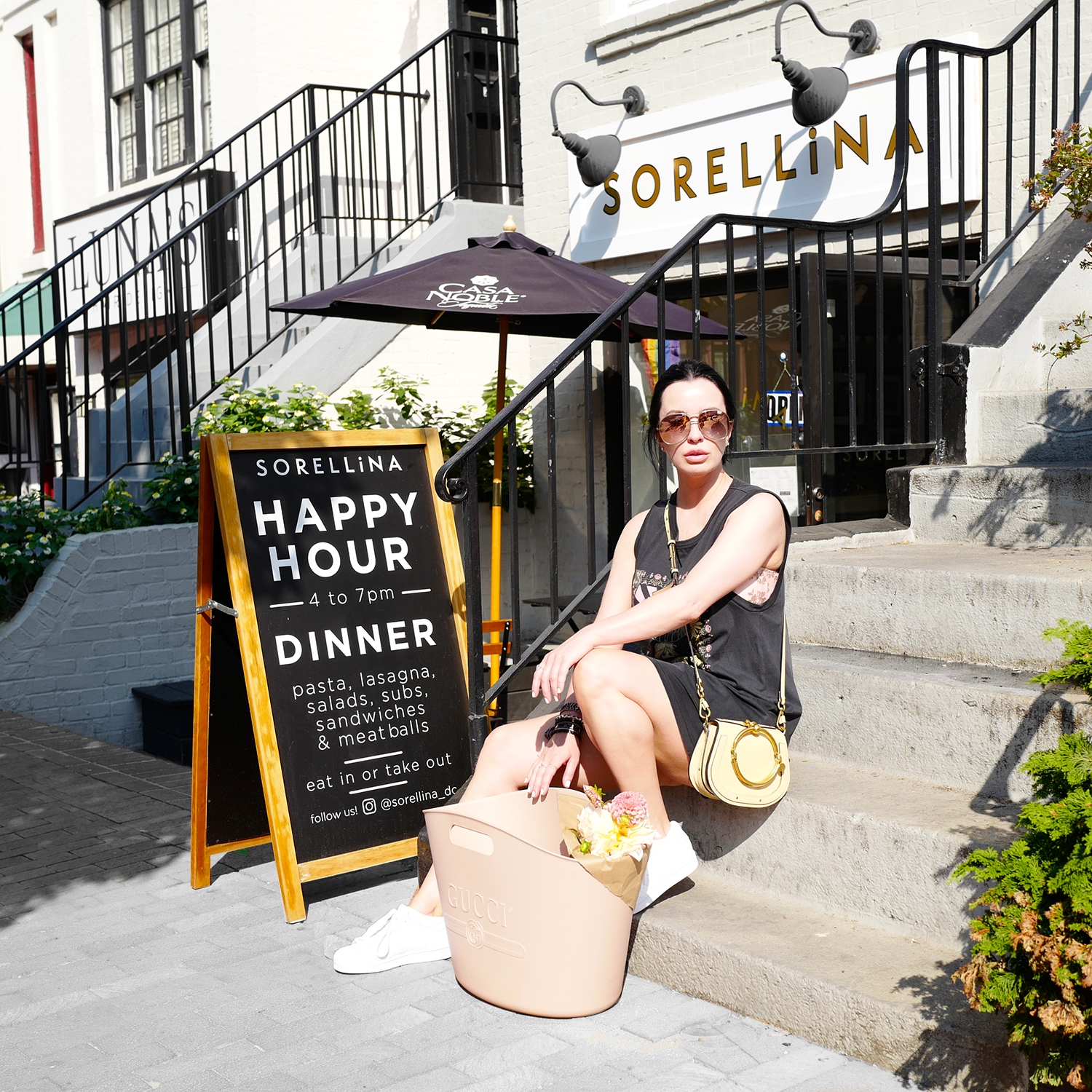 I've just come from wandering the FRESHFARM Market in Dupont Circle and I LOVED IT! I'm a huge fan of markets and I was really looking forward to this one. I wasn't disappointed - this market is impressive. The people, beautiful products, vast variety of beverages and food, thoughtful stands and persons attending them, make this market a must-see.
I'm sure most locals frequent this market, but this should should be on every "what to see in DC" list. Prepare yourself for a crowd, yummy samples and an overall great experience. Grab your shopping tote, cause you're gonna need the space.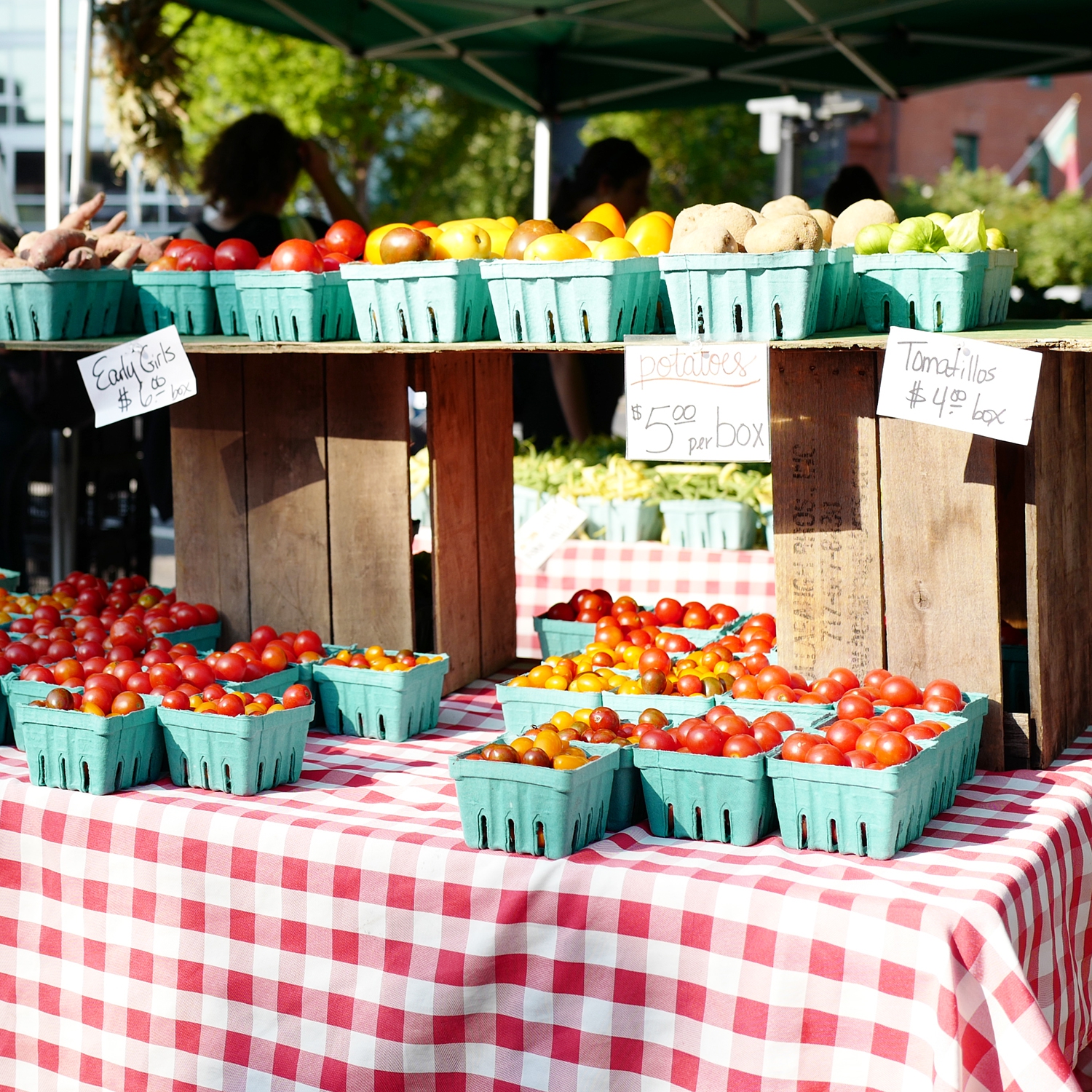 Named one of the top farmer's markets in the country (Wall Street Journal and The Financial Times of London), this market has a lot to offer. During peak season, there are over fifty farmers offering fruit, vegetables, baked goods, district-made beer and spirits, cheese, meat, poultry, eggs, jams and pickles.. It's a Sunday haven for locals to shop fresh and organic foodstuffs and beverages.
FRESHFARM Market is open from 8:30 am to 1:30 pm on Sunday and is overflowing with shoppers. I thought if we arrived around 9:30 there wouldn't be too many people (being that it's Sunday morning), but no, this place was super busy. There was a lineup of over 30 people waiting for bagels. We didn't get to try the bagels, cause I had my dog with me, but I'm convinced they're delicious.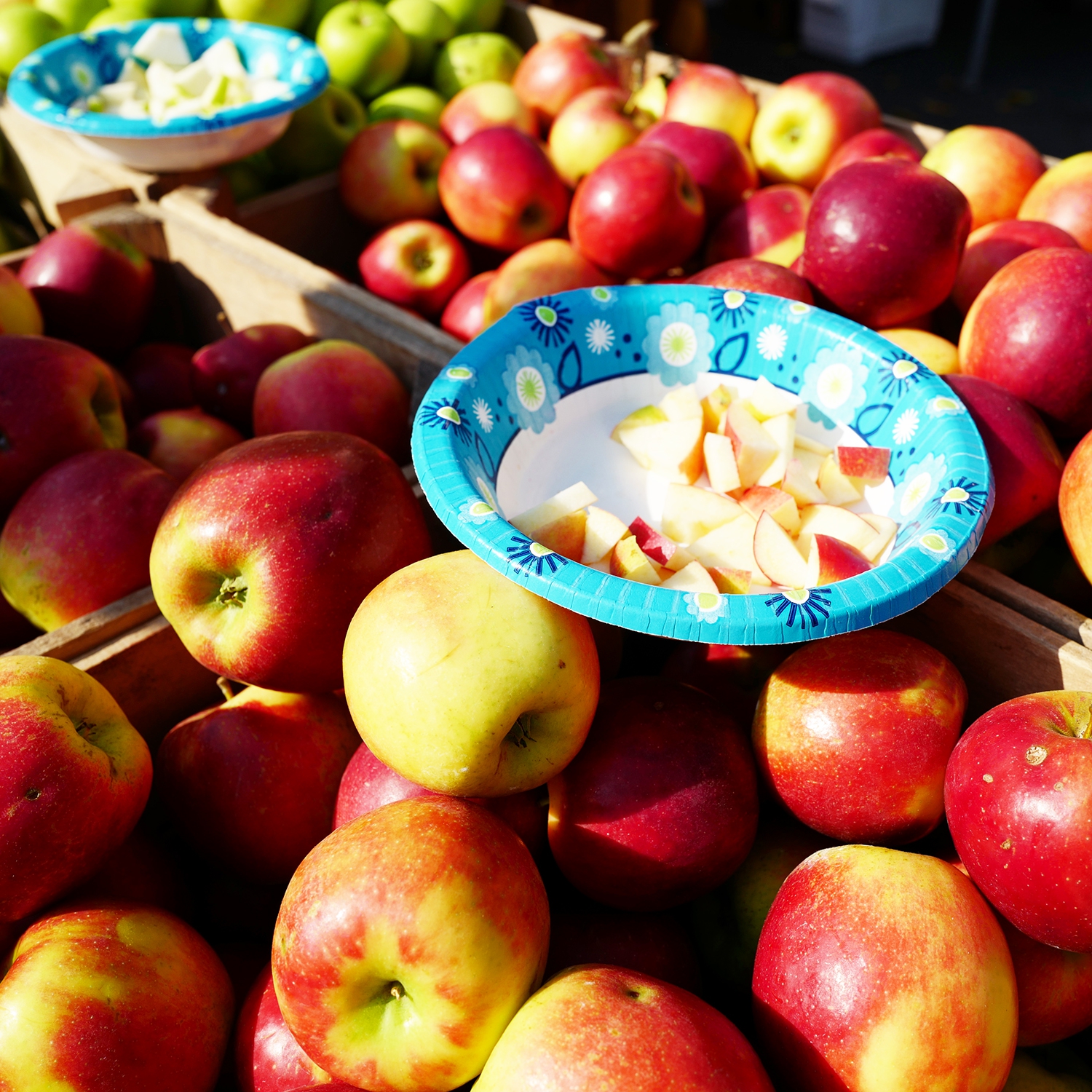 The produce is brilliant in color and super-fresh. As shoppers are purchasing produce, the stand attendees are replenishing stock and ensuring the stands are perfect. The owners and staff were really nice (most of them) and happy to answer any questions. There were also samples (love that).
We didn't buy any produce, cause we were going out of town, but I'm a big vegetable fan and will definitely frequent the FRESHFARM Market for my weekly grocery shopping.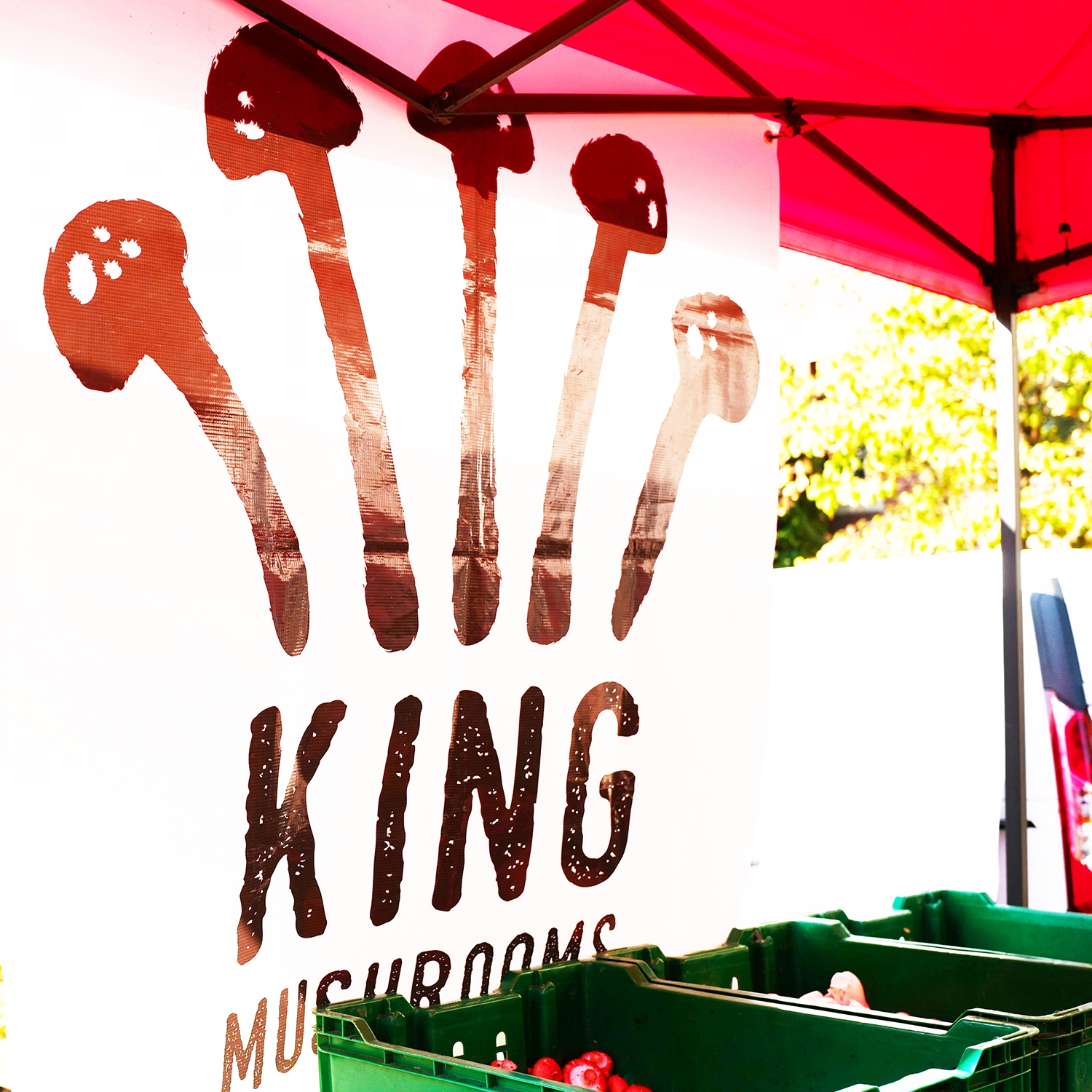 My favorite stop was the King Mushrooms stand. I'm a huge fan of the fruiting body of fungus and had no idea there were so many different kinds.
The guy tending to the stand was pleasant and explained that mushrooms have many health benefits. I purchased a small bottle of Lion's Mane Double Extraction in an effort to give my failing memory a jolt - it's been a week and nothing yet, but these things take time.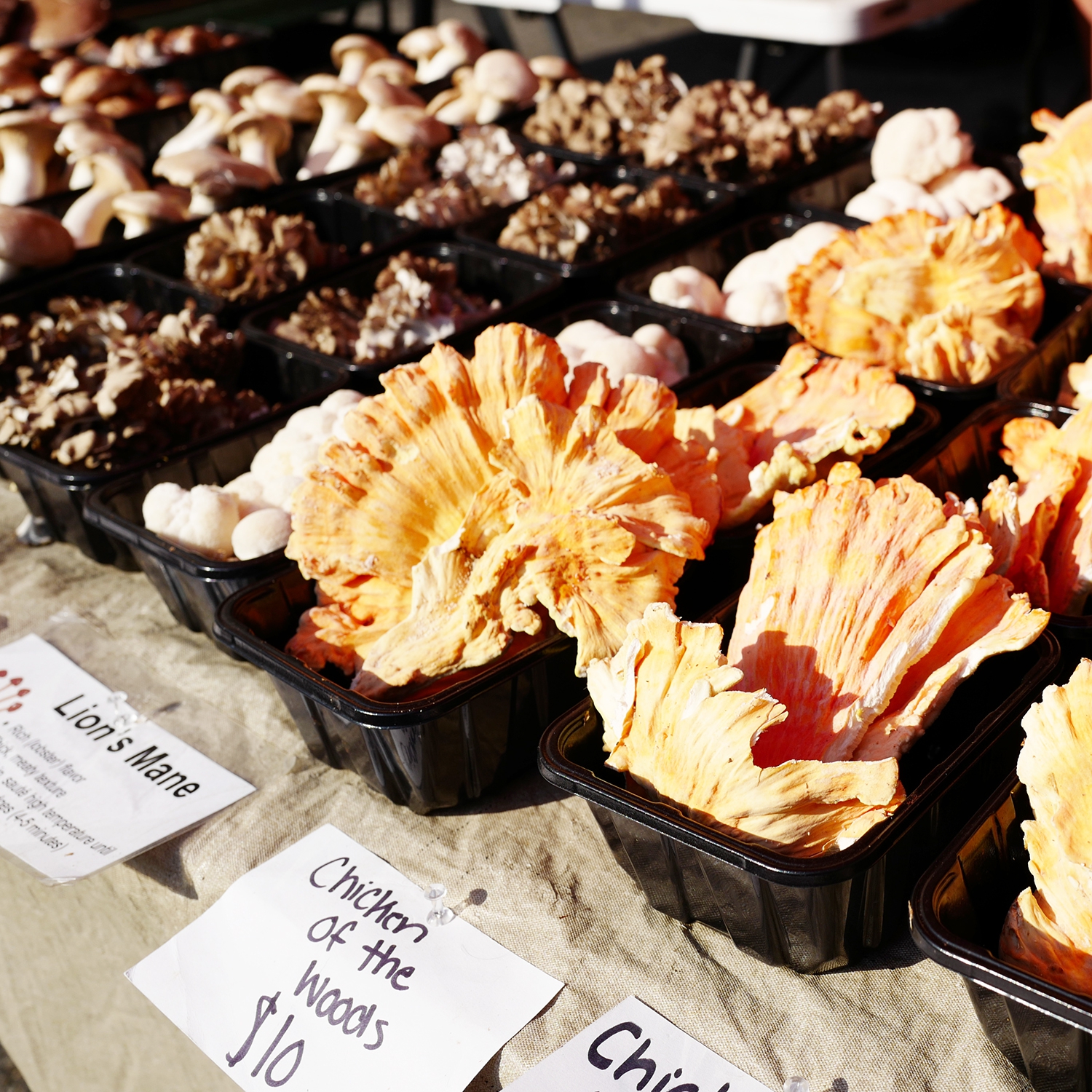 The Chicken of the Woods mushroom is beautiful - like coral. I've never had this type of mushroom, but plan to visit the market this weekend and buy some.
The sun was shinning and I was able to capture good photos. I have more mushroom pics, but my blog is limited and there's so much more to talk about.. Oh and most of the people tending to the stands allowed me to take photos. It was a nice photography experience.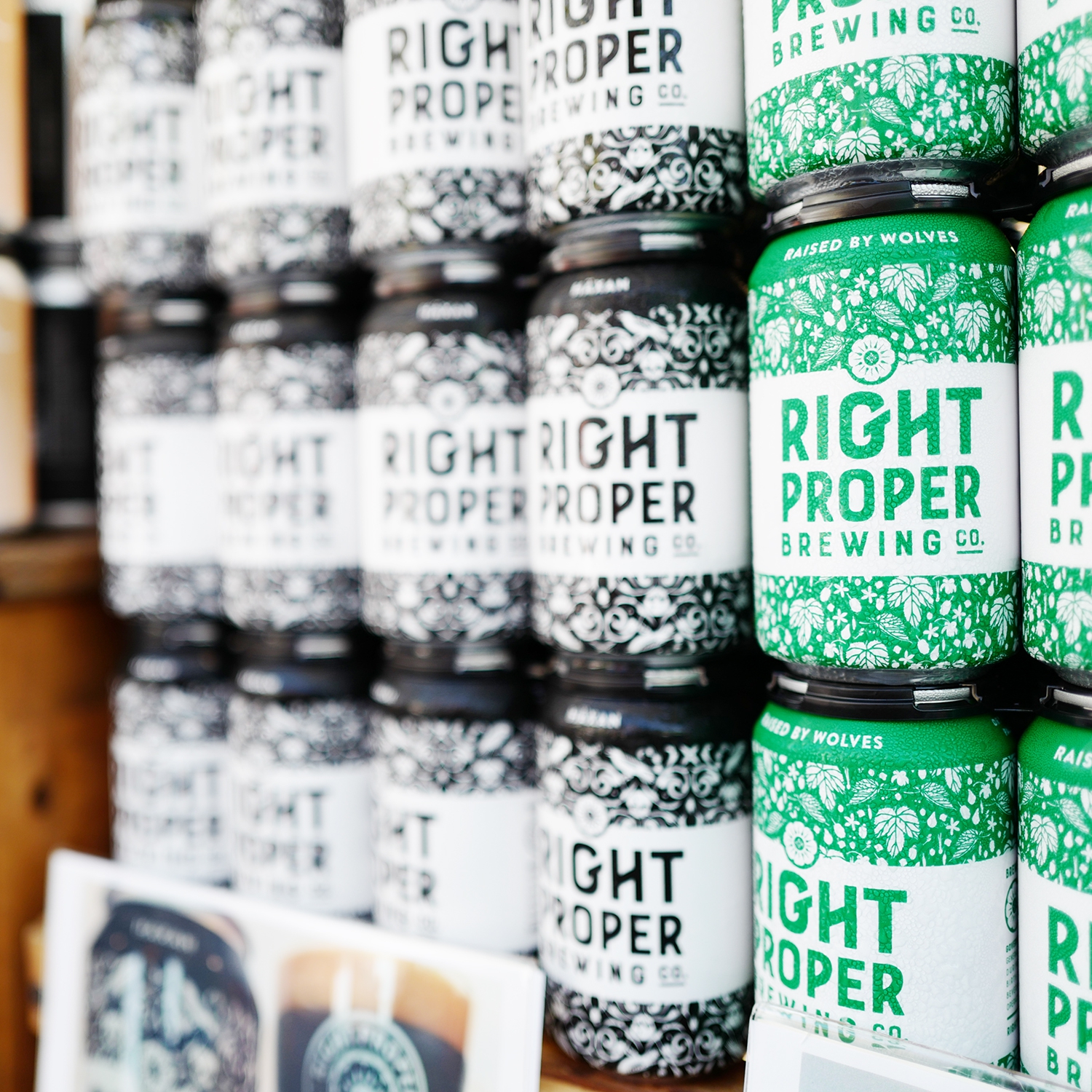 Right Proper sounds like something a Newfie would name their beer - I'm from Newfoundland and had to buy some. The display was huge and there was a nice selection of beer.
The guy assisting us seemed to be more concerned with waving to people at the other stands and wasn't overly helpful. I kinda feel bad that I'm harping on you, but you can do better. You potentially lost a loyal customer - This beer better be delicious and "Right Proper" to ensure a return to the Right Proper stand.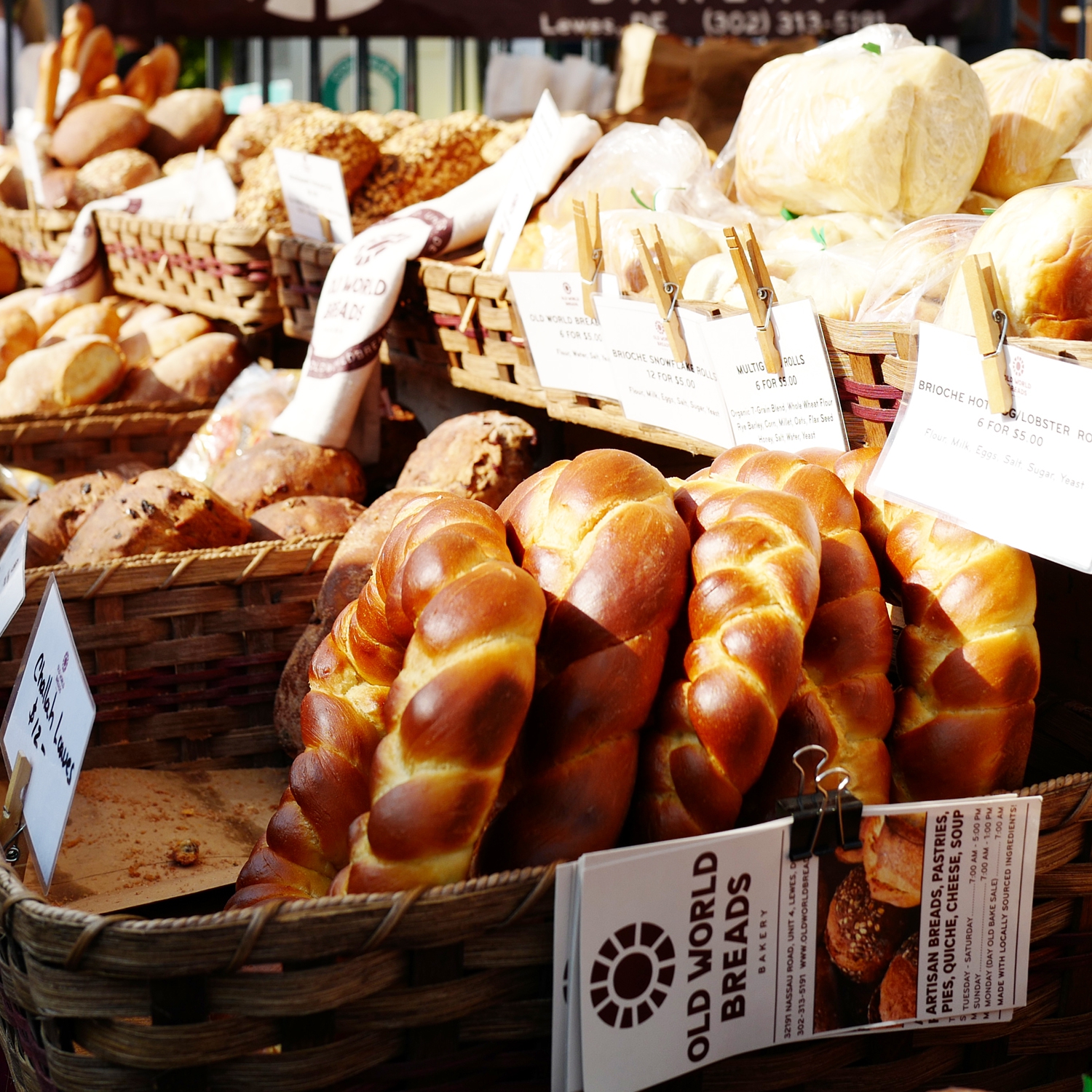 I'm not a baked goods fan at all. I love sandwiches, but the bread is just a means of transportation to my mouth. Albeit, the baked goods at the FRESHFARM Market were appealing, especially the sweet and savory pastries.
My dog would have been jealous if I ate something and didn't share with him and wheat isn't healthy for dogs, so I snapped a few pics and wandered to the next alluring stand.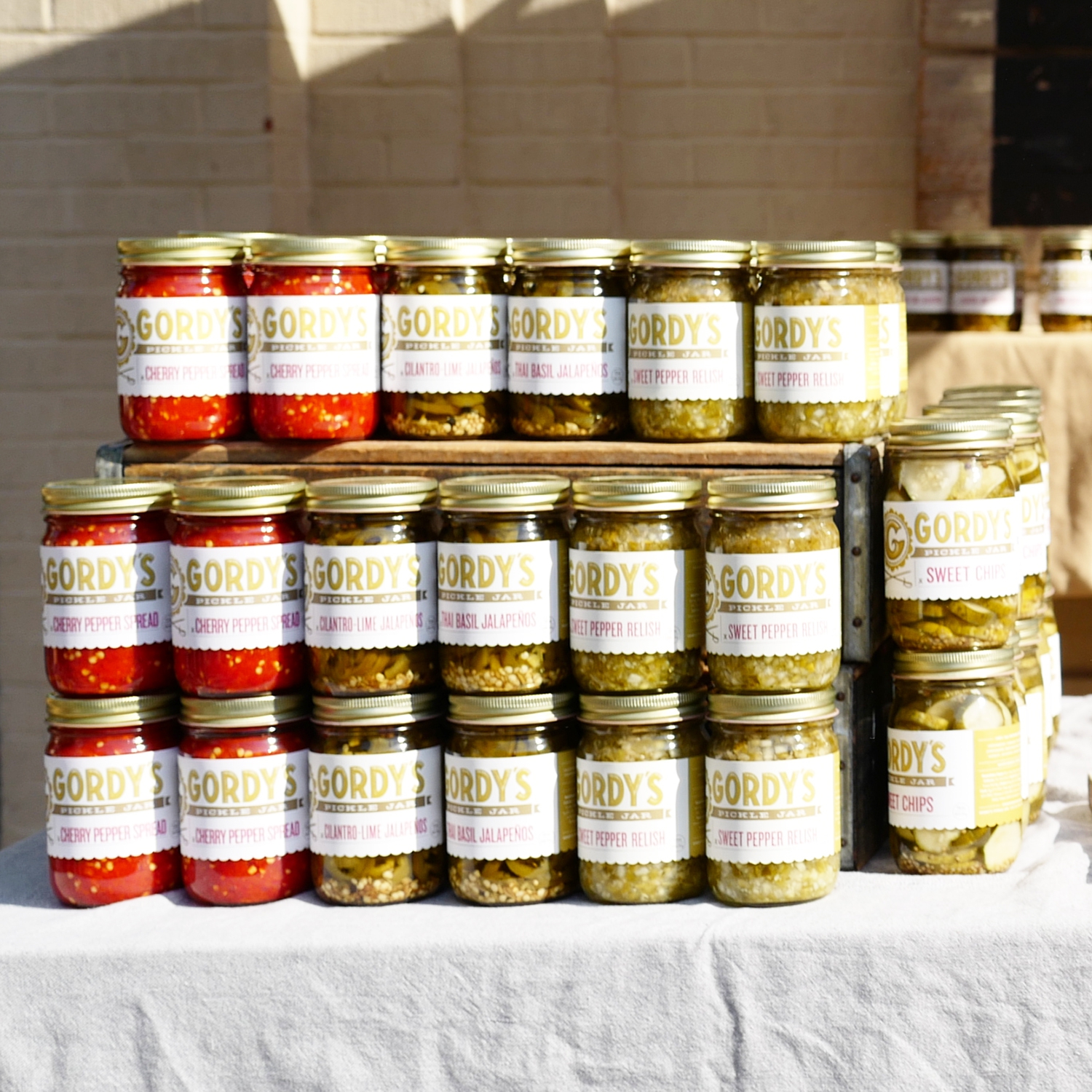 The Gordy's Pickle Jar stand was a "must stop and buy something" moment. My husband loves anything pickled, but our hands were full (we already purchased beer and a bottle of whiskey), so we opted for just the Bloody Mary Mix. We will definitely be regulars at this stand.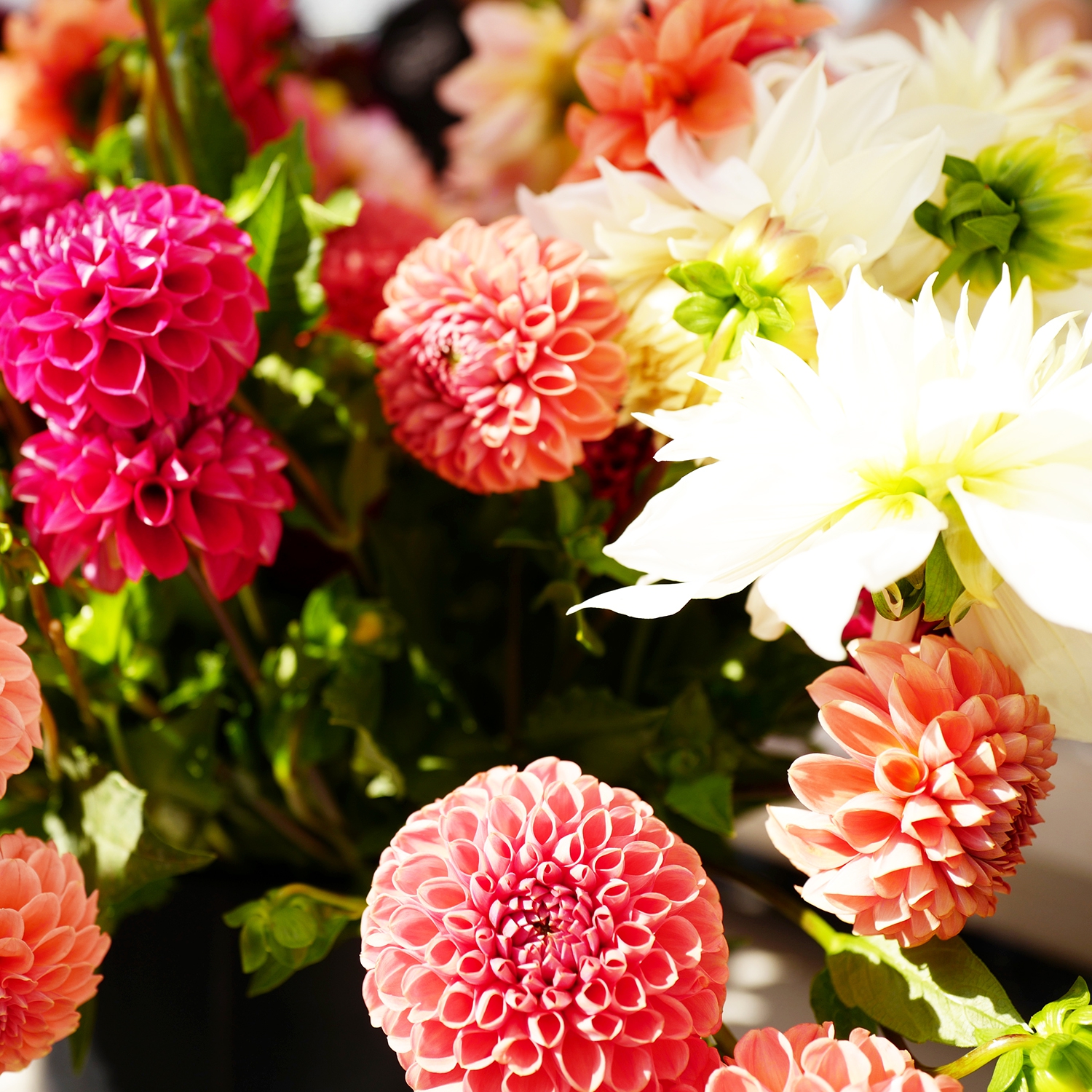 The flowers at the FRESHFARM Market were unique - even I was impressed and I'm not a big fan of flowers. Albeit, I had to have a bunch. The flowers were displayed individually in buckets, so you can create your own bouquet. These flowers were the only pop of color in my neutral home and lasted a week. I've been converted to a flower fan.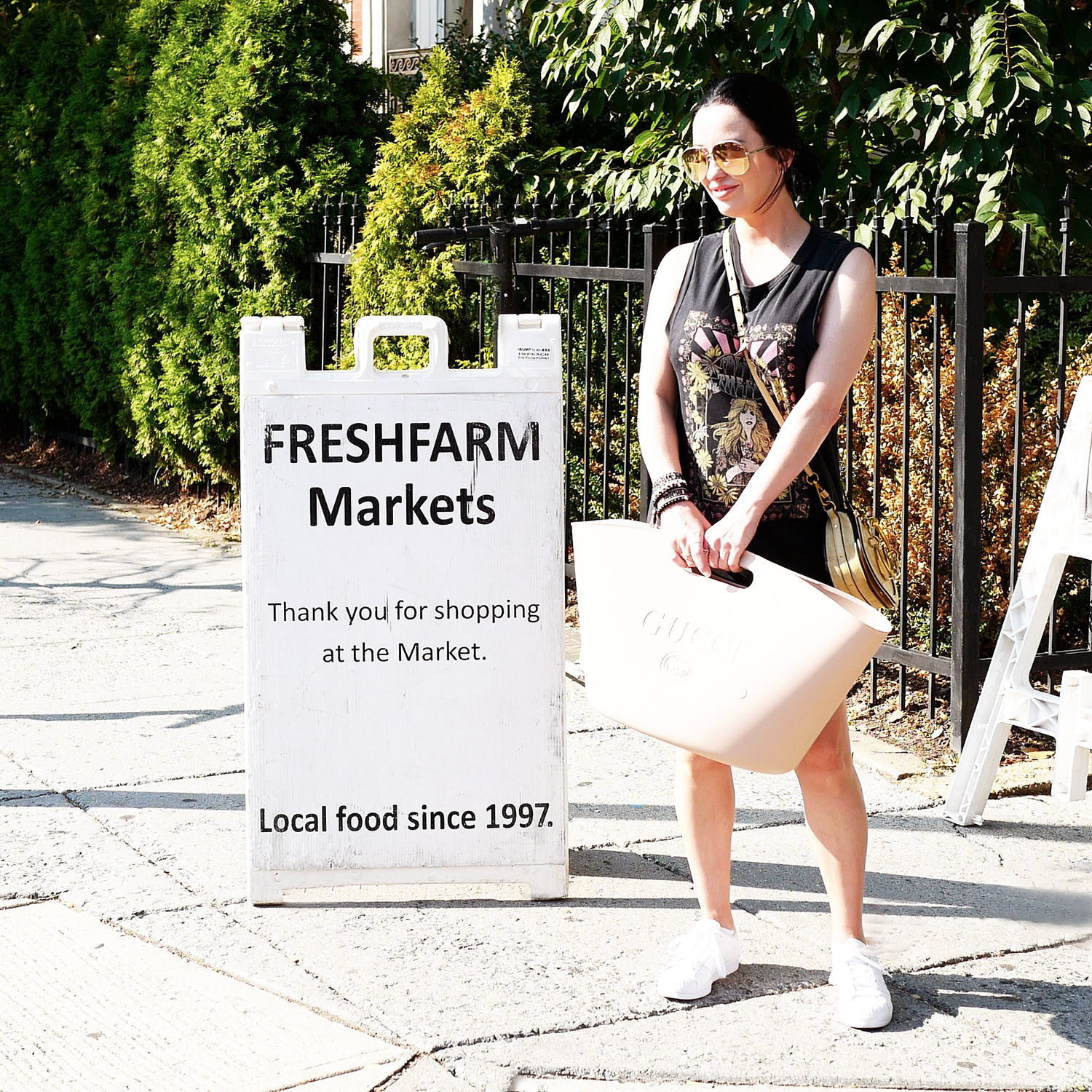 I moved to this neighborhood mid-summer and was anticipating the Dupont Circle market, but was preoccupied with decor. I finally got up on a beautiful Sunday morning, grabbed my pink shopping tote and ventured out.
There's a lot to love about this neighborhood, but the FRESHFARM Market is my favorite attraction so far. I'm declaring myself a regular and looking forward to see what's offered during the festive holidays..