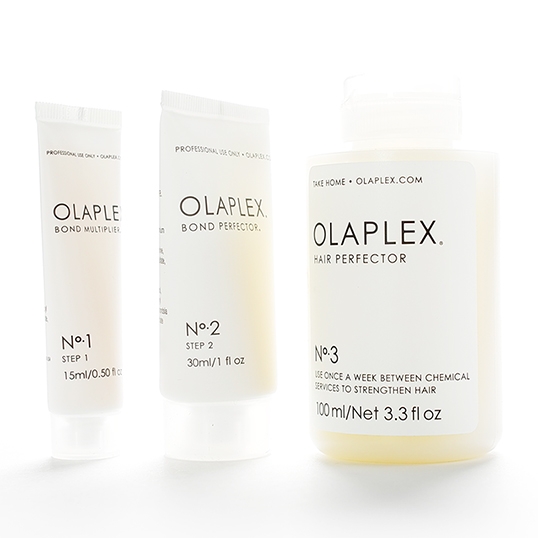 It's been almost a year since my traumatic and altogether unsuccessful hair transformation. They all (the many hairstylists) said it will take six months to recover my hair. I've been obsessively treating, cutting and babying my strands - Still, eleven months and counting.. Hair grows (it's a fact), but repairing severely damaged hair takes time - Oh, and lots of products. I'm embarrassed to say how much I've spent on hair repair solutions and vitamins.
Initially, I was skeptical of Olaplex and didn't have great things to say about this preventative treatment. The stylist who took my hair from black to orange to green to greenish-gray-yellow-blonde (YUP, that's what I ended up with), said Olaplex would protect my hair from the bleach and there would be little damage. NOT TRUE! Clearly, this stylist overestimated the treatment and was 'possibly' misinformed. I was still under the impression that Olaplex would repair my hair. I used Olaplex one, two and three for a few months after, but I didn't feel like my hair was getting better, so I discontinued the treatments.
Sometime later my new stylist explained that Olaplex is a preventive treatment, and not a hair repair solution. She said regular applications would keep my hair from being further damaged. I got back on the Olaplex-wagon. Along with intense hydrating masks and vitamins, my hair 'slowly' started to grow. My stylist includes Olaplex step-one in my color solution. After rinsing the color, Olaplex step-two is applied. In between salon visits, I use Olaplex step-three (just once). Admittedly, I've been converted and am a fan of this hair-care product.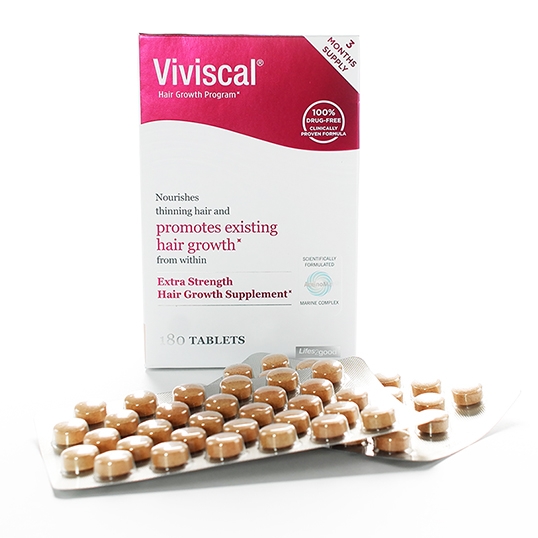 Nutrients support hair strength, resulting in less breakage and thus healthier strands. Vitamins you should look for in a vitamin blend - A, B, C, D, K, Biotin, Keratin (your hair is made up of keratin protein), Folic Acid, Iron, Niacin, Magnesium, Protein, Zinc.. Not to mention minerals and oils that support healthy hair. Viviscal Hair Growth Vitamins are comprised of vitamins and minerals your hair needs. This supplement gets great reviews, many dermatologists sell or recommend these vitamins, and from my experience, IT WORKS! I've been taking these vitamins for about six months. I'm terrible at taking vitamins regularly, but my sporadic vitamin-popping has still made a difference.
Viviscal vitamin supplements contain Biotin, Zinc, Vitamin C, Iron, Calcium, Niacin, Horsetail Extract, Millet Seed Extract and the exclusive marine complex AminoMar (shark cartilage and Oyster Extract Powder). there are a few essential vitamins missing, but if it works, who cares. Six months of intense hydrating masks, Olaplex treatments and Viviscal supplements has made my hair stronger, a little thicker (I have baby hairs), and healthier.
WARNING - Don't trust a stylist that says Olaplex is a miracle treatment that will take your hair from black to blonde in weeks. Below are pics of my disastrous transformation. After days in the salon, fried strands and painful lesions on my scalp, I went back to black. I couldn't settle for greenish-gray-yellow-blonde, and further bleaching was not an option.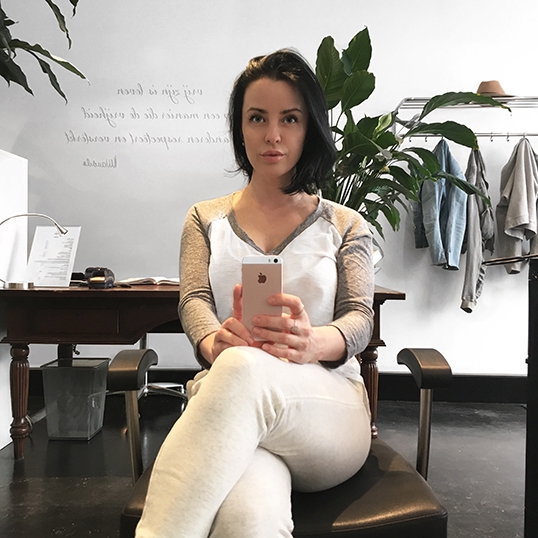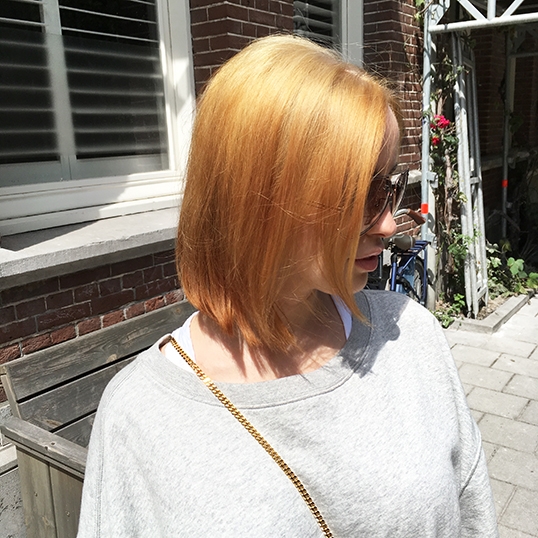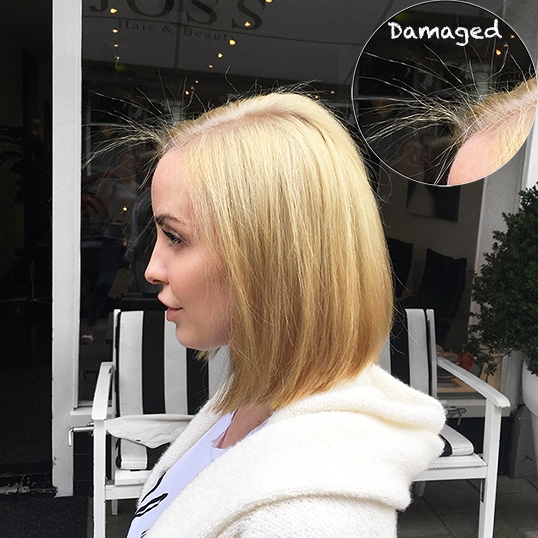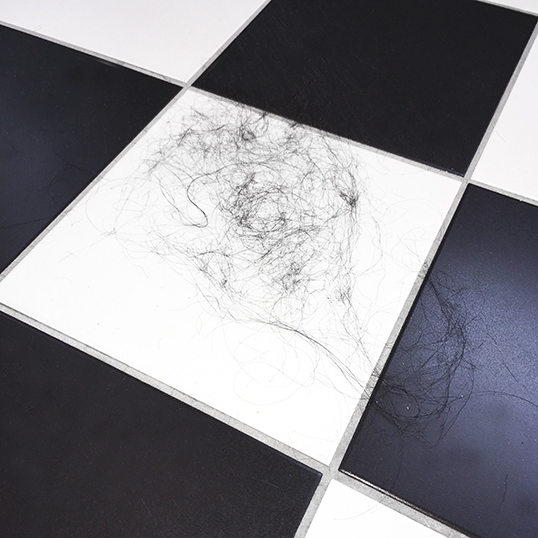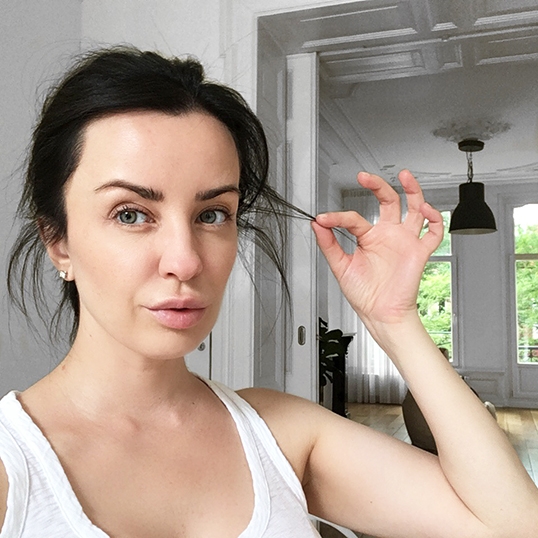 Original posts - See August 2016.