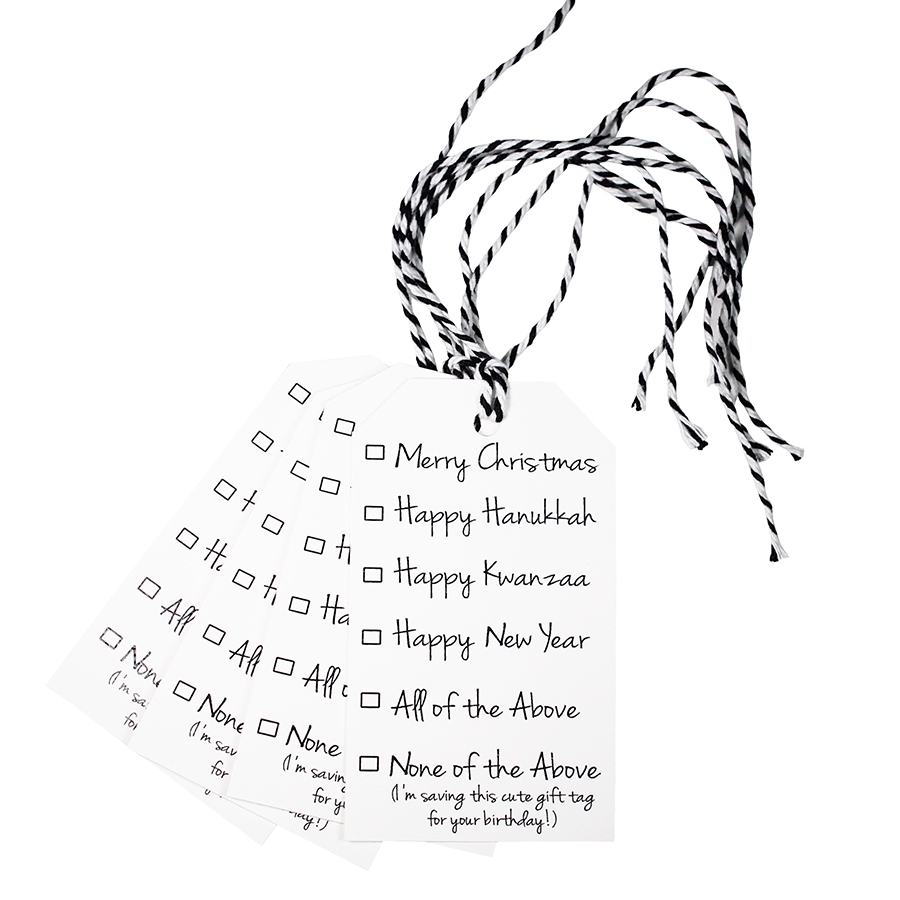 Admittedly, there's a few 'to me, from me' gifts under the tree this year, AND a few that didn't even make it to the tree! I'm a self-proclaimed gifting master and every year I buy myself awesome gifts. Here's a 'Perfect Gifts List' for the shopaholic, tea lovin', cosmetic junkie in your life..
The perfect gift starts with great wrapping paper, bows and tags. Choose a color scheme and get creative - I like black, white, red, silver and gold. I purchased these gift tags by eighty seventh ST. last year. This year, I also have 'No Peeking' tags, and HUGE 'From Santa' and 'Merry Christmas' tags in black and gold. The array of gift wrapping under my tree should be displayed in a department store - if I do say so myself.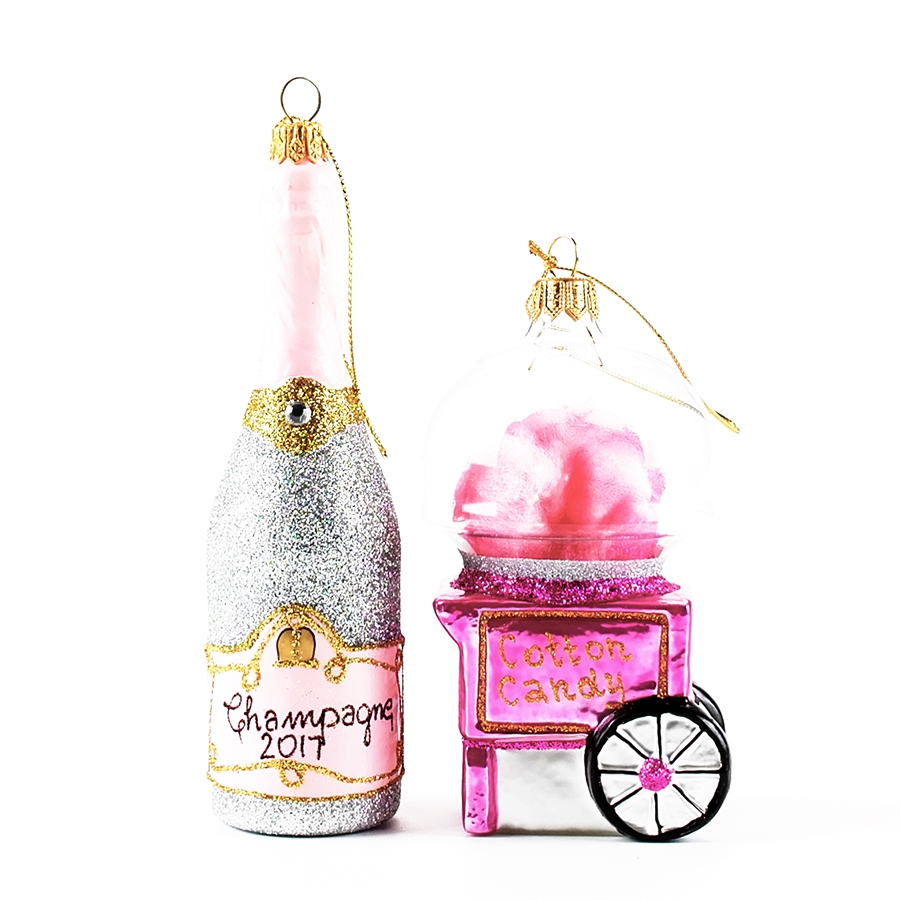 Christmas tree ornaments are the perfect gift for the 'I'm obsessed with Christmas' person in your life. I LOVE Christmas and each year I receive a new champagne ornament. Pier One Imports has the best ornaments. Every holiday they release new ones, but kinda stick with the theme they've had previous years - Christmas penguins, owls and lots of sparkly tree splash.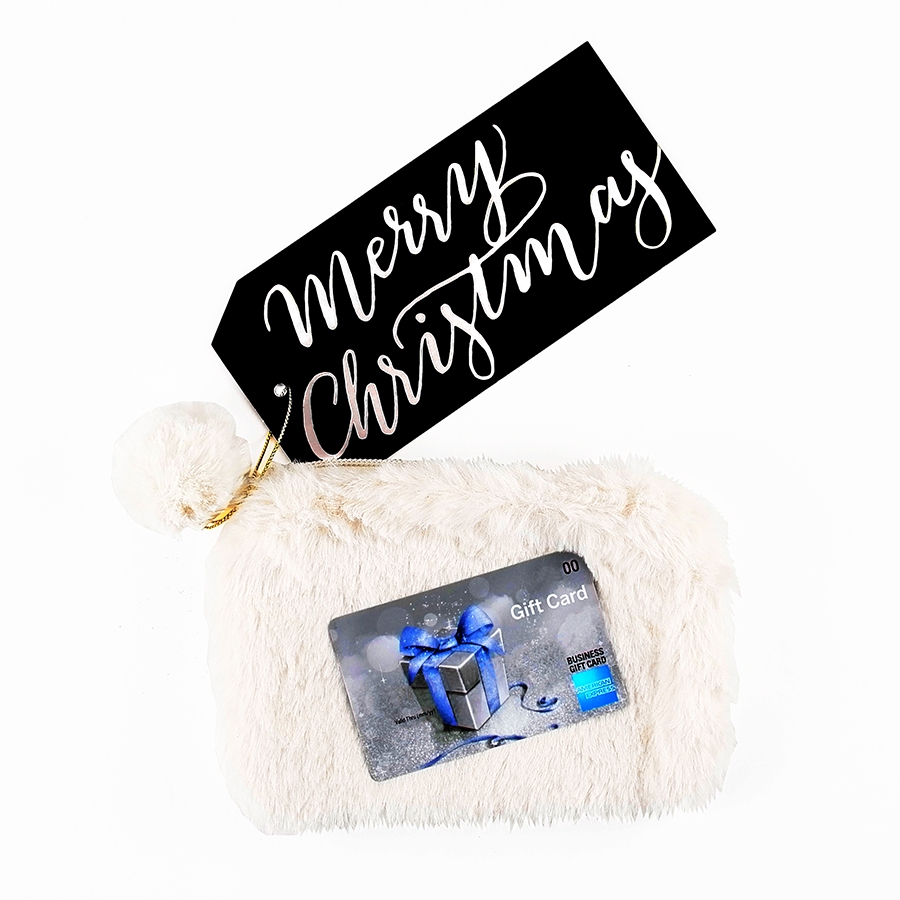 Gift cards are the ultimate gift. I like giving and receiving gift cards (hint hint). You still have that moment when you exchange gifts, BUT the idea keeps on giving.. You get to shop your favorite store or if your lucky enough to get an AMEX or VISA gift card, you can shop anywhere.
I know some people think gift cards are not personal and denote a lack of effort - So opt for a unique card holder. I purchased this faux-fur pouch at Pier One Imports. I love anything furry. Yes, this gift is for me. From my gift giving experience, people love to receive gift cards.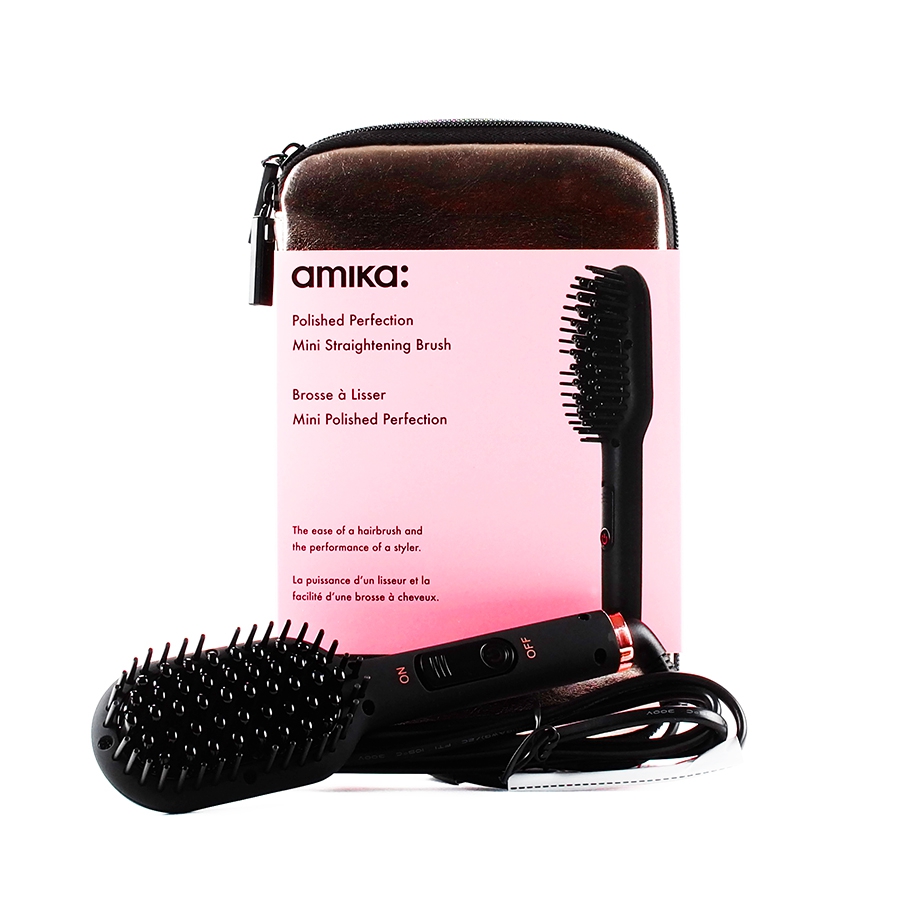 Of course I have some beauty products on my list. This Amika Polished Perfection Mini Straightening Brush is unique and inexpensive. This small thermal straightening brush is great for touch-ups and on-the-go styling. There is a full-size version of this hairbrush-straightener, but I like the mini size better. This heated tool won't give you results like a traditional straightener, but does minimize frizz, leaves your hair shiny and is great for travel.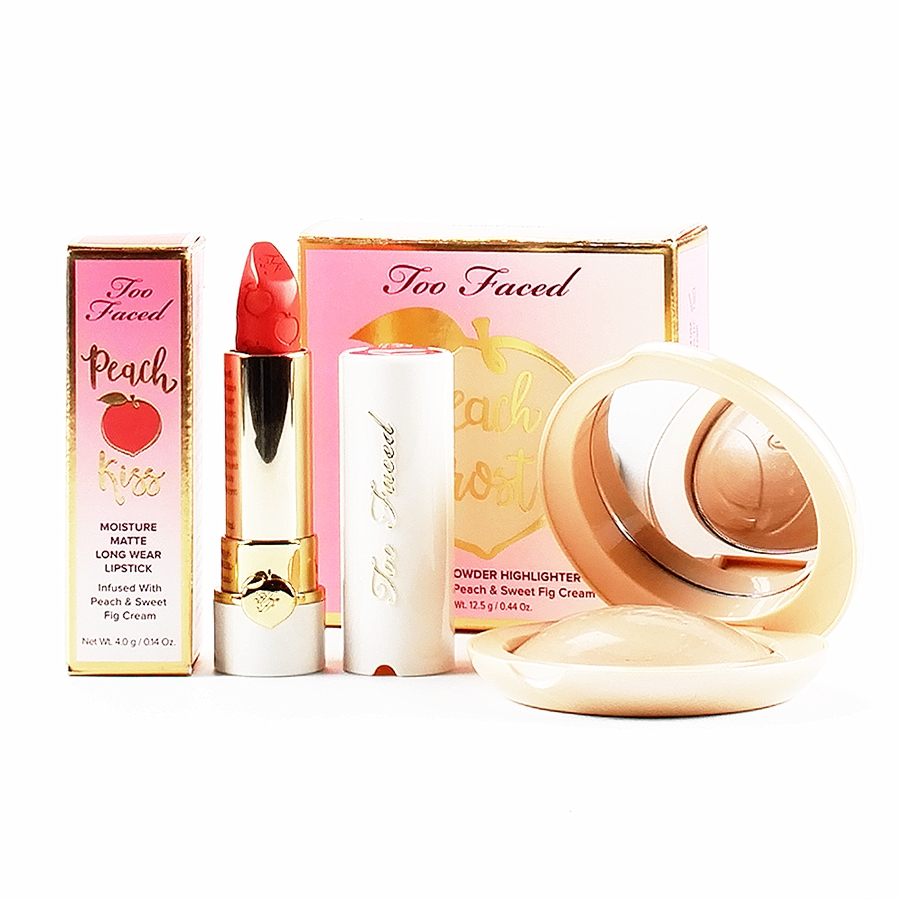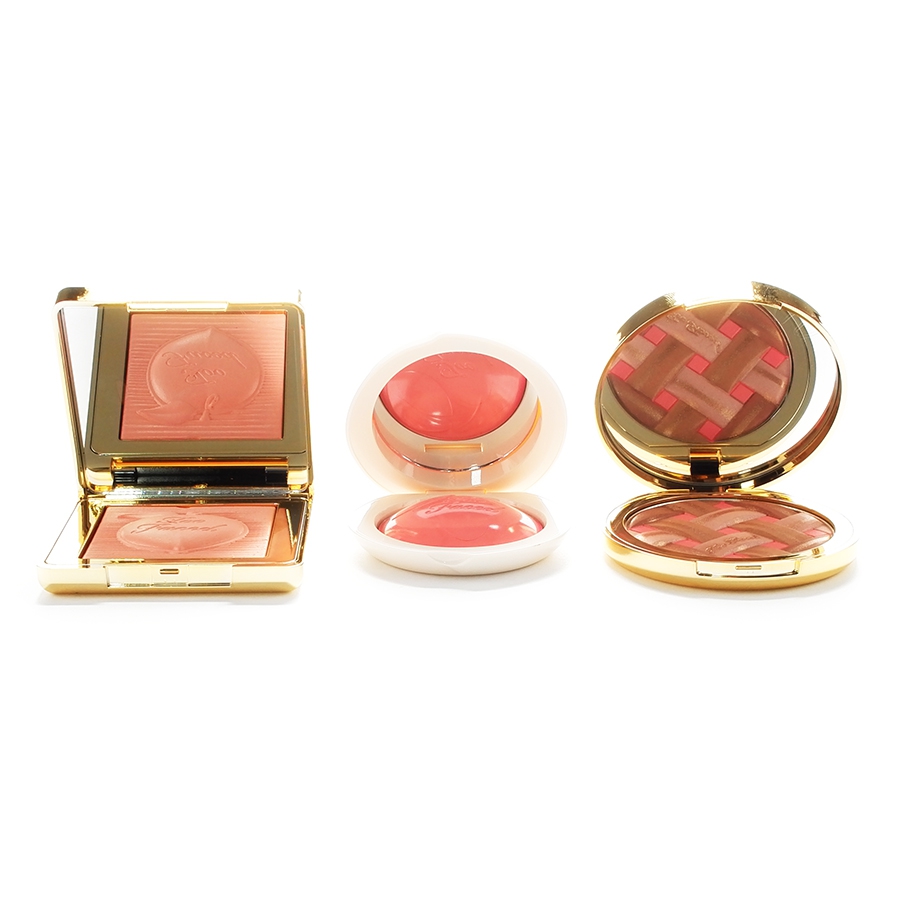 I LOVE the Peaches and Cream Collection by Too Faced. These products are infused with peach and sweet fig cream. Who wouldn't want peach scented makeup. Too Faced should produce a body cream with this scent..
The Peach Kiss Moisture Matte Long Wear Lipstick is a velvety formula that feels creamy and gives you a matte look. Oh, and it smells like Strawberry Shortcake (the doll). LOVE.
The peach scent of the Peach Frost Melting Powder Highlighter is delicious. The highlighter feels creamy to touch, but glides on seamlessly, and transforms into a powder on your skin. The peachy, gold-tone is warm and gives you a nice glow.
The Peach My Cheeks Melting Powder Blush is a cream to powder product as well. The product is nice and goes on smooth - I recommend applying it with a kabuki brush or your fingers.
Too Faced Translucent Finishing Powder is a peach-colored powder that smoothes imperfections and gives you a nice warm look. The powder contains optical-correcting spheres - for a luminescent finish, but gives you a warm, matte look.
Too Faced Sweet Pie Radiant Matte Bronzer looks and smells like a delicious pie. This is not a contouring bronzer, but rater an all over, radiance-boosting bronzer. I use it on my face, neck and décolleté.
For the makeup loving, product junkie in your life, anything from this collection will do.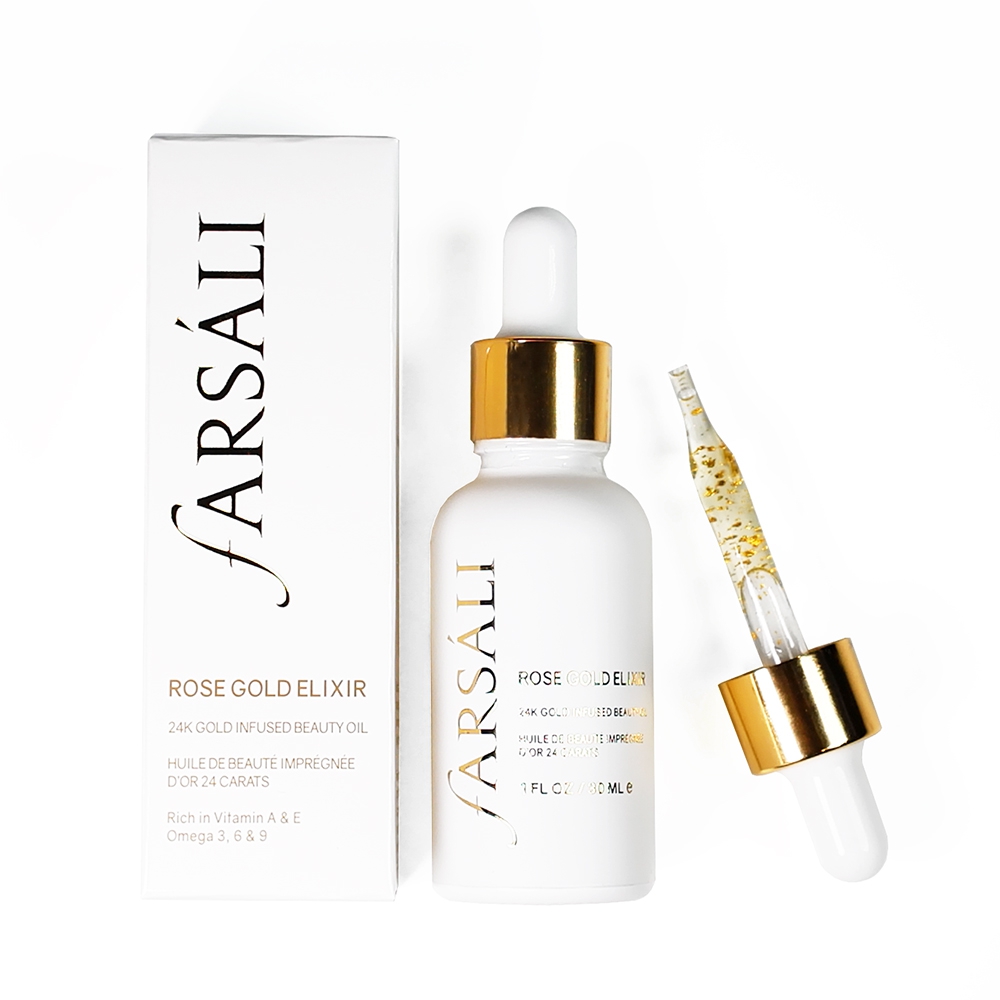 Farsáli Rose Gold Elixir is on my 'Perfect Gifts List' again this year. This beauty oil has forever changed my makeup routine and enhanced my look dramatically. I apply my foundation with a brush. Then I apply 'many' drops of the elixir to my damp beautyblender and gently blend my foundation for perfect coverage. I use the same beautyblender (and Farsáli Rose Gold Elixir) to blend my concealer, under eye brightener and cream-to-powder highlighter. This elixir is amazing. Sephora recently added the Farsáli lineup to their shelves. This Rose Gold Elixir is available in two sizes - 15 ml and 30 ml.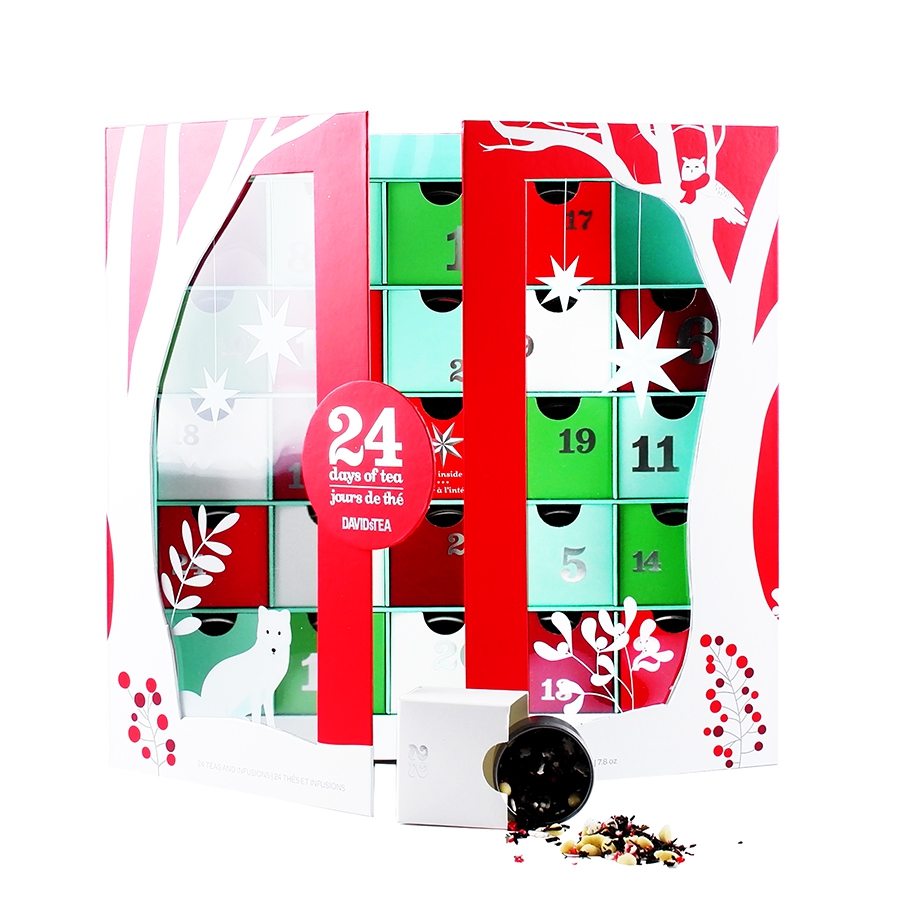 My list wouldn't be complete without tea products. I'm obsessed with tea - I drink five to seven cups a day. This 24 Days of Tea Set by Davids Tea was on my wishlist, but I was worried the limited edition would sell out, so I bought it for myself! Anyone who likes tea will love this set of 24 popular tea blends. Davids Tea has smaller tea sets as well. I'm hoping someone buys me the 'Best of 2017' set.