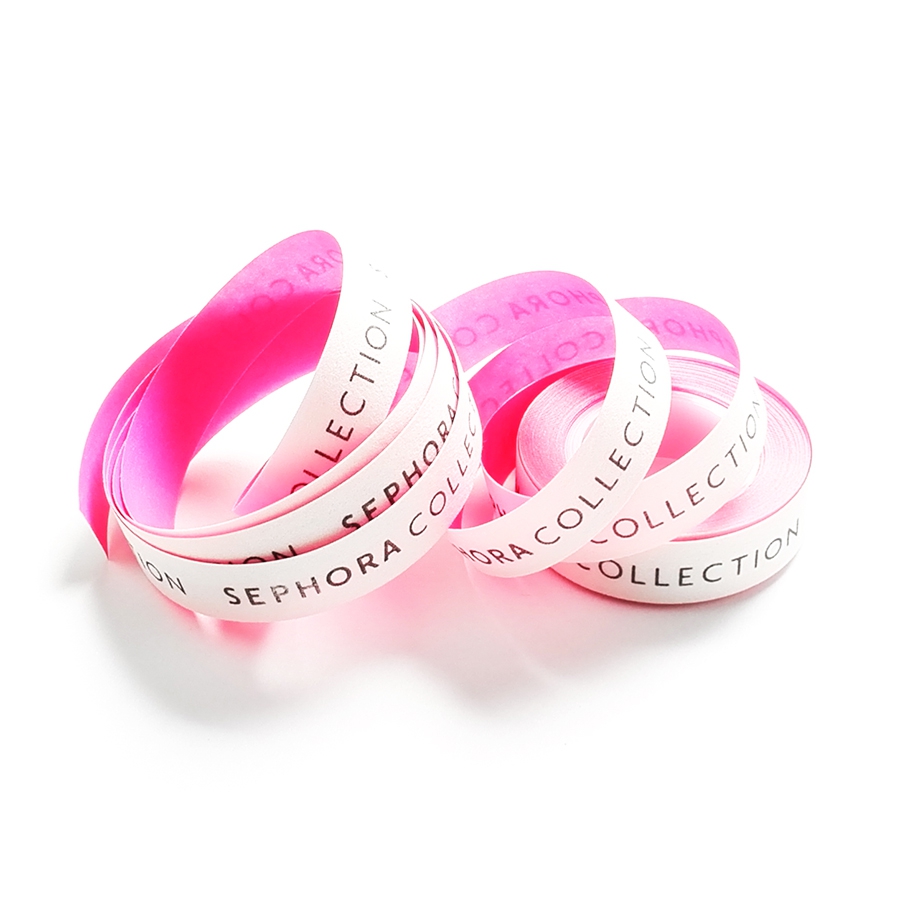 Every now and then I'll sift through the Sephora Collection products lineup in search of new, unique cosmetics and tools. I always find good stuff. AND the Sephora brand prices are inexpensive compared to other brands featured at the store and on-line. These are my most recent finds..
Sephora Lineup Makeup Tape is the perfect solution to 'my' eye-makeup application needs. I'm terrible at applying eye-liner and usually opt to go bare, but this tape makes it so much easier to get a straight line and avoid smudging. This medical-grade tape is hypoallergenic and easy to remove. You an also use this tape for nail art.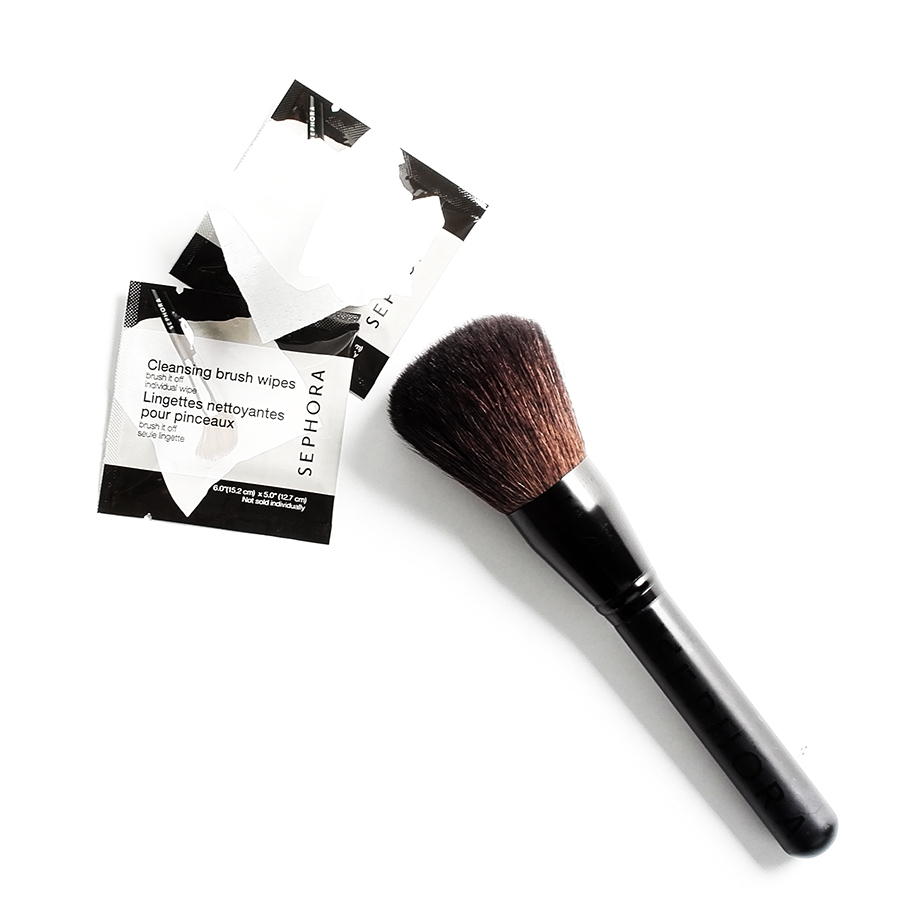 Sephora Brush it Off Cleansing Brush Wipesgently remove residue and dirt from your makeup brushes. These wipes come in individually packets - great for travel. The non-alcohol based formula is kinda oil-like, but doesn't leave residue on your brushes. These wipes are not for cleaning your brushes, but for a quick wipe to remove the surface dirt.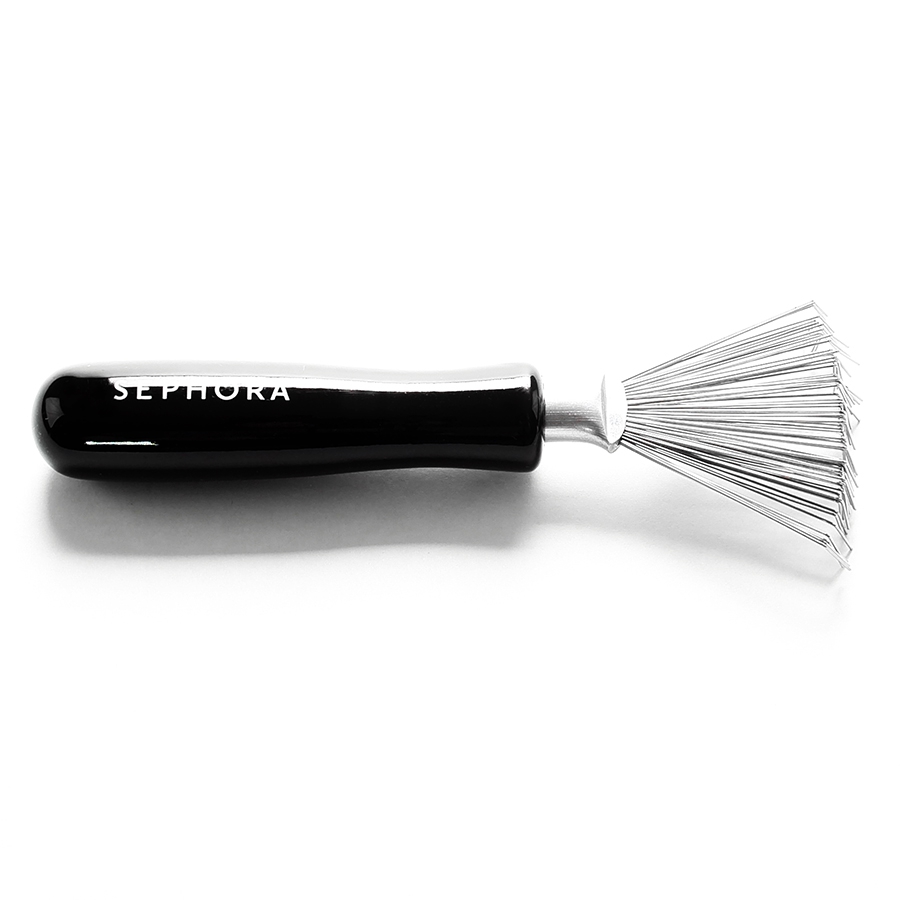 TheSephora Brush Meets Comb Hair Brush Cleaneris a great little tool. The rake-like comb has flexible, steel bristles that remove hair and residue. I'm a little obsessed with keeping my hair brushes clean - Drives me nuts to see brushes full of hair - GROSS! Attention people who don't clean your brush regularly - there's dirt buildup, residue from products and bacteria festering in there. AND each time you brush your strands you're transferring that nastiness back onto your hair. CLEAN YOUR HAIR BRUSHES OFTEN.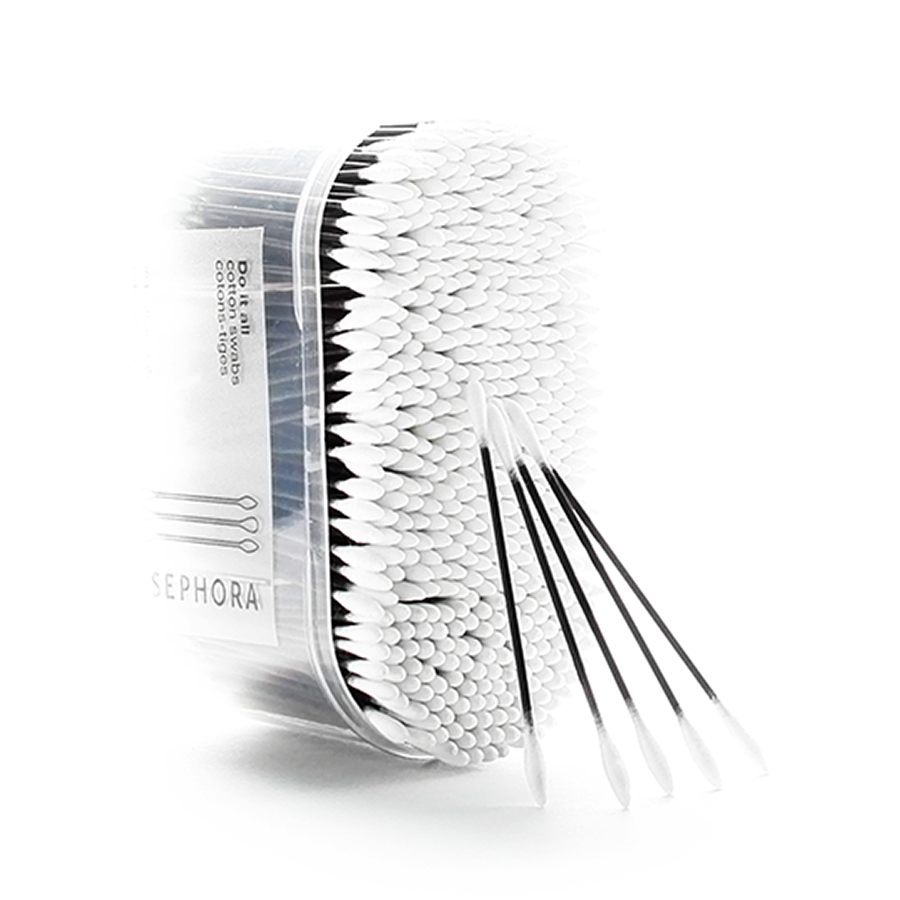 Sephora Do It All Cotton Swabs are perfect for a multitude of makeup needs. There are 490 swabs of three unique precision tips per pack. The oval tip is great for basic needs, while the pointed tip is ideal for precise application.
These swabs are great for makeup removal/cleanup around the eyes. I wet them, and gently remove mascara that has smudged onto my upper lash line and waterline. SO much easer than using a regular cotton swab. Large cotton swabs are of course too big for this area, and the little cotton hairs always attach to my lashes. NO MORE! These swabs can also be used for smudging eyeliner, smoothing lipstick and lipliner edges, and removing nail polish from your cuticles. A must-have!