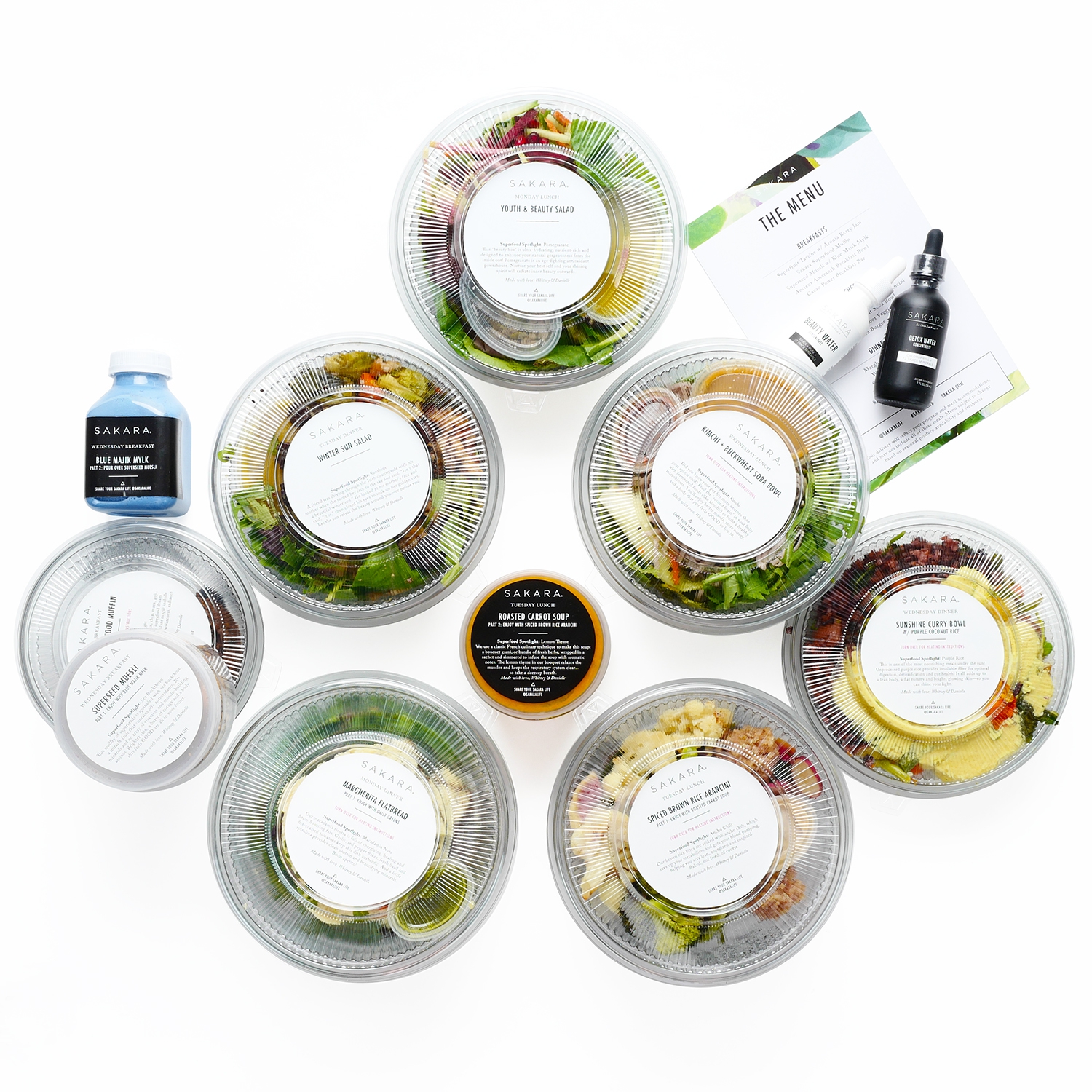 I'm not a vegetarian, but I do dabble in the Sakara plant-rich diet once and while. I have been doing the Sakara meal plan once a month for three-five days, I'm bingeing on plants - Sometimes I cheat (but, only once a day)! There's a lot I love about this meal program, a few things I don't and some stuff I'd like to see Sakara change.
Sakara is a nutrition-rich meal plan, comprised of fresh, locally-sourced ingredients. Like most meal delivery subscriptions, you have the option of skipping any week and you can choose between three, four and five days each week. Your food delivery will arrive in the wee hours of the night in preparation for Monday and another batch on Thursday.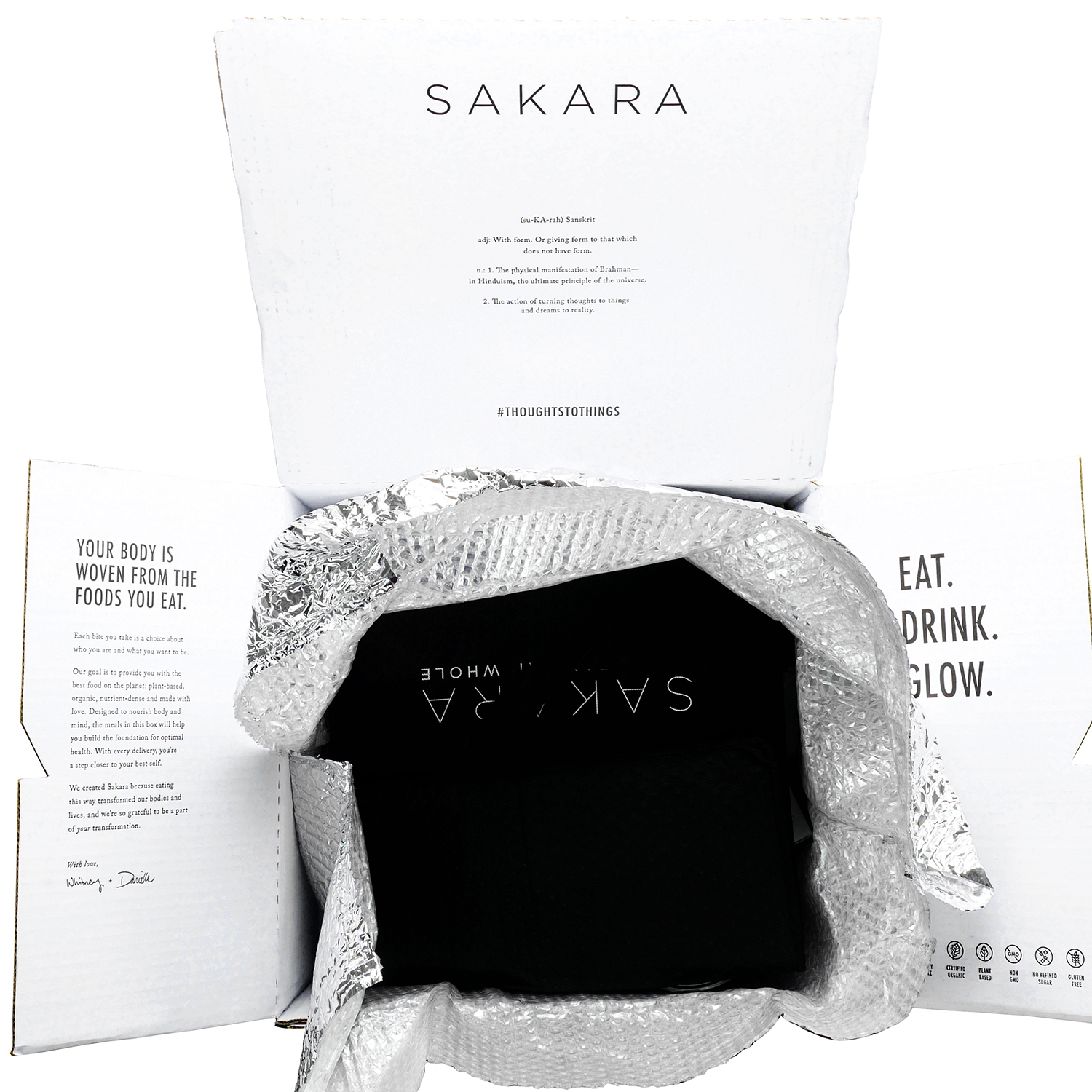 The food comes in plastic containers on ice and must be refrigerated immediately. Sakara just changed their containers and the new ones are SO MUCH BETTER! I struggled to get the old containers open and the new ones stack nicely.
Monday's delivery includes Sakara Detox Water Concentrate and Beauty Water Concentrate, as well as Wellness Tea. Thursday's delivery includes Wellness Tea. We'll come back to these items..
The user friendly site allows you to individually customize your delivery each week by choosing breakfast, lunch, dinner or just two or all three meals. Unfortunately, the menu is what it is and you can only swap one meal per week. This is a deterrent for me - I'd like to have more meal choices. It would be great if Sakara posted a menu and allowed customers to choose their meals. Often, I'm stuck with funky food concoctions that don't appeal to me.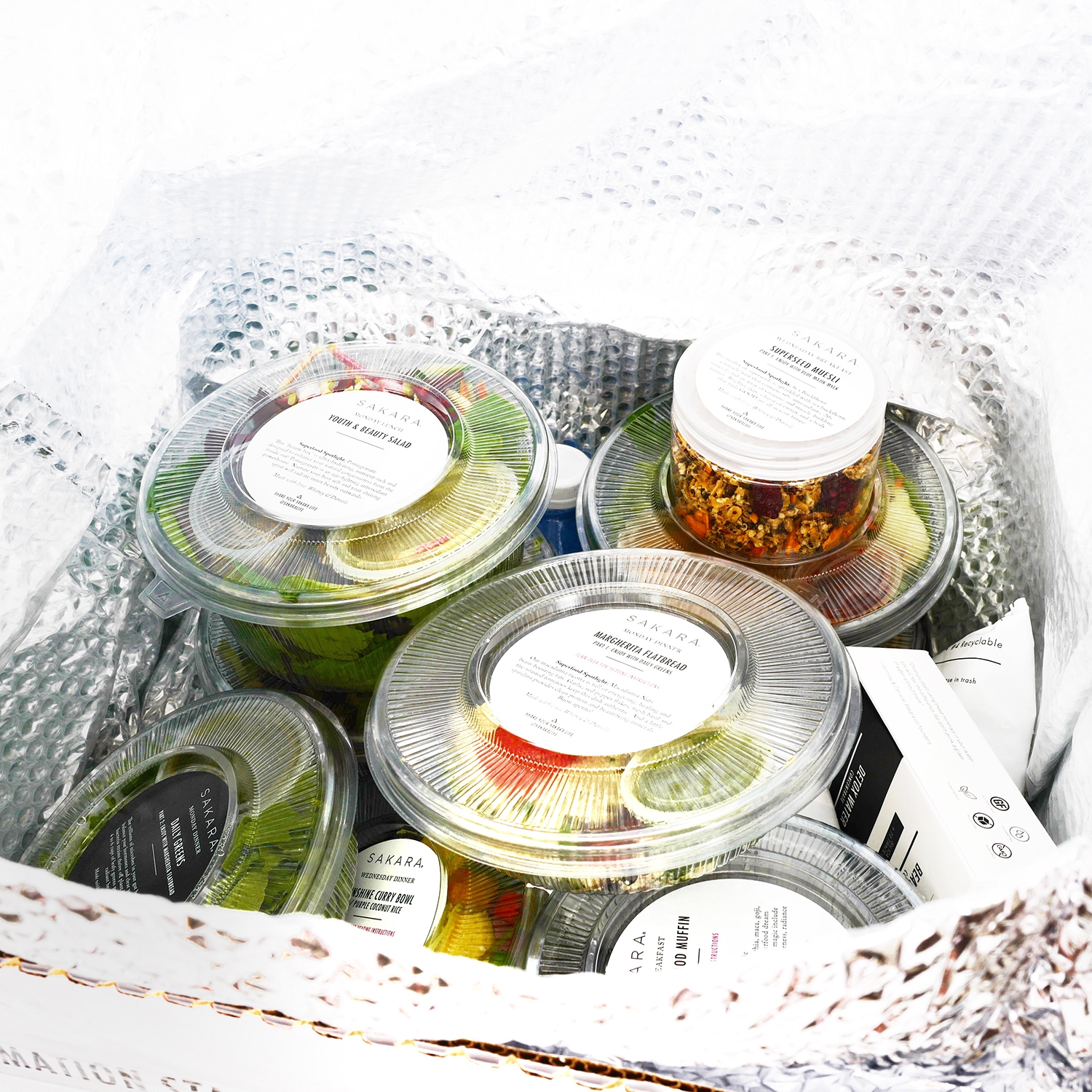 Lets talk about the food.. There's a lot! I wouldn't consume this much food on non-Sakara days. AND, some of the meals are super heavy (in the container and in your stomach). SO, my husband and I typically do the five day option and share the food, while subsidizing the diet with store bought produce and other items. This is great, cause he eats the meals I don't like! It also helps with the cravings, cause we're not going full-on vegetarian for five days.
The food is surprisingly delicious. I say that because, some of it doesn't look so great, but looks can be deceiving. There's a lot of flavor and wide range of plant-rich foods in every meal.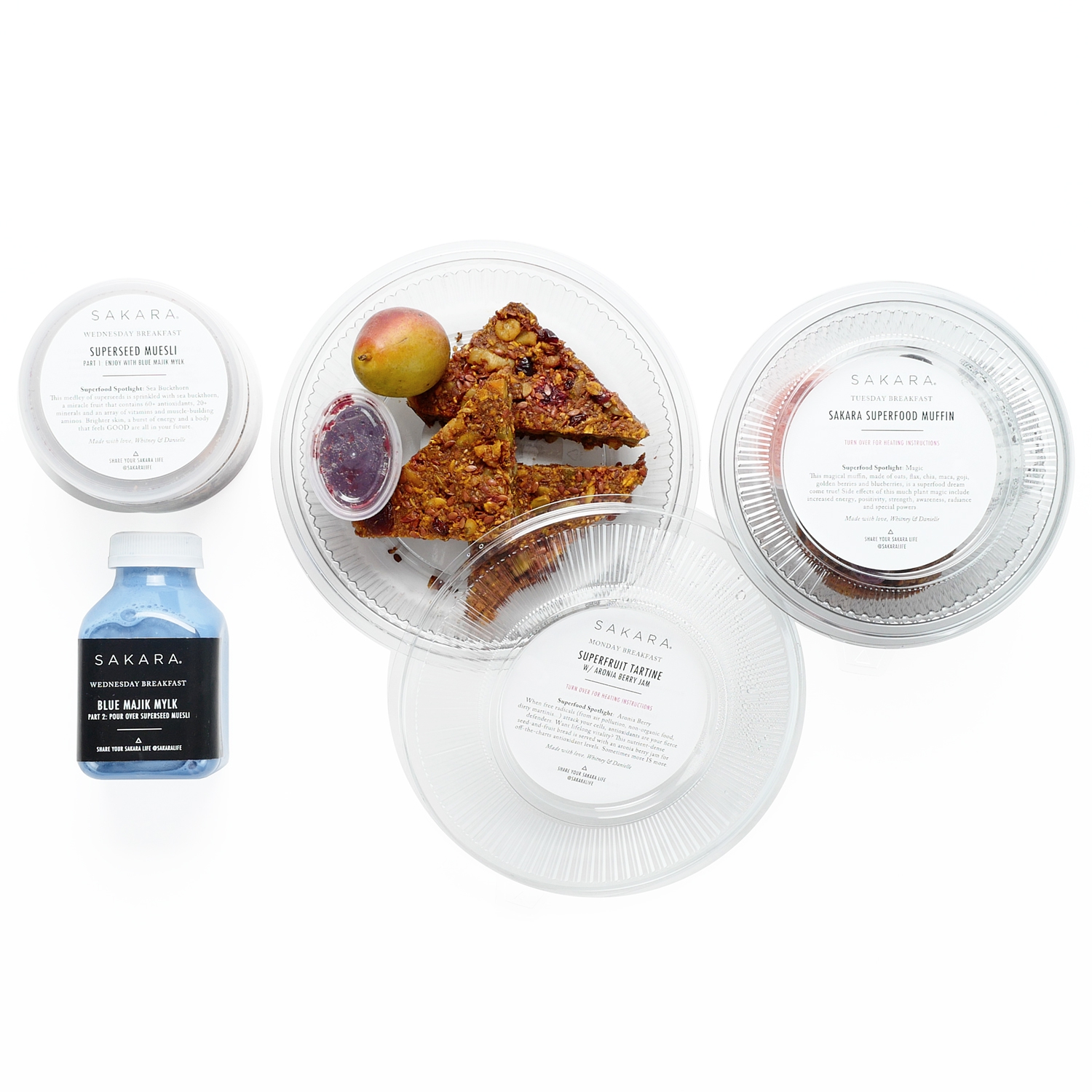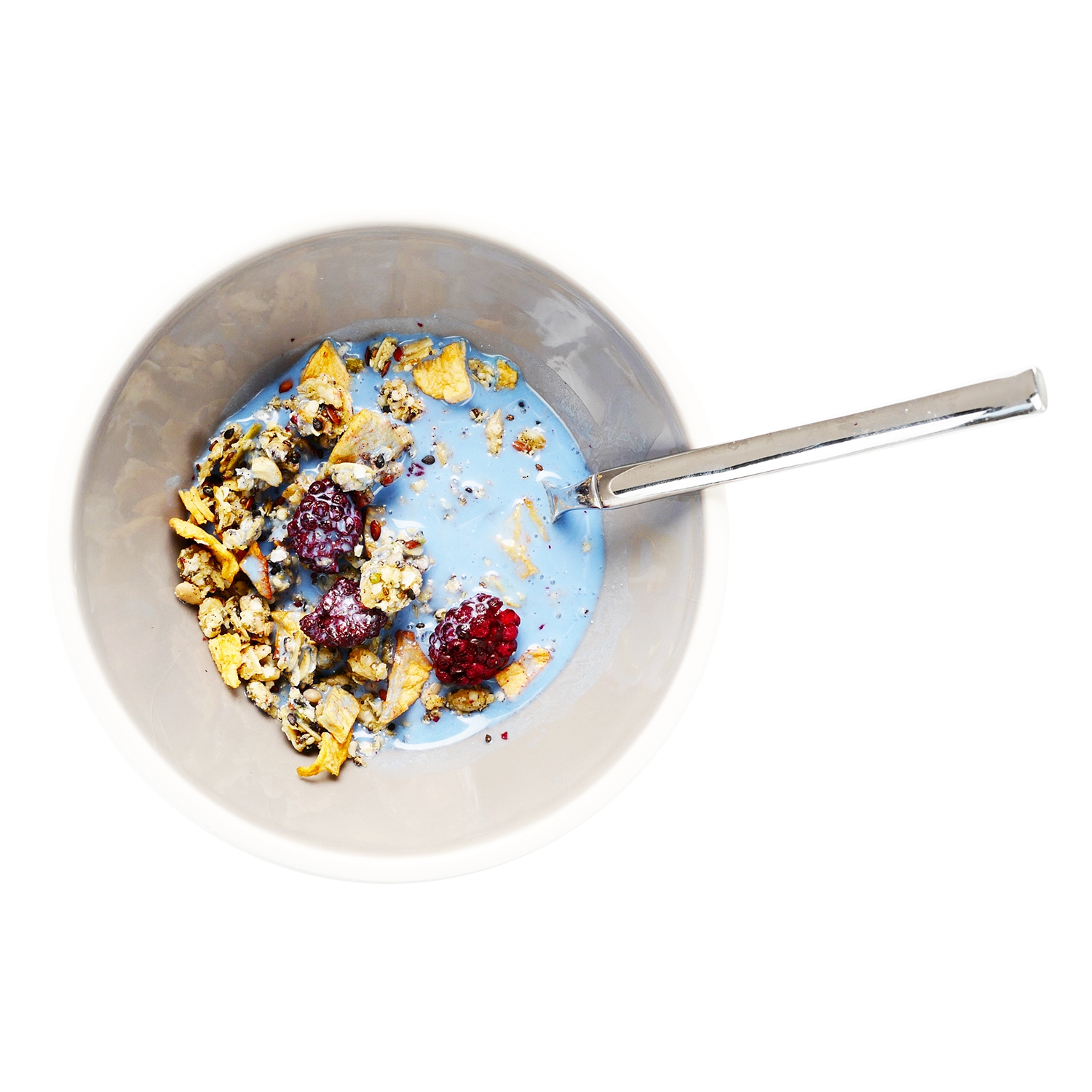 My favorite are the muesli or granola with Pink Silk Mylk or Blue Majic Mylk. These 'milks' are delicious and kinda fun. The Pink Silk Mylk is subtly sweet with a smidge of saltiness (my favorite). If I could buy these Sakara Mylks, I would stock up every week and eat breakfast more often (I never eat breakfast).
I also love the coconut yogurts with granola. I don't do sweets, but would eat this yogurt for breakfast and dessert a few times a week. DELICIOUS!
The other breakfast options - tartines, muffins and bars are a hit or miss for me. I find the bars super-heavy for breakfast and a little dry, but they are tasty. These breakfasts are usually accompanied by a jam and berries or a mini fruit.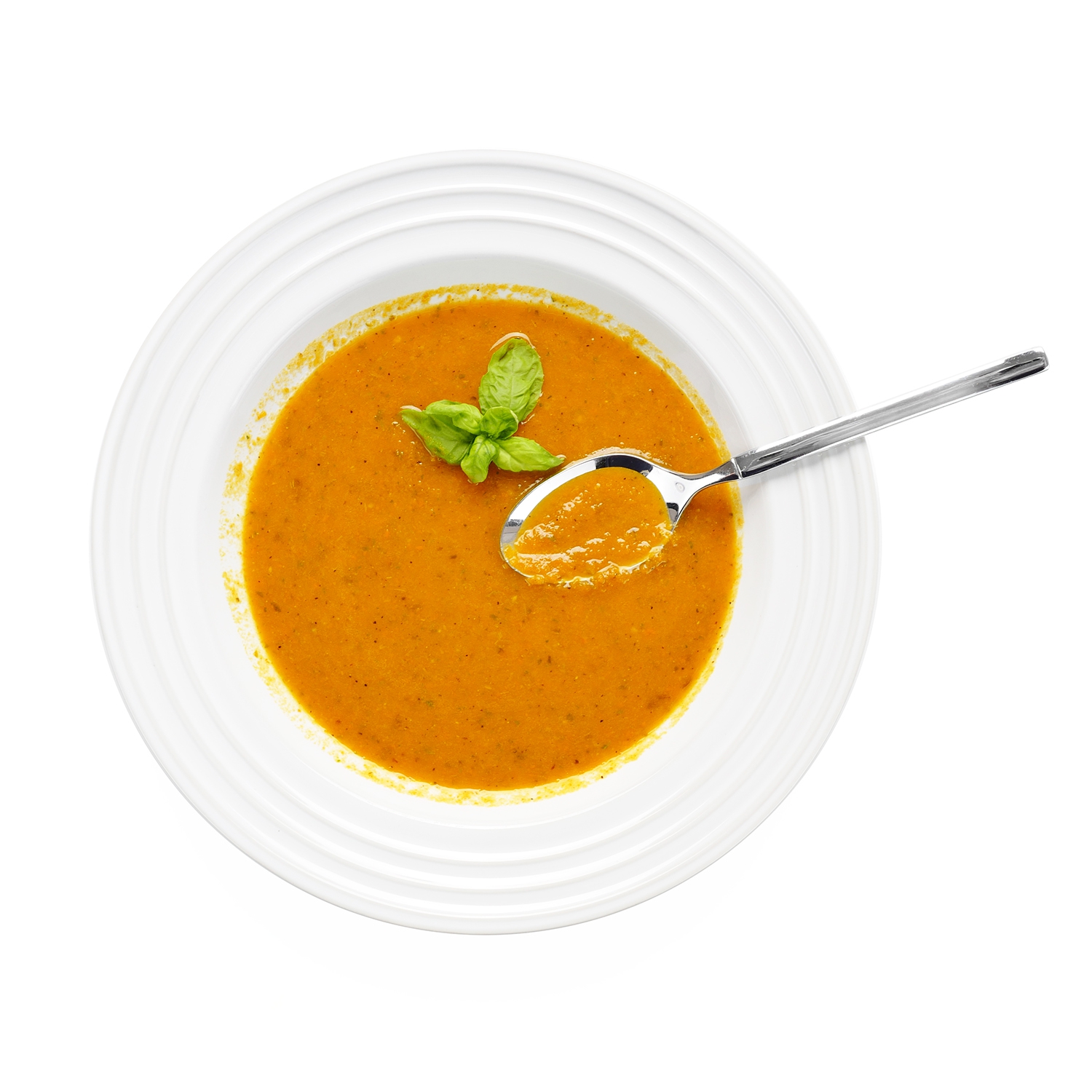 Each meal is labelled for a specific day and meal - breakfast, lunch and dinner. I mix it up and always eat the most appealing meals first. The soups are excellent, very flavorful and not too filling. They're often accompanied with a small salad. The salad dressings are yummy. I'm a salad person and a big fan of fresh salad dressings.
The main course salads never disappoint. Of course, there's leaves and sometimes berries, nuts, quinoa and veggies. I love the avocado smothered in seeds (I forget what it's called). My favorite salad is the Youth + Beauty Salad. These salads will last me for lunch and leftovers with dinner - there's a lot. One thing is for sure, you will not be hungry on this plant-rich diet.
The flatbreads are delicious. Usually there is 'faux' cheese and savory pesto, along with veggies. The Sakara burgers are comprised of the same signature bread. It's like eating condensed seed bread. Very heavy!
I've had three pastas and love the wild mushroom pasta and the pesto with tomatoes pasta. I was super excited to try the Sakara-Style Pasta Bolognese (swapped out another meal for two portions of this one), but it was too bizarre for my taste. These bowls of pasta are way too much for one meal, especially lunch.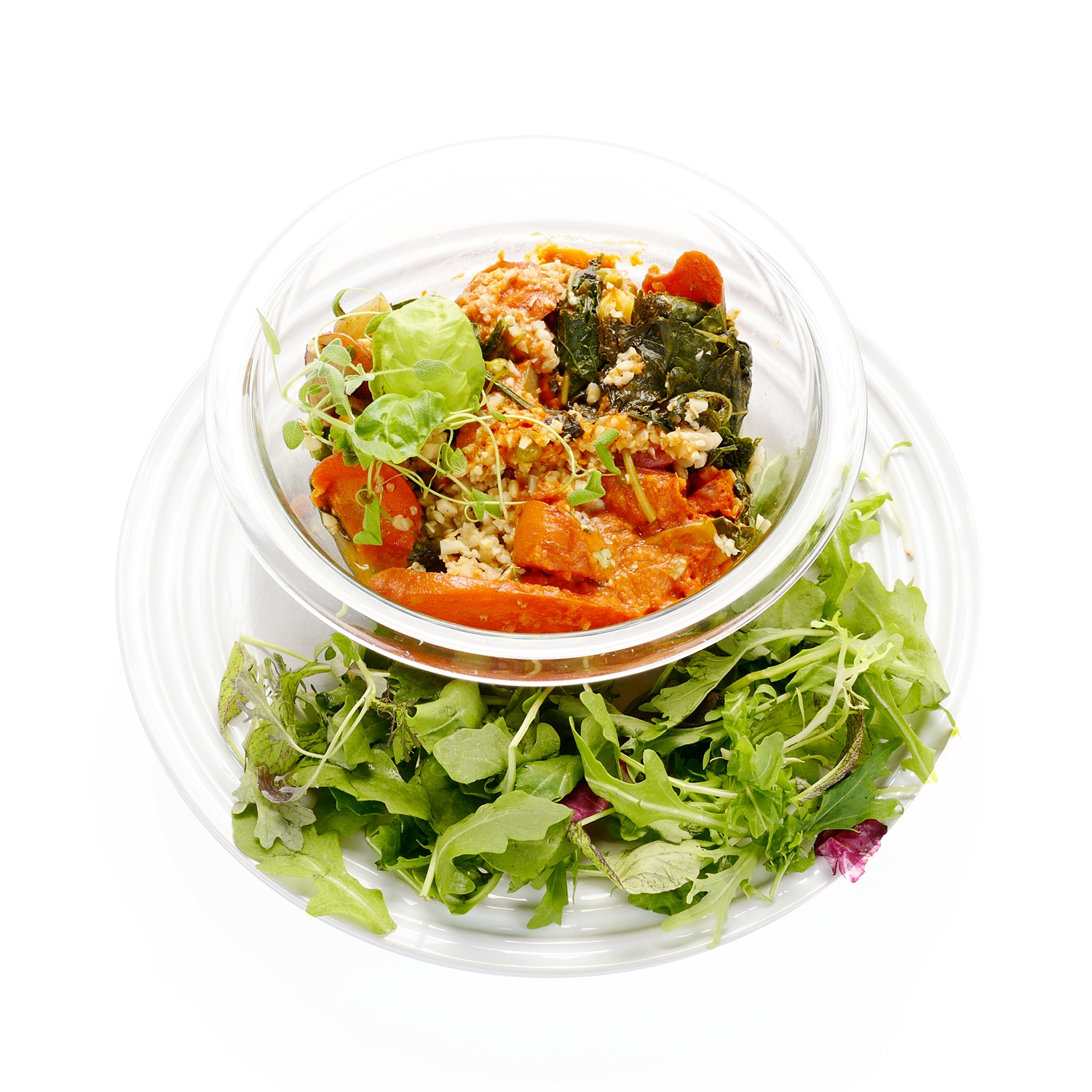 Some of the bowls/meals are strange and a little too mushy for me. I don't eat mush - no bananas, soggy salads, sautéed greens.. Some of the meals have sautéed spinach at the bottom - eww! While the flavor is great, anything with a 'wet' texture goes on the husbands menu. He enjoys them very much, BUT he would literally eat anything!
The Sakara plant-rich diet, meal plan is SUPER expensive. I always say, eating healthy costs a lot of money, so this doesn't surprise me. I do wish subscribers had more options with food selection. AND, I am reluctant to spend so much, when I can't remove meals that don't appeal to me.
The Detox Water Concentrate and Beauty Water Concentrate come in a glass bottle with a dropper. Simply add the concentrate to your water as part of your Sakara diet. I really like the Detox Water Concentrate - its barely there flavor is suitable (I love water and don't like adding flavor) and contains Chlorophyll + 72 trace minerals - nothing wrong with that! The Beauty Water Concentrate contains Silca + Rose and 72 trace minerals. It tastes like flowers - GROSS! I once requested to swap out the Beauty Water Concentrate for an additional Detox Water Concentrate, but Sakara feels that both concentrates are essential to the diet. More money wasted!
The Wellness Tea doesn't taste very good either. I'm a HUGE tea fan, but this has a black tea flavor and is too strong. I never drink it and am always offering it to other people.
I do feel better after a few days of consuming plant-rich meals. I feel like I ate too much, but the idea of pumping my body with nutrition-rich food gives me a sense of accomplishment and satisfaction. Albeit, once a month is enough for me!