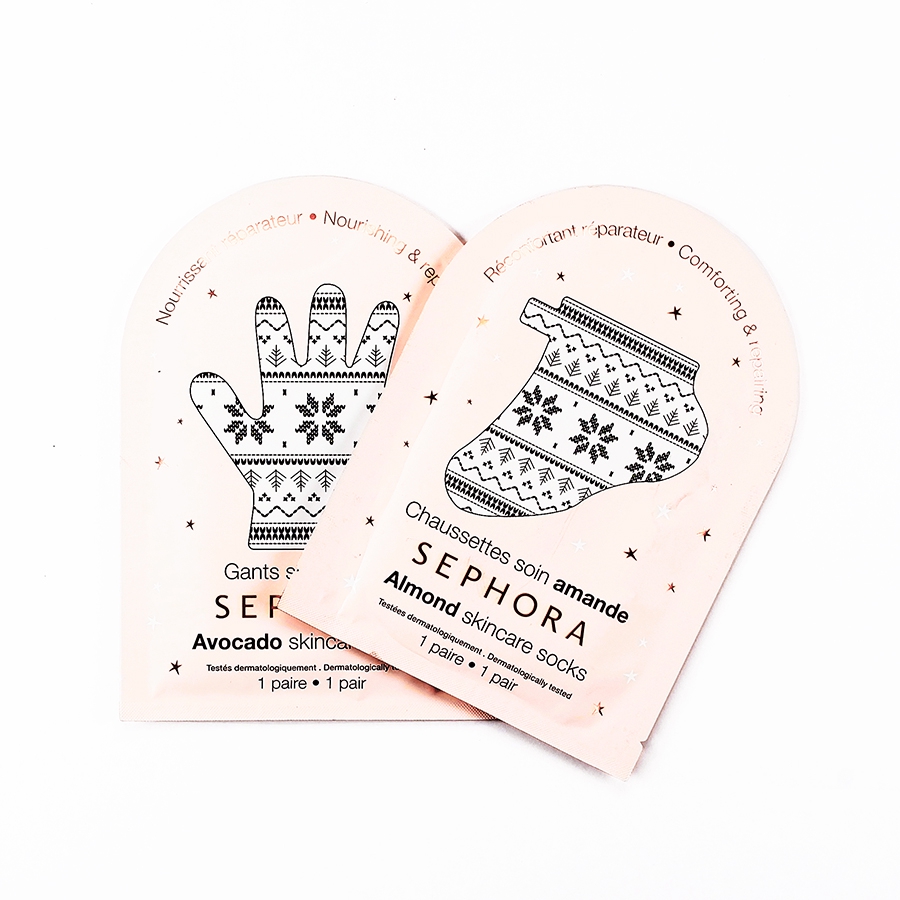 In my house the unveiling of the stocking stuffers is kinda like the warmup to presents. Stocking stuffers should be small, exciting and typically inexpensive - I'm not opposed to a high-value gift card though! Here's a list of unique stocking stuffers for the product junkie, makeup loving person in your life.
Sephora Christmas inspired sheet masks are the perfect stocking stuffer - They're Christmas themed and pink. Choose from Sephora Avocado Skincare Gloves or Sephora Almond Skincare Socks or both. When you open the packet, you'll notice the gloves/socks are attached - tear at the perforated line, put them on, and pull the tabs around your wrist/ankle to seal in the moisturizing treatment. The inside has a fiber lining drenched in solution and the outside a plastic lining. Best thing about these masks is you can go about your business while wearing them.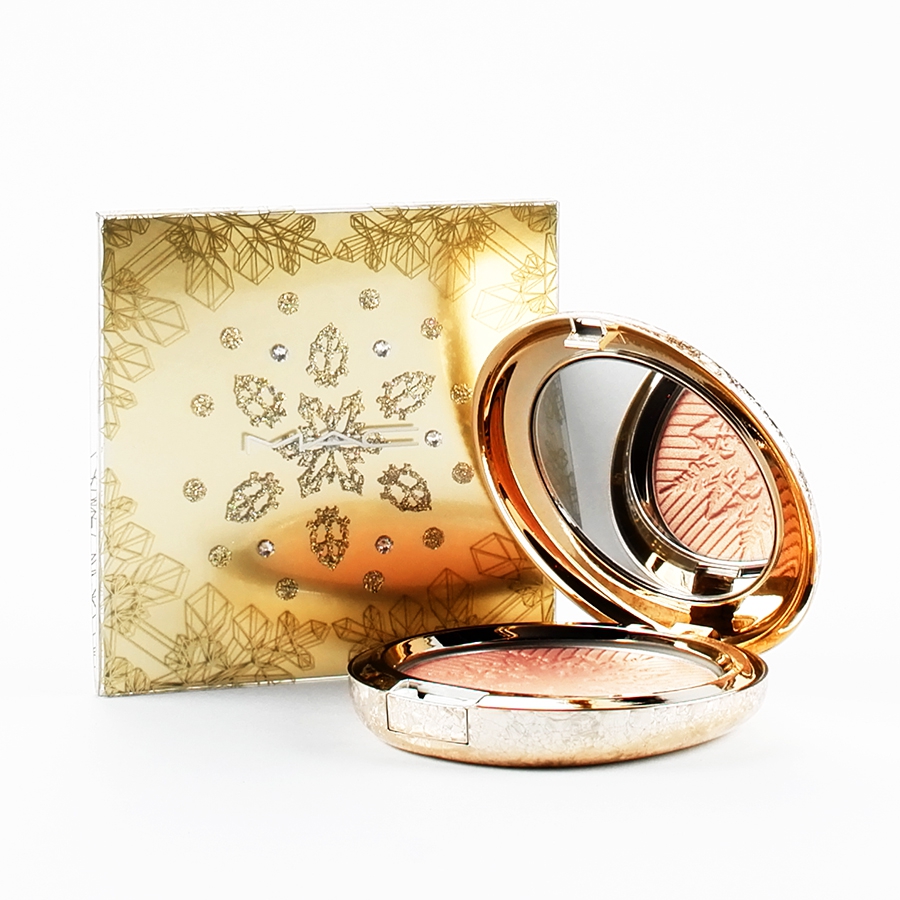 The M.A.C Snow Ball collection is AMAZING! I wish I was privy to the launch sooner, cause many items sold out before I had the chance to splurge. The collection is winter themed, sparkly and festive. I'm super excited to get the Face Powder in Here Comes Joy in my stocking - yes, I filled my stocking with amazing gifts. The high-impact shimmer will light up your complexion. AND I love the Festive Bling! crystal and glitter festive adornment. It's the perfect accessory for a New Years celebration.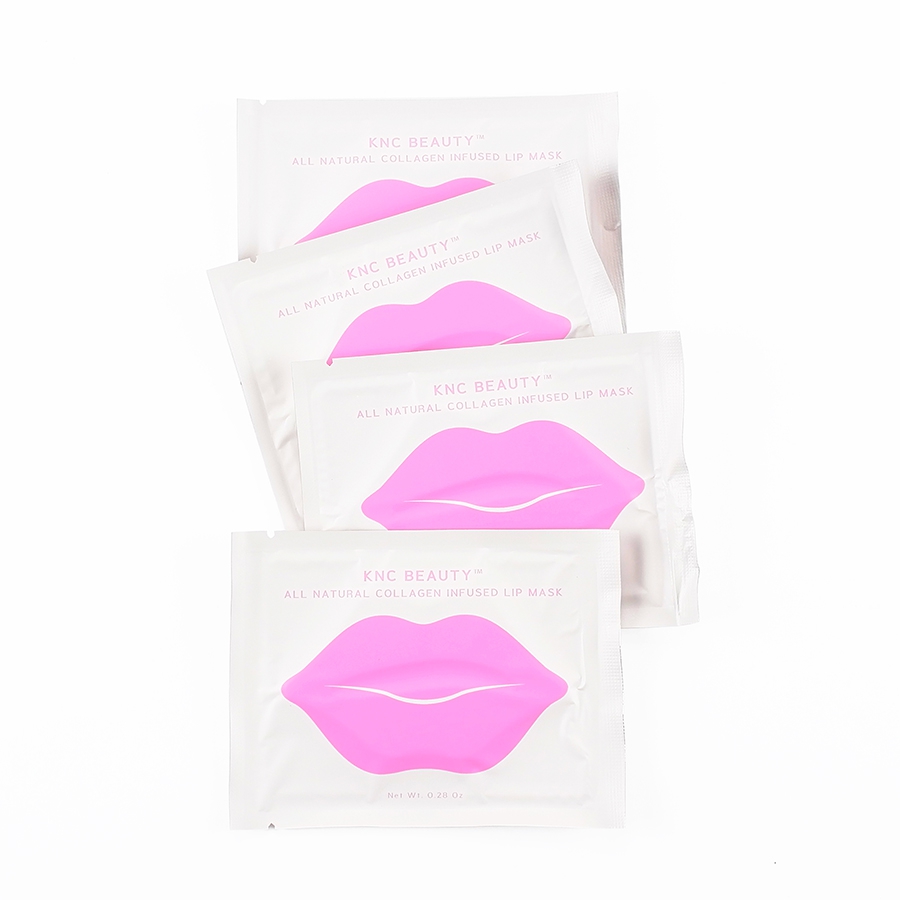 KNC Beauty Collagen Infused Lip Masks are super fun. There are five masks in a package, so you can share (maybe). These all-natural, jelly-like lip masks moisturize your lips, and well, they're just fun to use. Apply the squishy mask to your lips and relax for 15-20 minutes.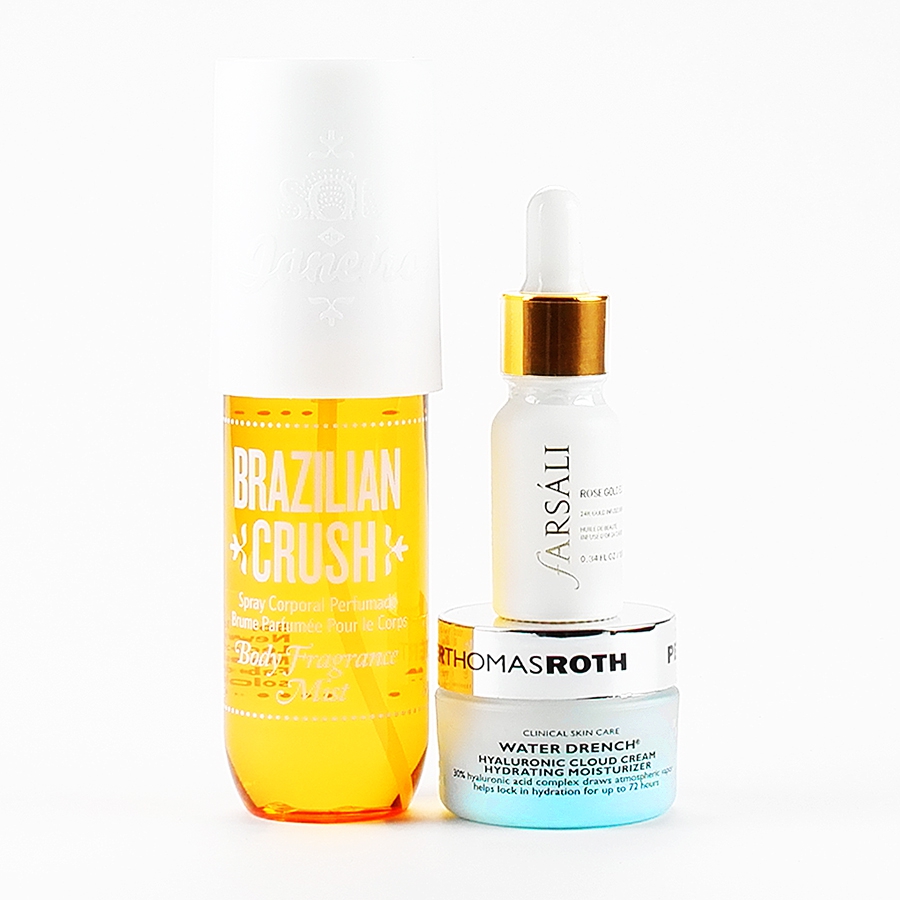 This is some of the best beauty news I heard all year - Sephora has a mini section now. YES, mini, travel-size products from our favorite brands. Mini cosmetics are great stocking stuffers. AND now we can try the best products for a fraction of the cost. These mini's are perfect for travel too. I was so impressed with the mini lineup, I purchased way too many products. Joking, I knew exactly what I was doing - creating the perfect Christmas stocking (for myself). These are three of my favorite products in 2017..
Sol de Janeiro Brazilian Crush Body Fragrance Mist is the same yummy scent of Sol Janeiro Bum Bum cream, but in a light body mist. You're gonna want to surround yourself with this pistachio-caramel scent.
Farsáli Rose Gold Elixir is worth its weight in gold! This beauty oil has forever changed my makeup routine and enhanced my look dramatically. I apply 'many' drops of the elixir to my damp beautyblender and gently blend my foundation, concealer, under eye brightener and cream-to-powder highlighter. LOVE.
Peter Thomas Roth Water Drench Hyaluronic Cloud Cream is a concentrated 30 percent hyaluronic acid cream. If water was creamy- this would be it. It's so refreshing, and leaves your skin feeling silky and super-nourished.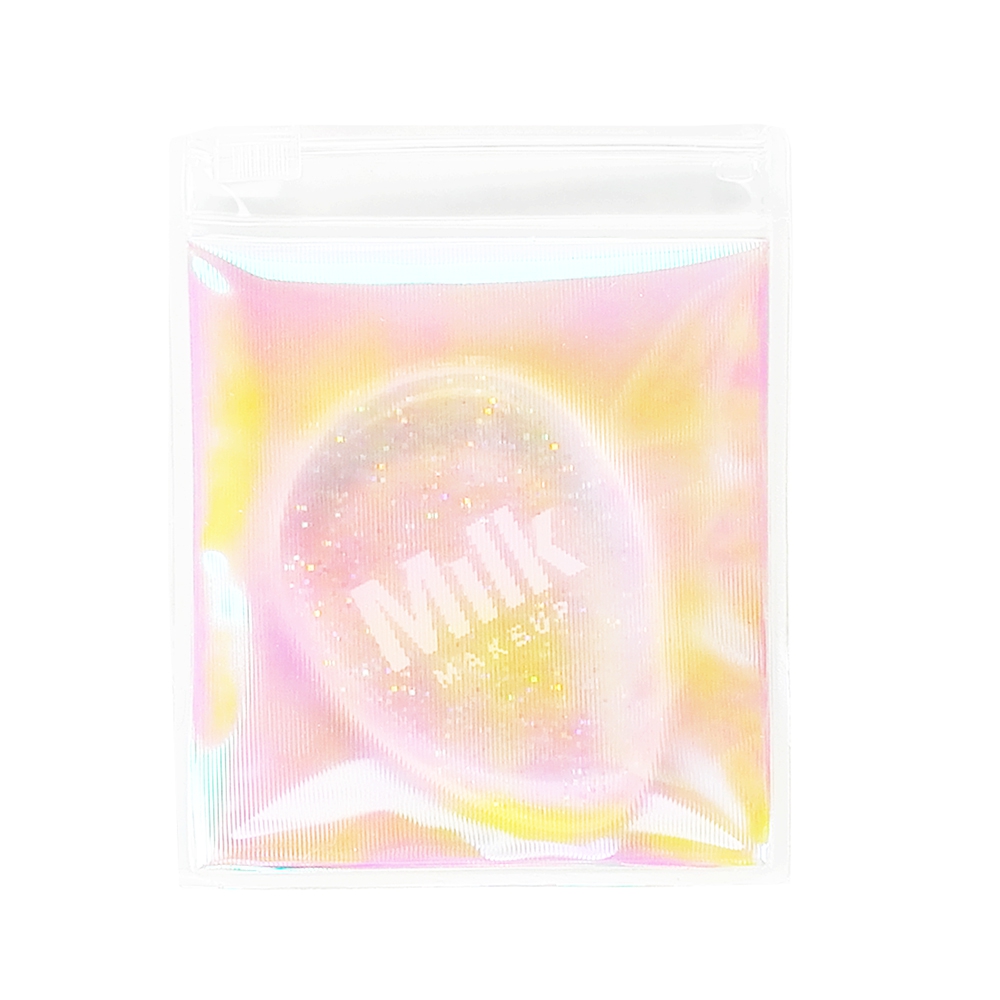 I need to chime in on this makeup blender sensation - I'm a beautyblender® fan, but was curious about the Dab + Blend Applicator by MILK. If you're into foundation and heavy makeup enhancement, this is a fun tool for you. Unlike a sponge, this silicone-like applicator doesn't soak up makeup and washes easily.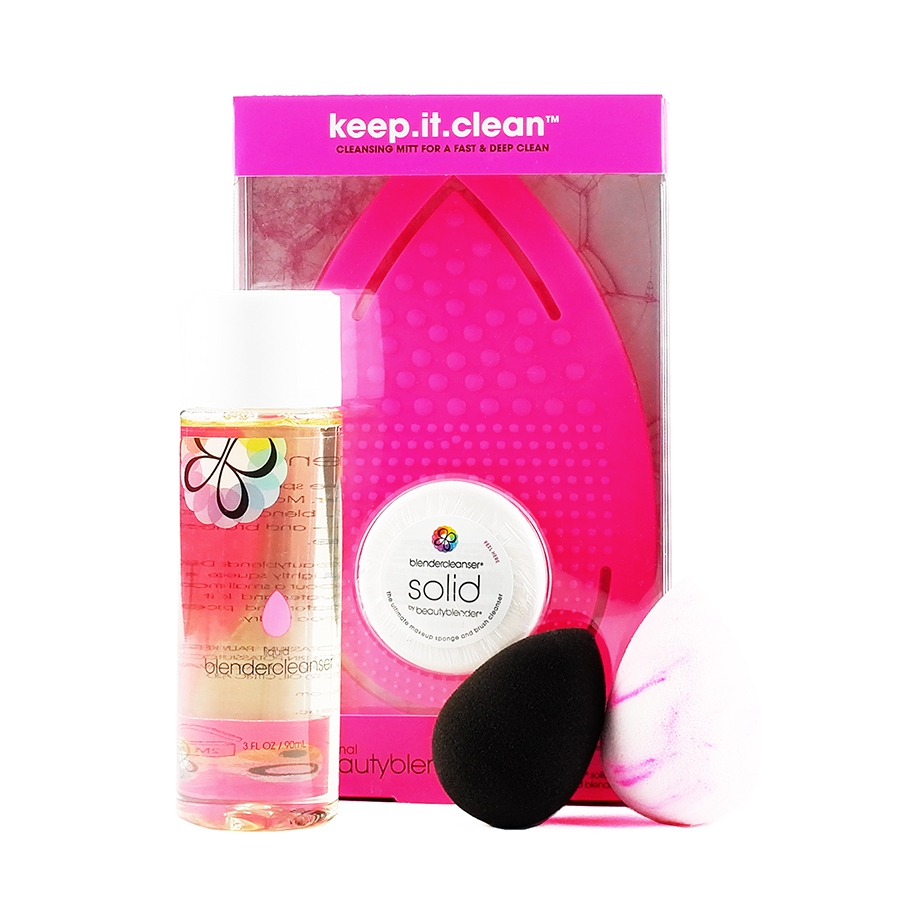 On that note, beautyblender® releases new products often. I lost count of the colors this egg-like sponge was available in throughout the last few years. I LOVE this makeup applicator. Pair with Farsáli Rose Gold Elixir and you've just changed your makeup routine forever.
The new beautyblender® keep.it.clean kit includes a small (very tiny) bar of soap and cleansing mitt. You can use any soap (I like the beautyblender liquid), add little water and gentle rub the makeup applicator against the mitt for a super-cleansed sponge.