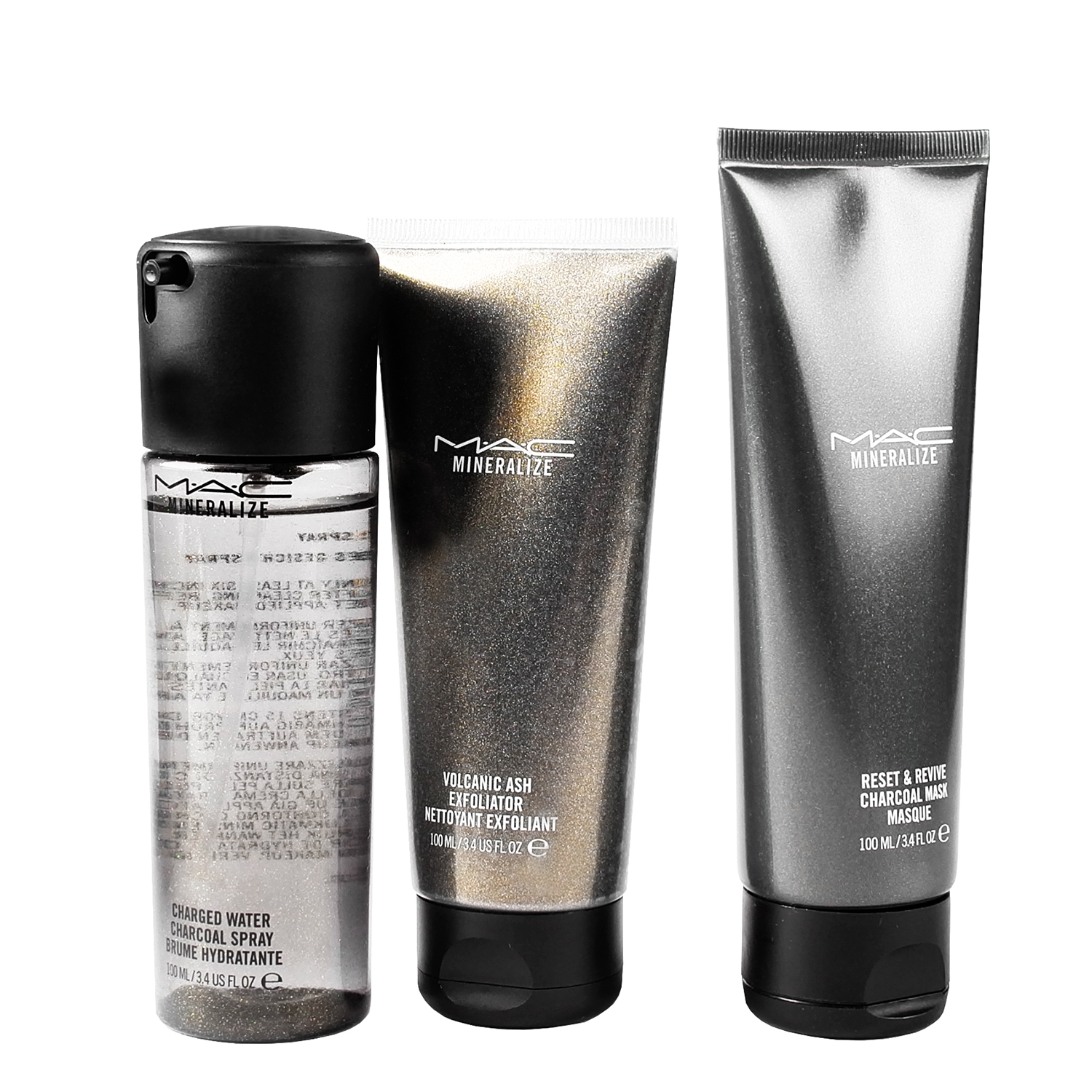 Let me kick this off by saying, I'm not a fan of facial sprays. Some sprays are meant to prep the skin and some to set your makeup - either way, soaking my face with infused liquid is another step I'm not sure is necessary or beneficial. BUT, when the M.A.C Mineralize collection launched, I had to have all three facial products. AND, now I'm a fan!
The M.A.C Mineralize Charged Water Charcoal Spray is super light-weight and feels nice on your skin. This mineralized facial spray is scent free (I like that) and adds a little extra moisture after treatments. I don't use it to prep my skin, but I do like to spritz my face after exfoliating with M.A.C Mineralize Volcanic Ash Exfoliator and a five minute M.A.C Mineralize Reset & Revive Charcoal Mask treatment. These three M.A.C Mineralize treatments have landed a permanent spot in my weekly routine. Move over Bobbi Brown masks - there's a new brand on the shelf!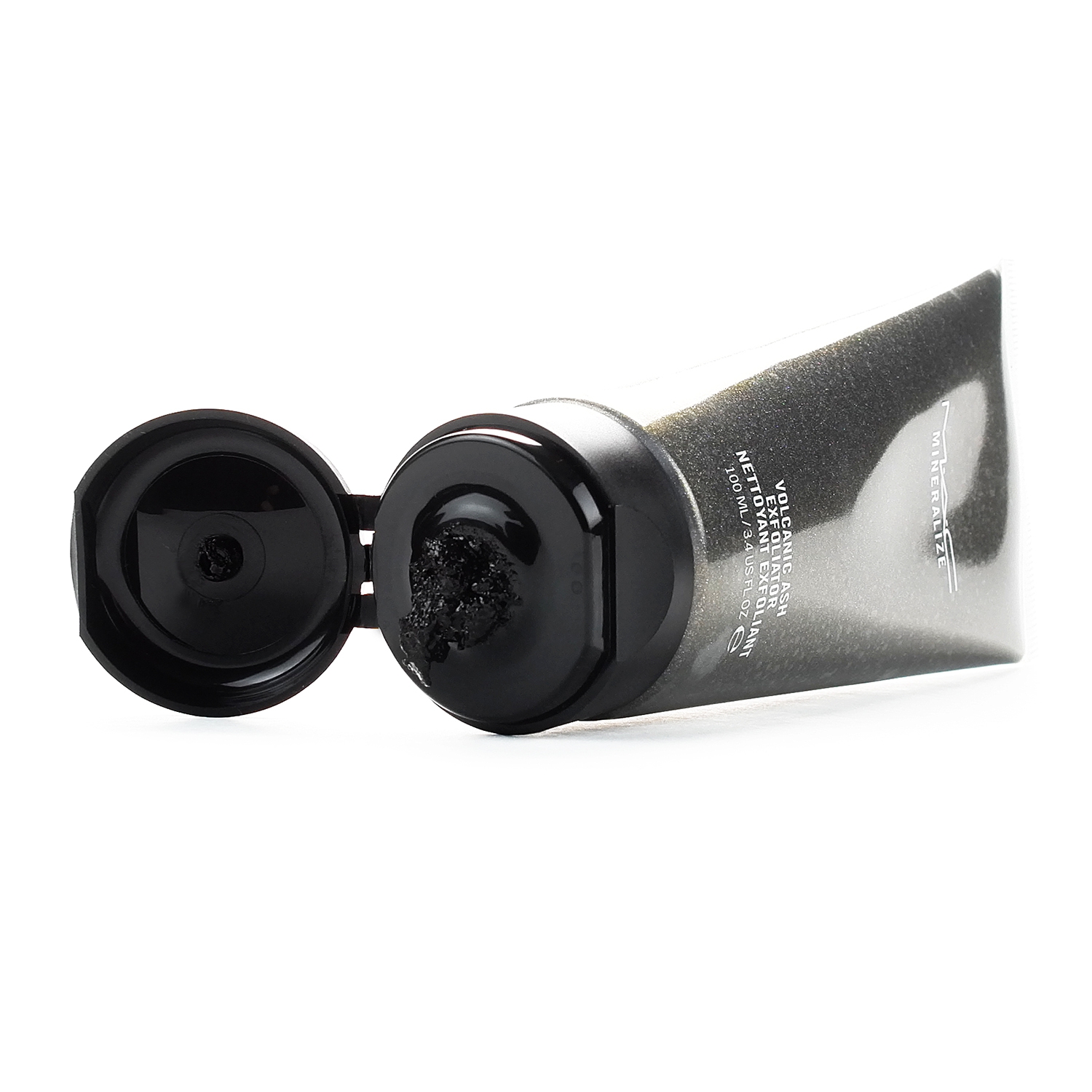 I really like the M.A.C Mineralize Volcanic Ash Exfoliator. The grains are large and you can feel that the super-exfoliating treatment is removing dead skin, leaving your complexion fresh and revived. The product lathers (kinda strange), but it feels refreshing and leave your skin feeling super soft. The scent is a little off-putting, but the refreshing result makes up for the less than desirable smell.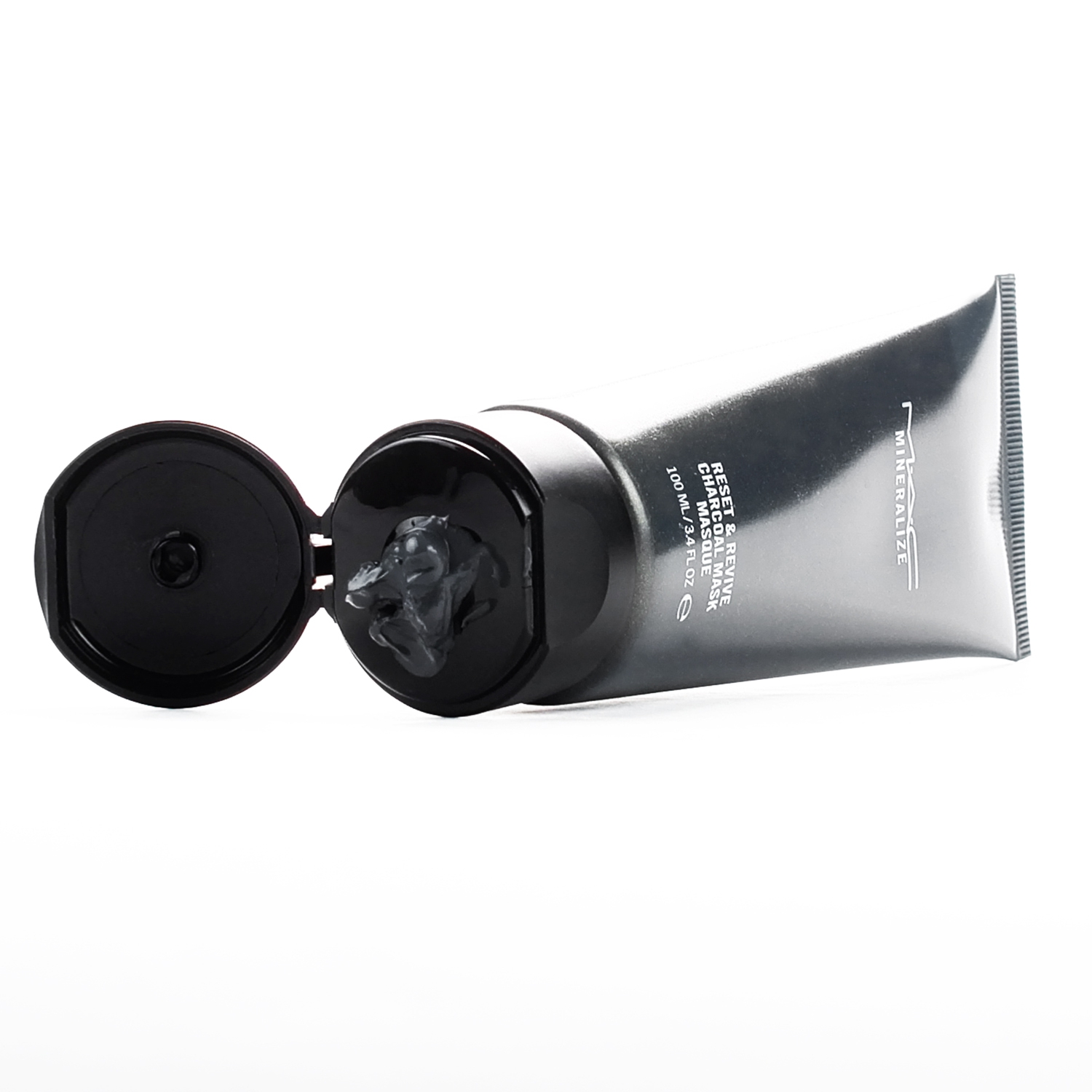 After exfoliating, I use the M.A.C Mineralize Reset & Revive Charcoal Mask. This mask reminds me of the Bobbi Brown Cosmetics Instant Detox mask. It goes on thick and dries like clay. In combination with the exfoliator and charcoal spray - this regiment is worth the time. I love the M.A.C Mineralize triple treatment - my skin looks great, refreshed and void of the previous weeks damage.
This triple-treatment is very similar to Bobbi Brown Cosmetics masks. Exfoliate, detox (with charcoal) and moisturize seem to be trend here. I do prefer the Bobbi Brown masks collection, BUT will absolutely use the M.A.C Mineralize treatments regularly for an extra facial boost. I LOVE exfoliating and charcoal infused facial masks. I promise you - these treatments make a difference.