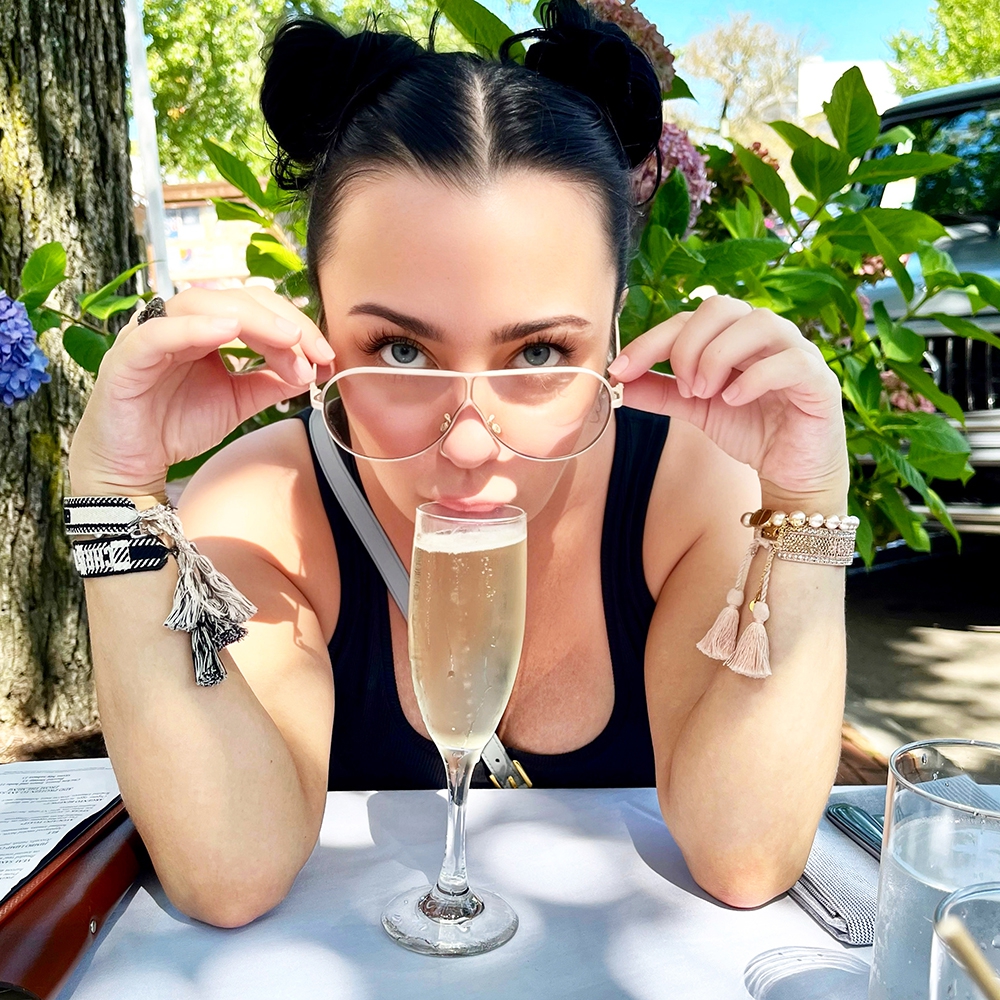 First time using the *enhance* filter - I look fabulous!
Had a great Labor Day weekend in Aquebogue, New York. It's been two weeks and all I wanna do is go back. We stayed at the Aqua by American Beech, visited Greenport and Southhampton. Here I am Havin' a bevy at Dopo Argento. This place has amazing breakfast.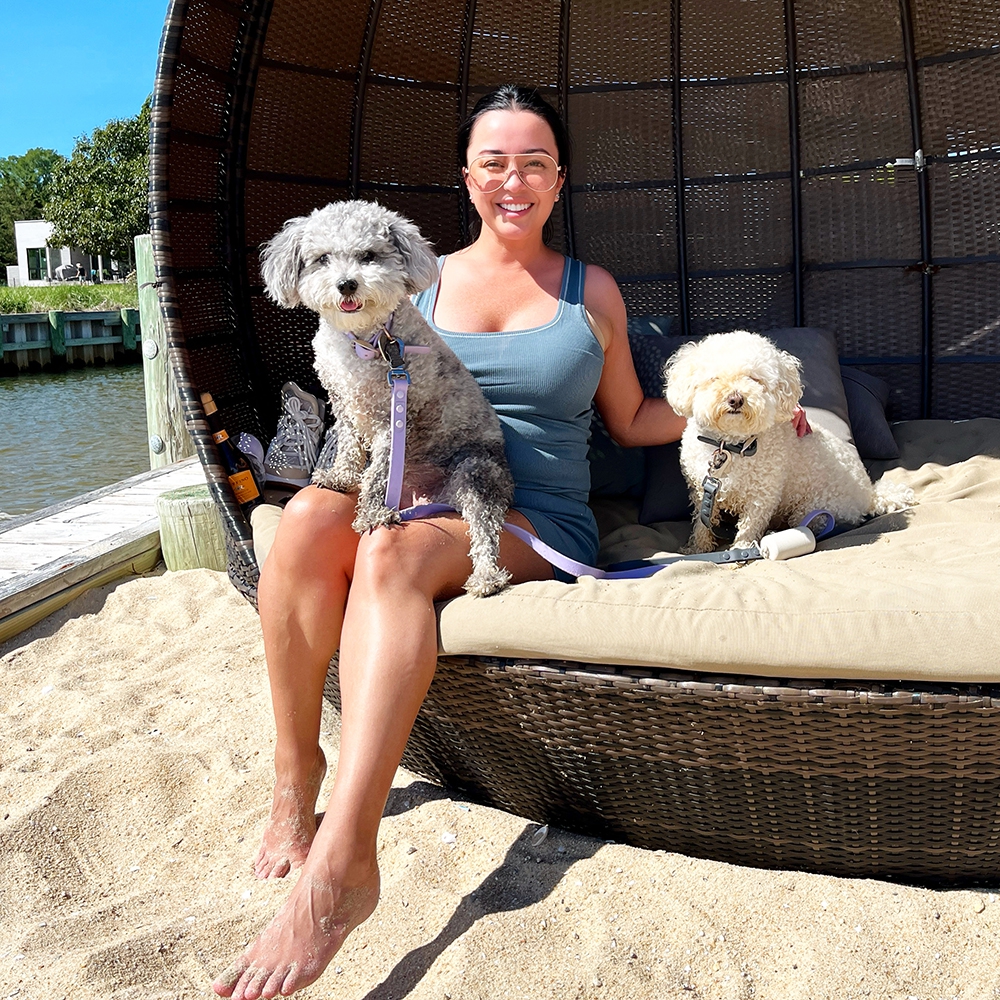 The pups LOVE the beach. I DO NOT love washing the sand off them every night! Aqua by American Beech is the perfect place to vacation with dogs. There's a little dog "duty" area and they're free to enjoy the grounds.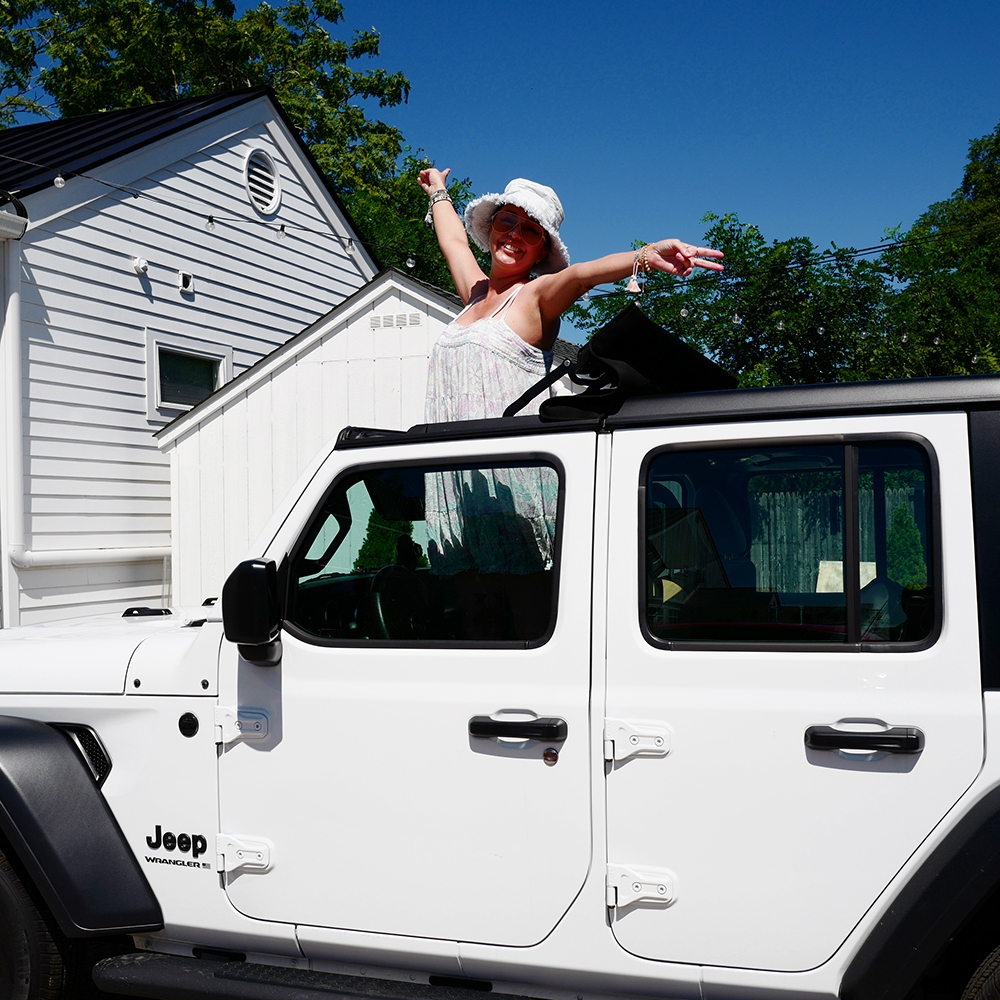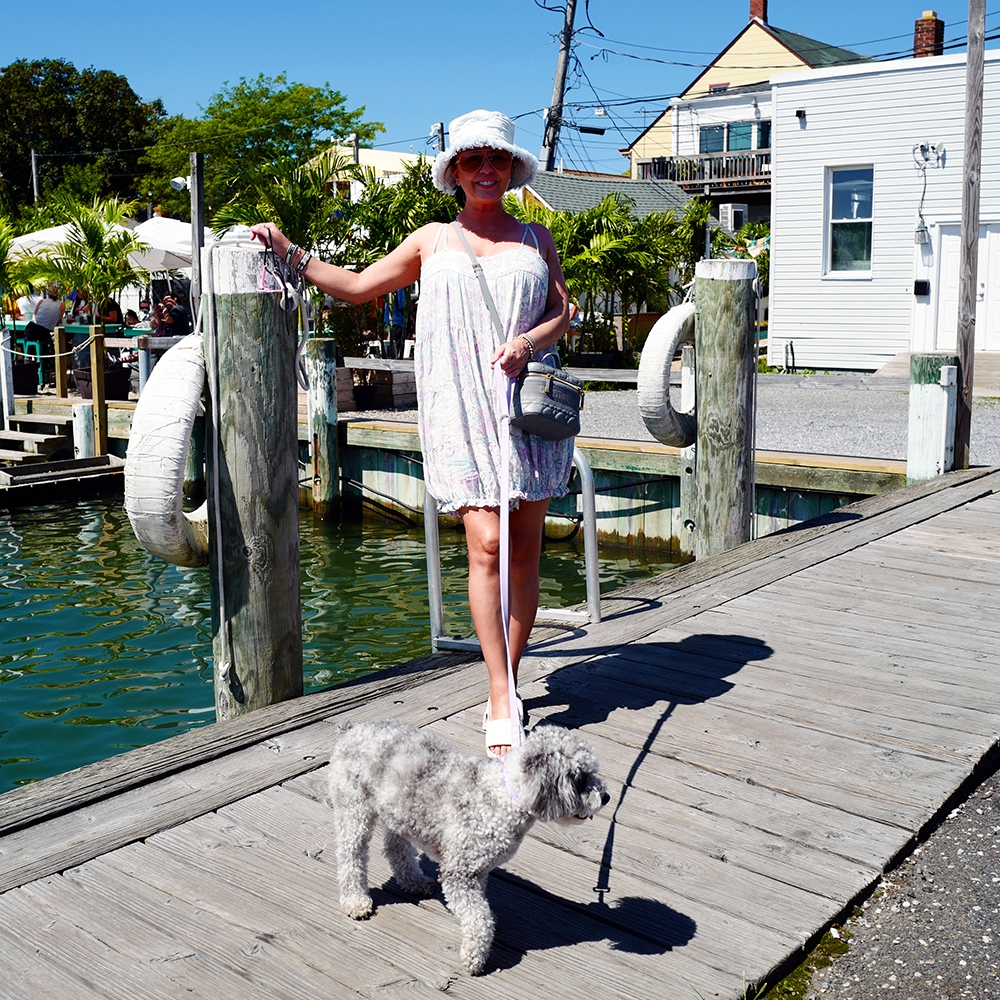 Greenport, NY is a must-see. The marina is beautiful and there's so many restaurants to choose from. We went to the pizza place at American Beech - SO YUMMY!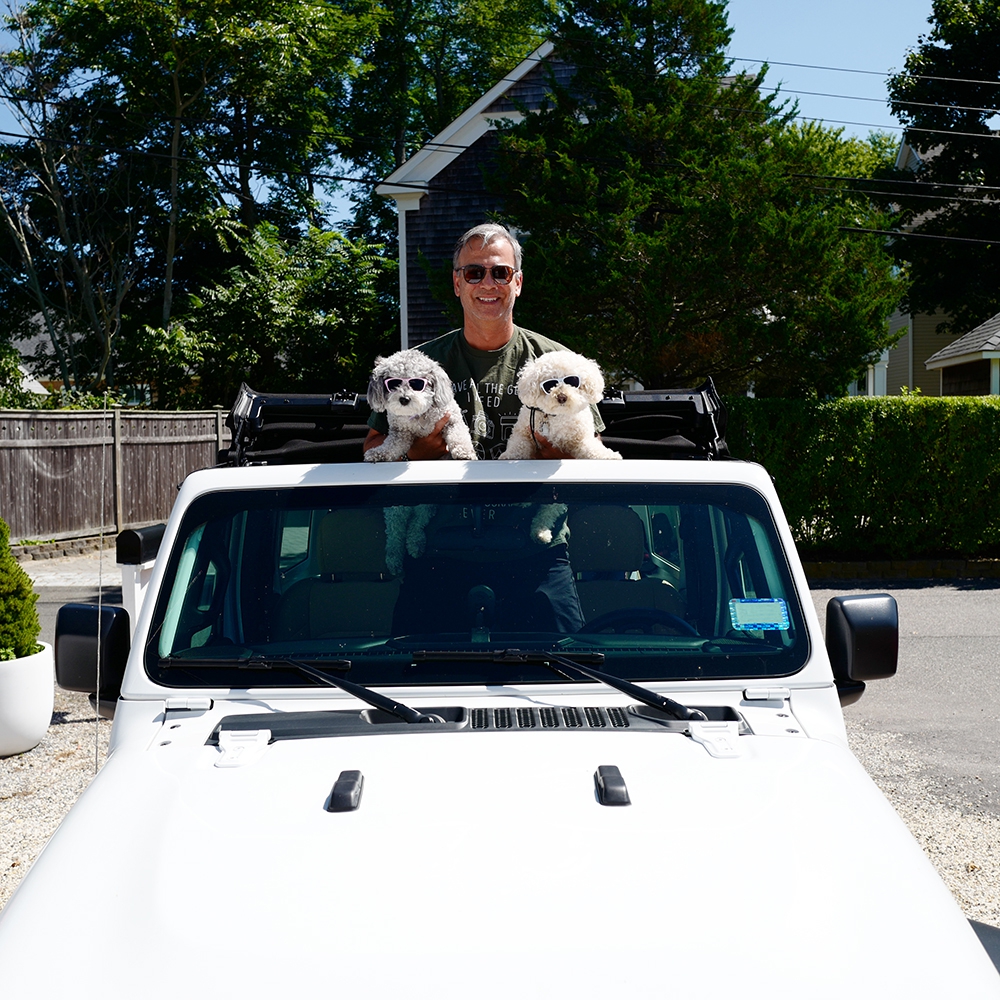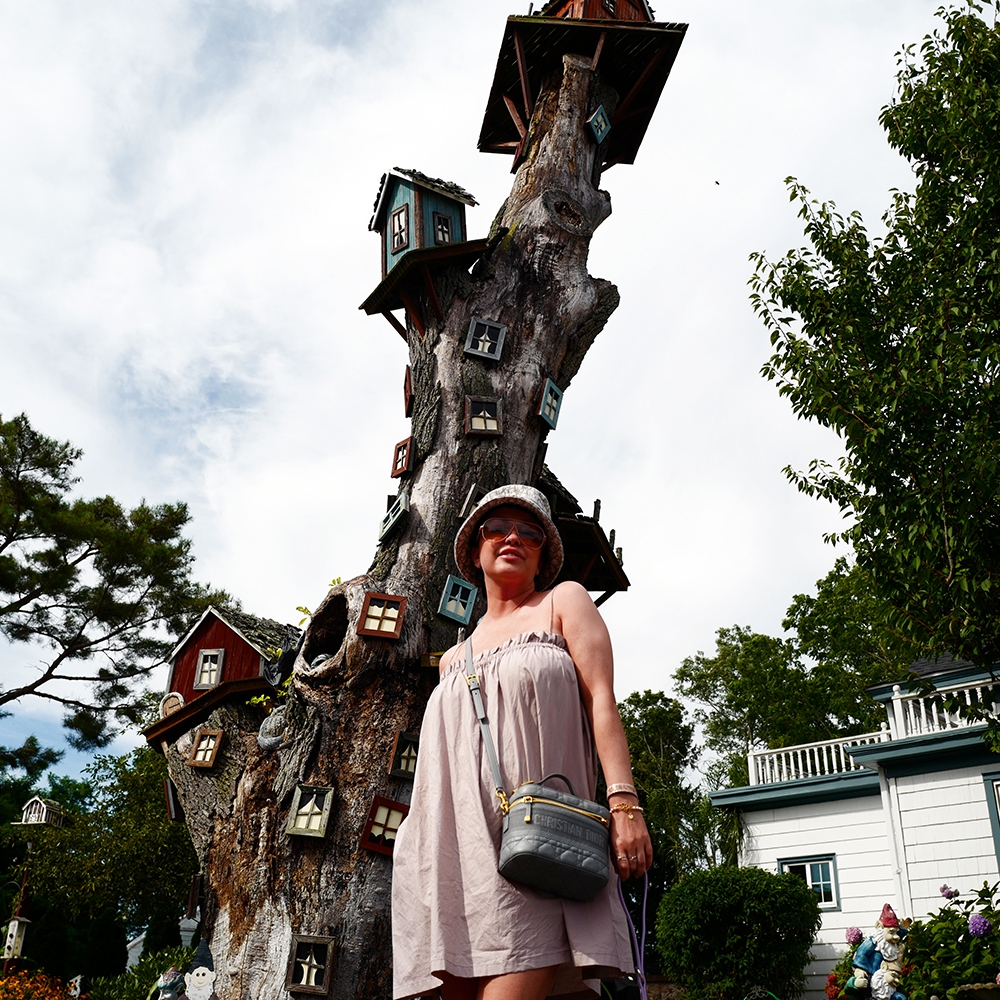 This odd tree is just one of the many strange things you see drivin' down the road. I encourage you to drive around, get lost and dine at family owned restaurants along the roadside.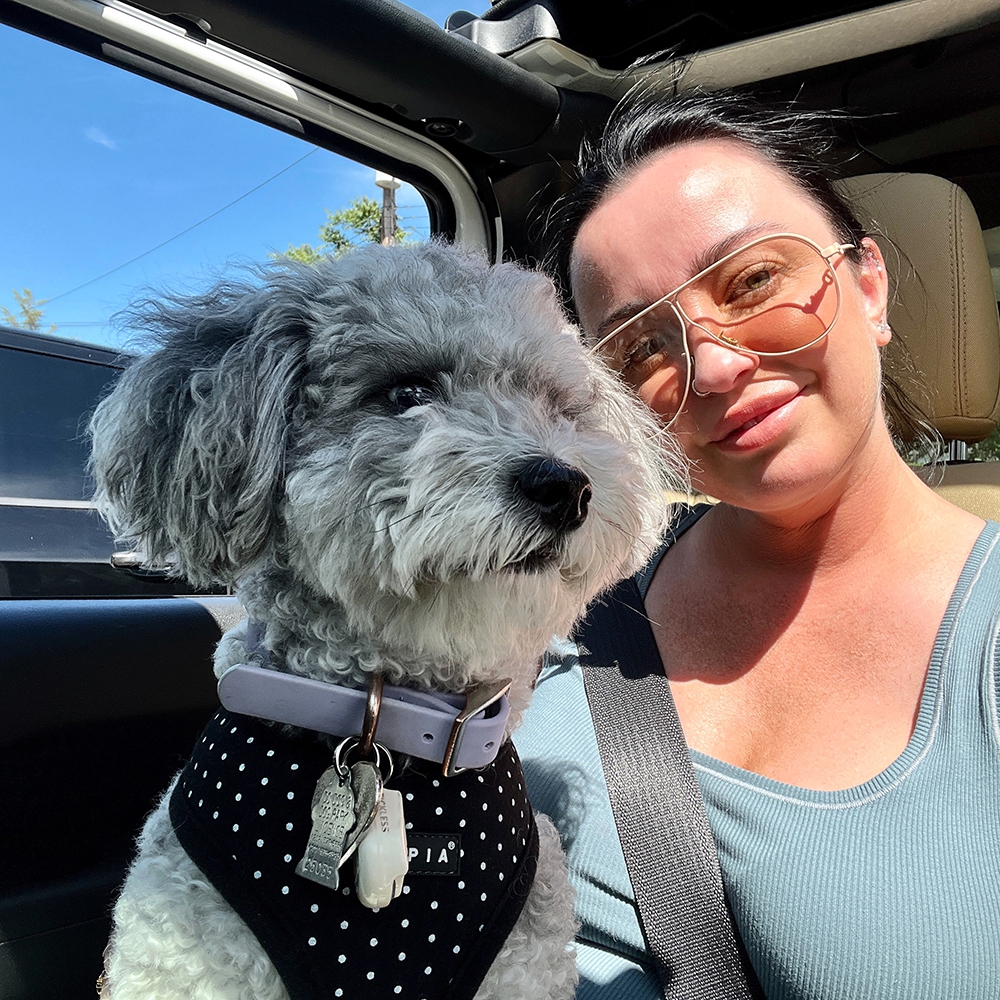 I'm wearing - SKIMS kyanite tank and shorts, Dior sunnies, bracelets and rings, Fendi x Marc Jacobs denim bucket hat and Free People floral romper, Dior oblique bucket hat and L'Academie Arcello mini dress, Dior stone grey vanity handbag AND Birkenstock Barbados slides