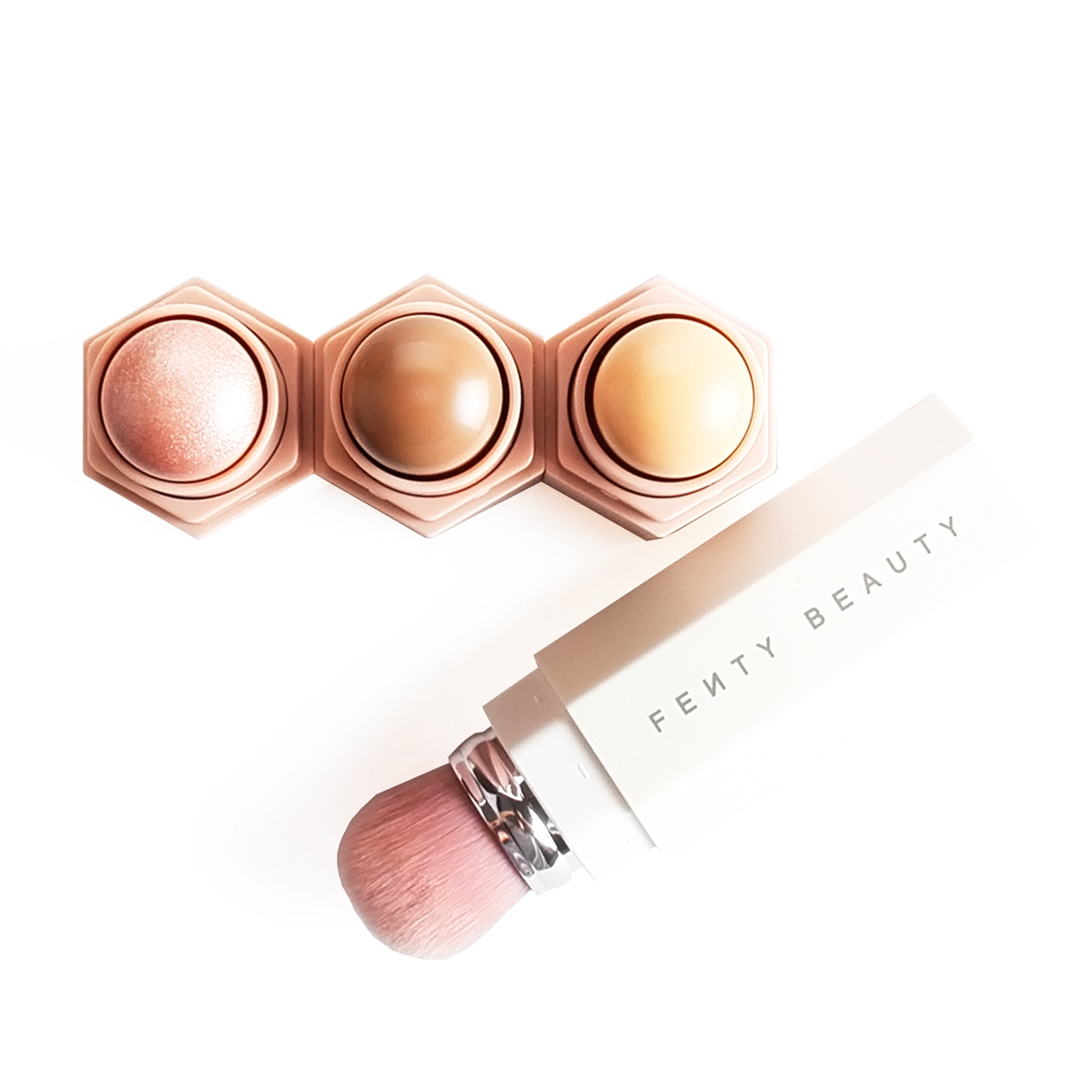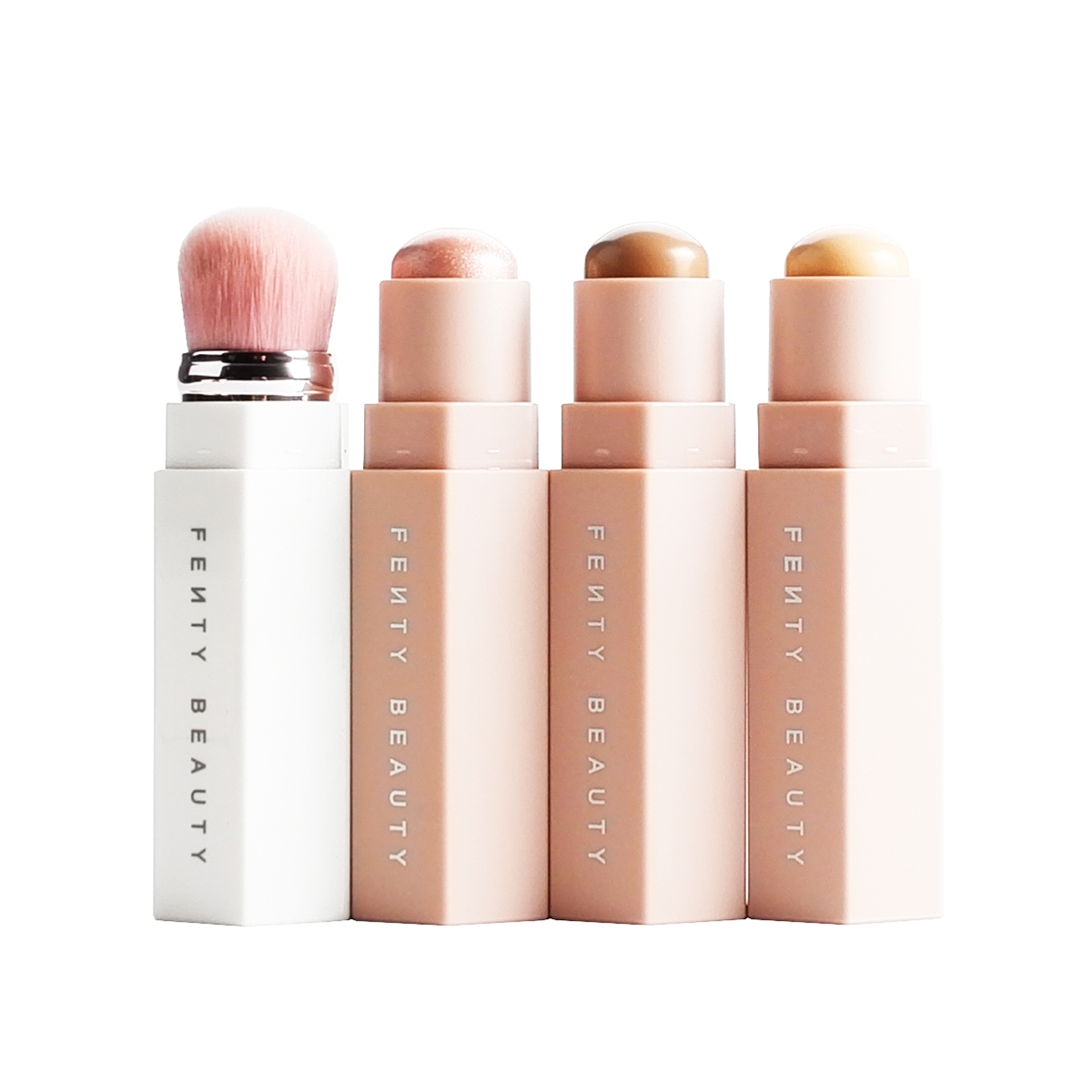 In September 2017 the much-anticipated brand, Fenty Beauty by Rhianna launched with just a few products. The famed cosmetic collection now consists of makeup in universal shades developed for hard-to-match skin tones, vibrant lipsticks, lipgloss and a few cosmetic tools to help you conceal, contour, highlight, blot and blend. I'm super excited about this one!
Imma start with the packaging. The pre-bundled sets are magnetized - LOVE this! The hexagon shaped tubes are larger than the average lipstick tube, but still considered compact and the magnetic feature is super convenient. The earthy, rose-tone shades, pink brush bristles and white packaging are exactly what I'm attracted to. It kinda reminds me of the KKW packaging! Hmm.. Maybe everyone's in a skin-tone, neutral kinda mood?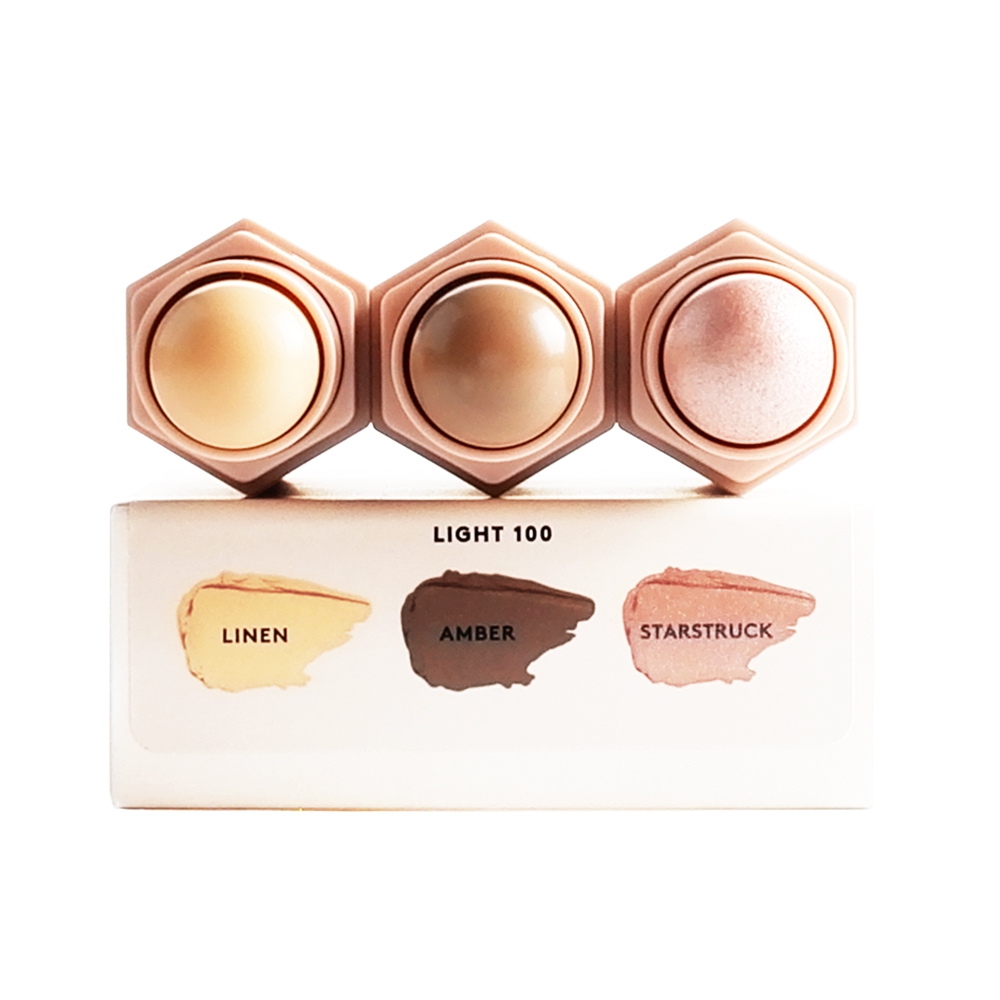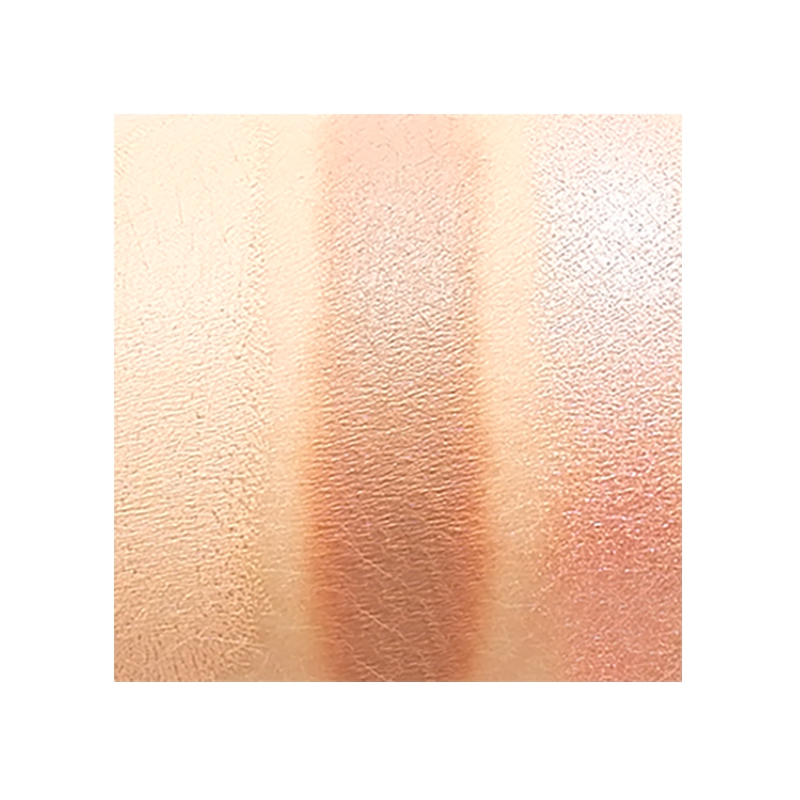 The thoughtfully curated Match Stix Trio sets include two Match Stix MATTE Skinsticks (conceal and contour) and one Match Stix SHIMMER Skinstick (highlight). There are four sets - light, medium, tan and deep.
I purchased the Match Stix Trio in light 100. The linen concealer, amber contour and starstruck highlighter are perfect on my pale, olive skin-tone.
The cream-to-powder formula is creamy, lightweight and blends nicely. I always highlight, but contouring seems like too much work. The shades in this trio work really well together and make the 'conceal, contour and highlight' process easy. This magnetized trio has landed a permanent spot in my travel cosmetic bag.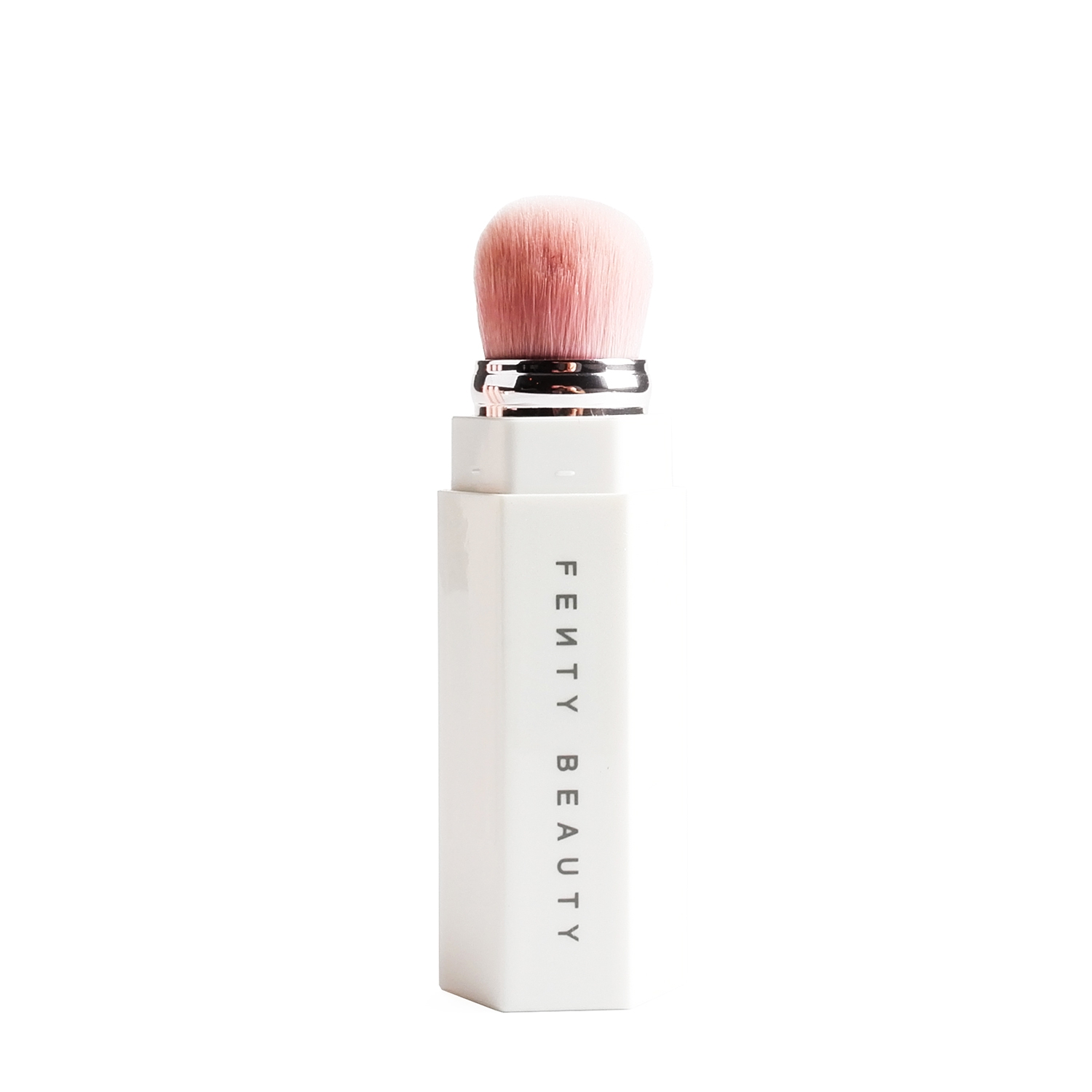 Of course, I purchased the Fenty Beauty by Rhianna Portable Contour and Concealer Brush 150 to go along with my Match Stix Trio. The magnetic and retractable contour and concealer brush attach to the Match Stix - this is genius. The synthetic bristles are super soft AND PINK! The brush is dense and blends the cream-to-powder Match Stix nicely. I prefer to use my beautyblender® to blend at home, but for on-the-go makeup application and touch-ups, this brush is perfect.