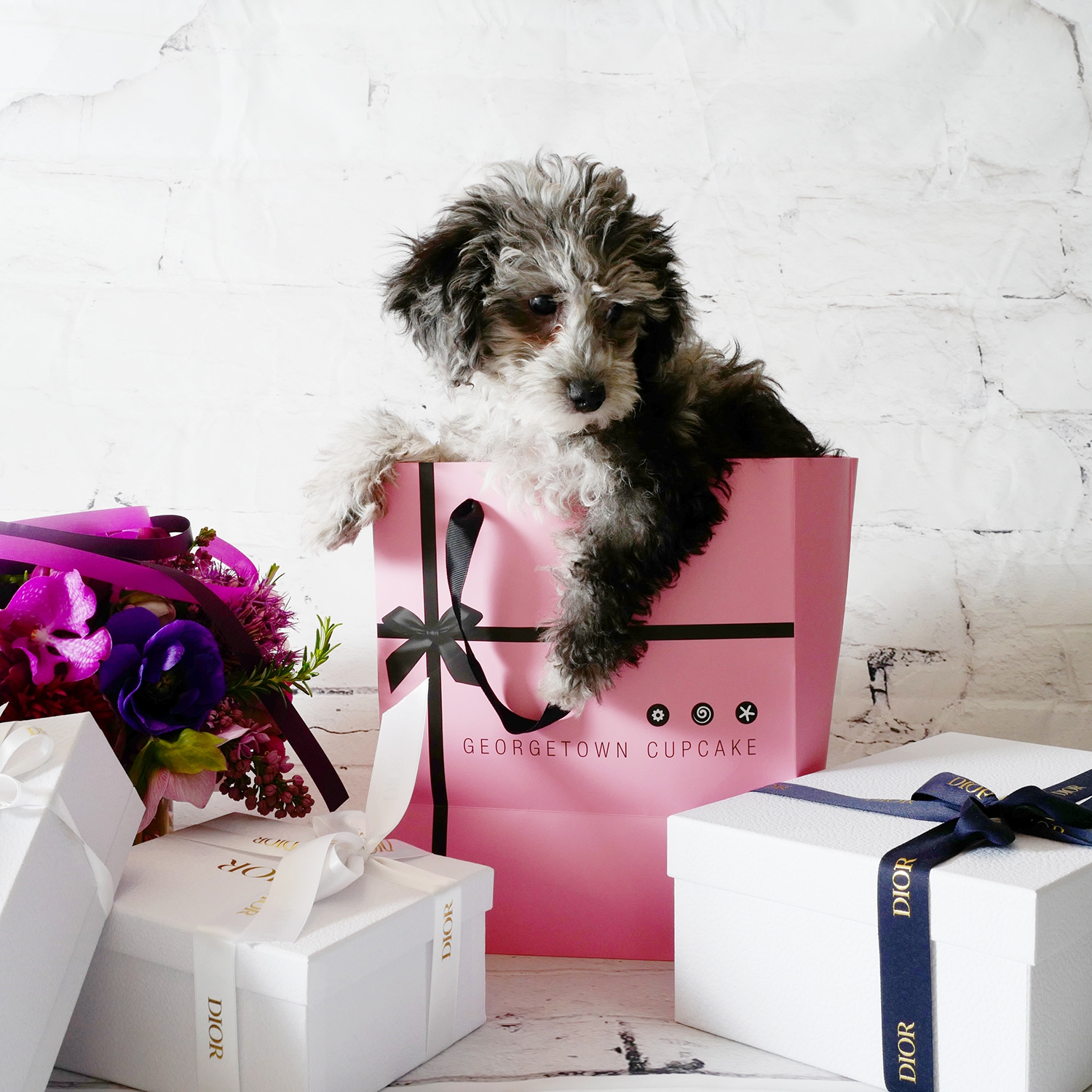 Meet my new fur baby, Grey. She's a handful and growing so fast. We're celebrating my birthday and managed to capture a few picks of this antsy little one. She lasted five seconds in the Georgetown Cupcake bag - We need to work on her model skills!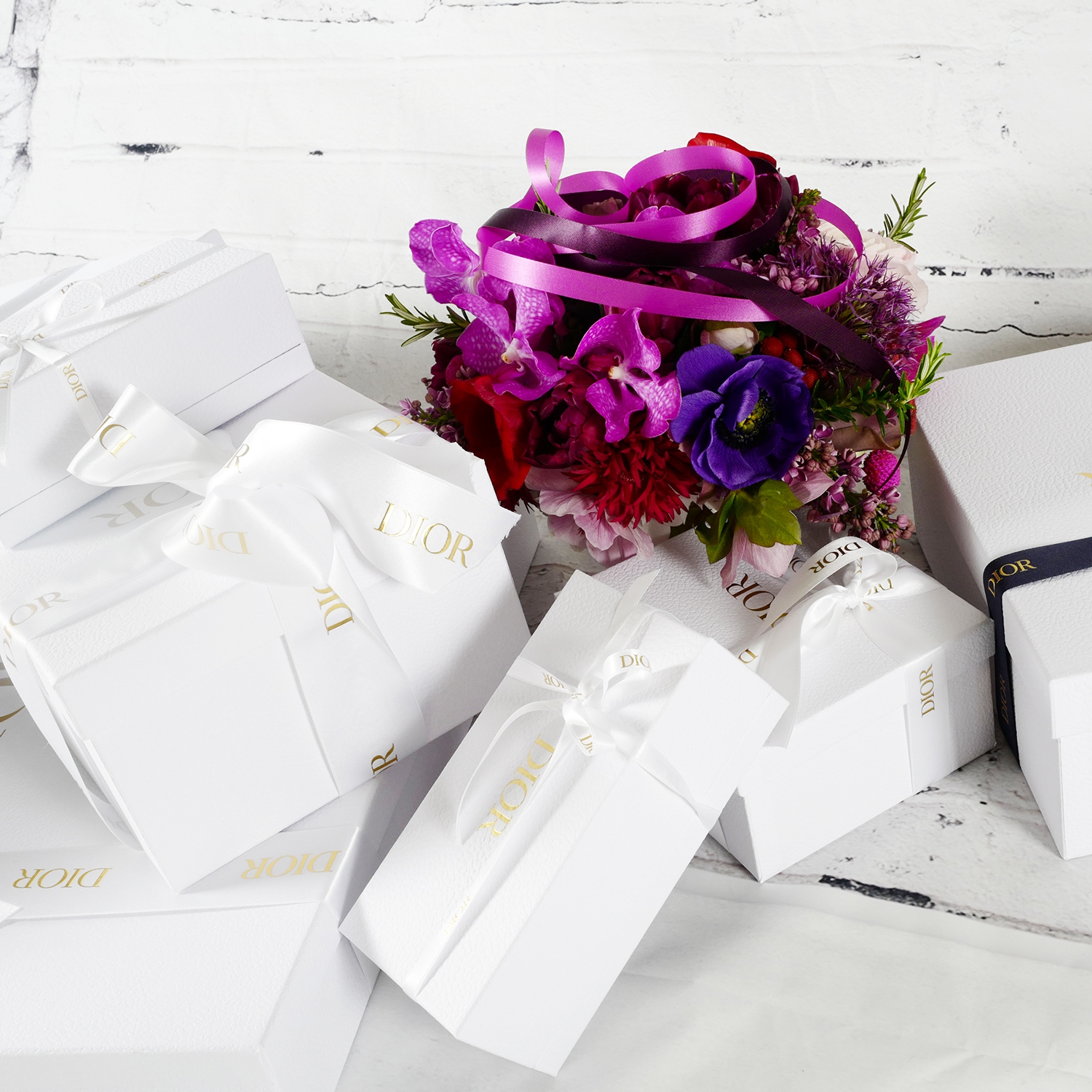 Thank you Dior Washington, DC for the beautiful flowers. If you follow me, you know I'm obsessed with Dior. Visiting Dior DC is most of my major excitement during these troubled times. Everyone at the store is super friendly and they make you feel special. Especially my Dior girl Marika. LOVE her!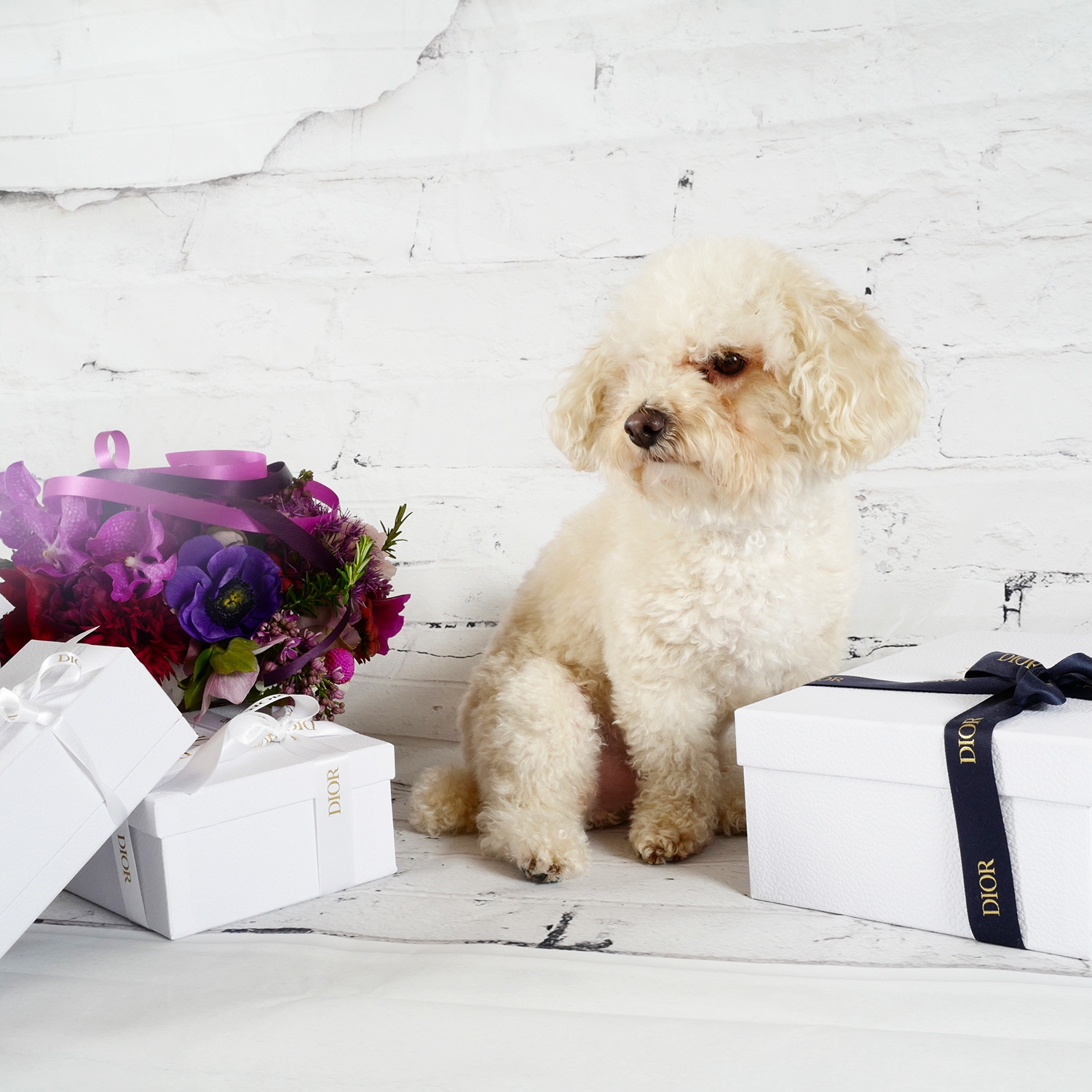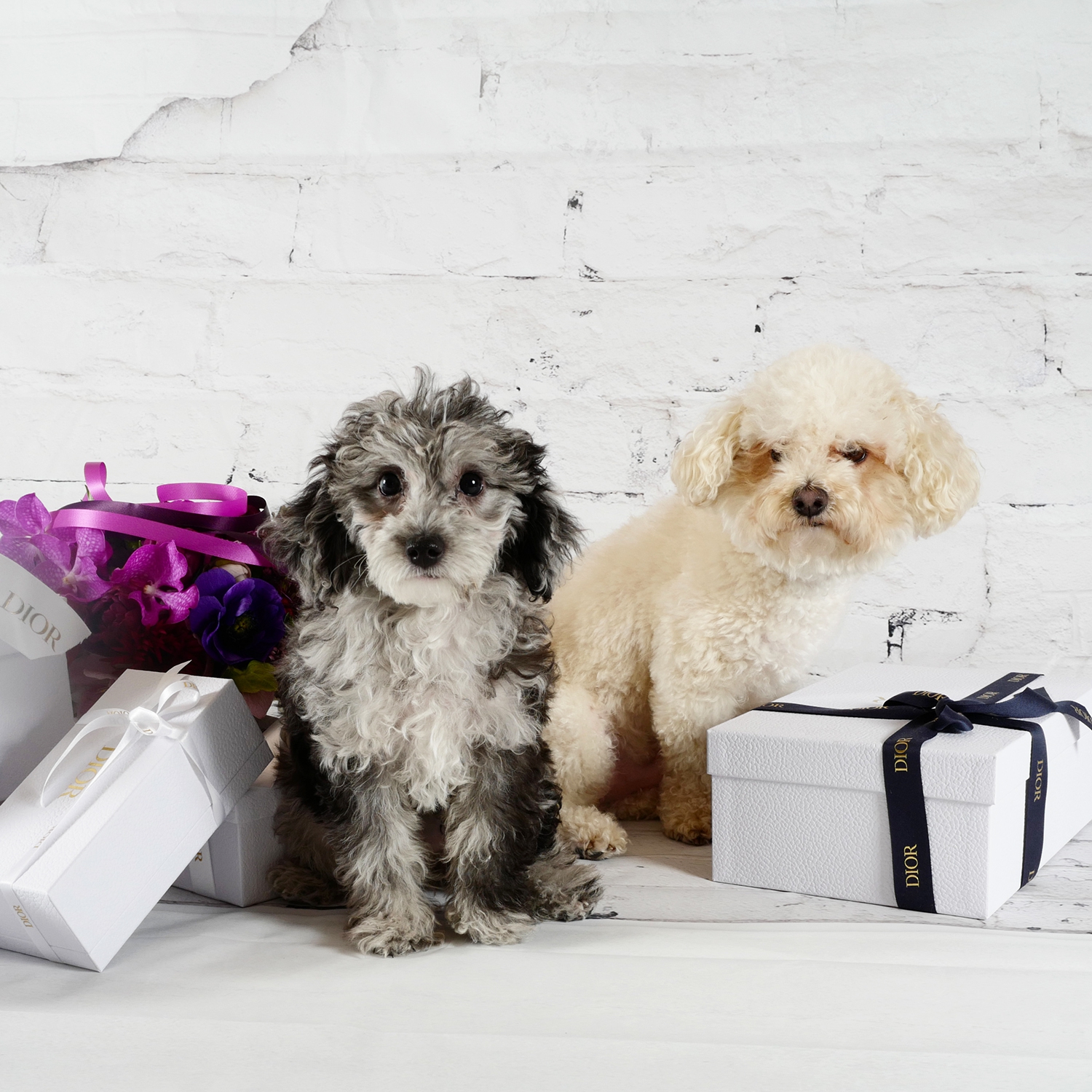 Teddy is a little dog model. He poses and breaks out the blue steel look on command. Such a cutie. If it looks like Teddy is growling at his annoying little sister here - he is! Teddy is not impressed with the new overly excited fur baby.
Thank you husbano for the perfect at-home birthday celebration (of two). It was a Dior birthday with the famed Georgetown cupcakes and bubbly.