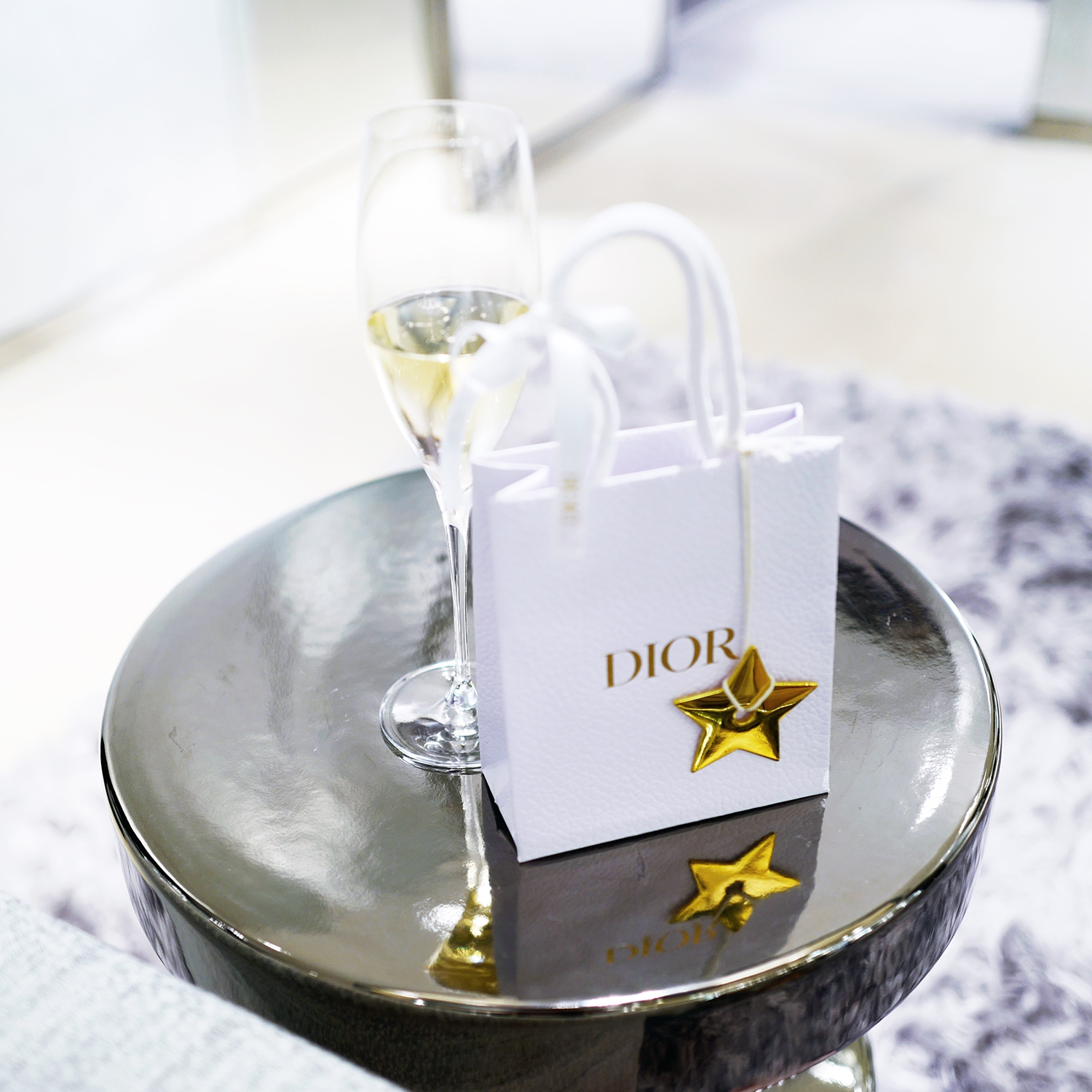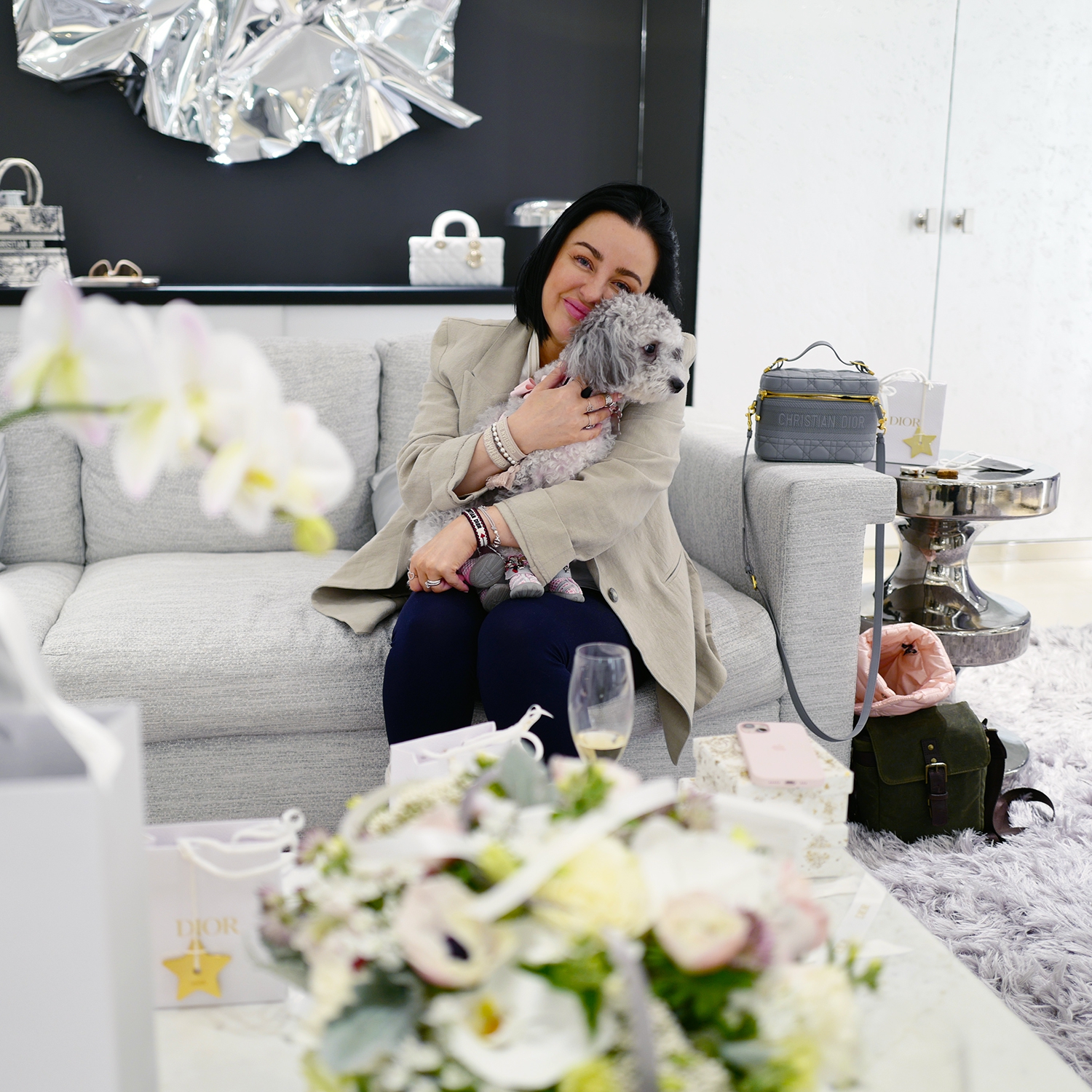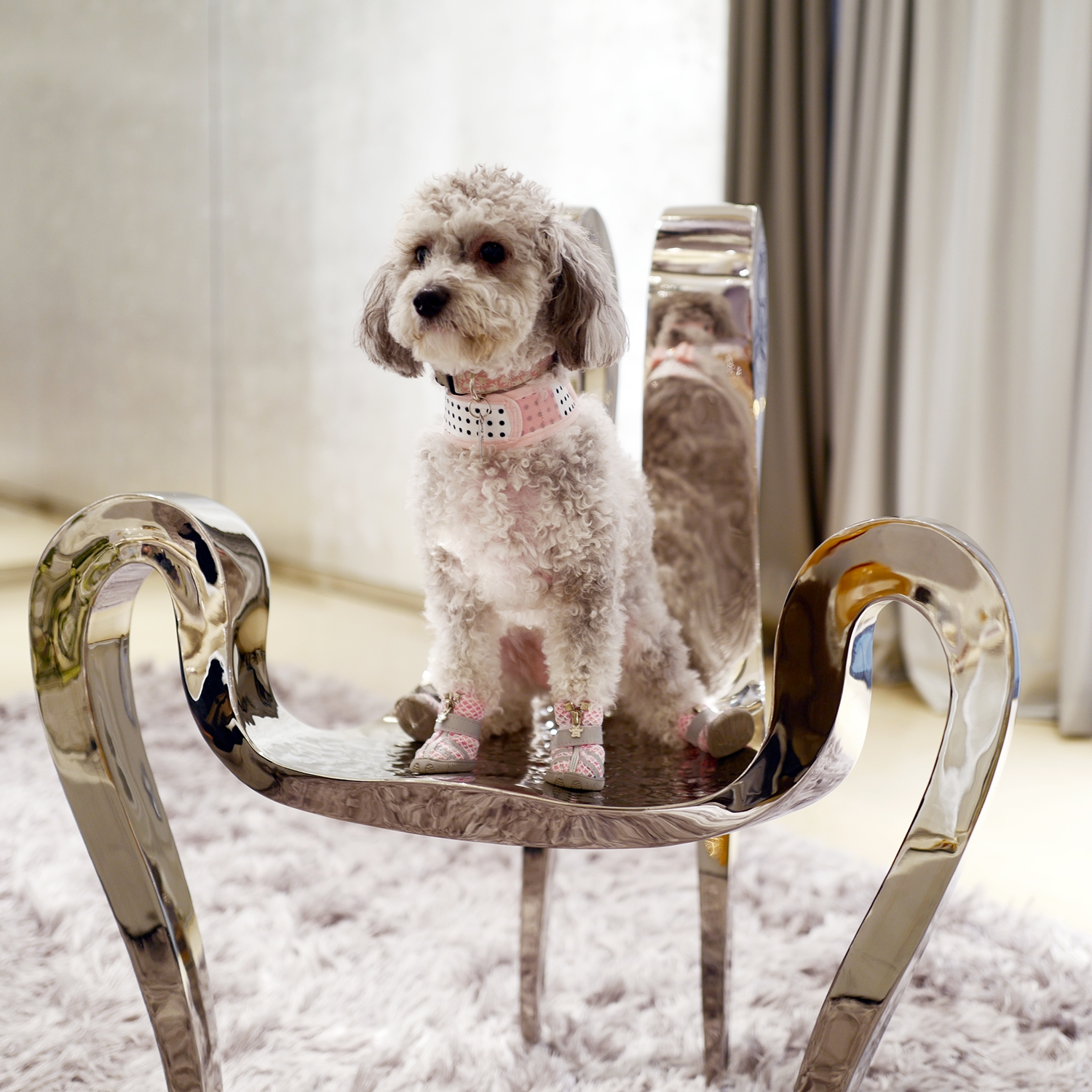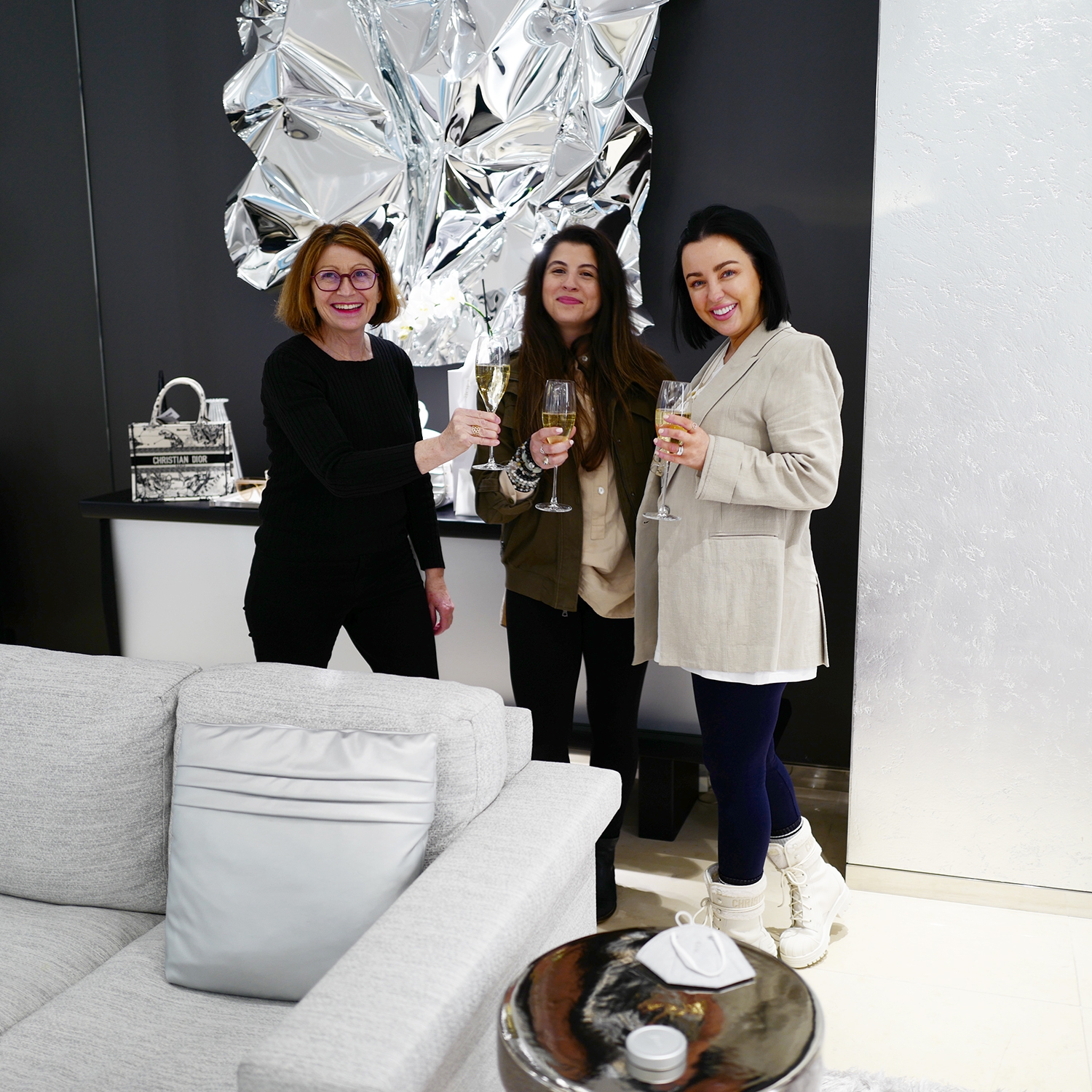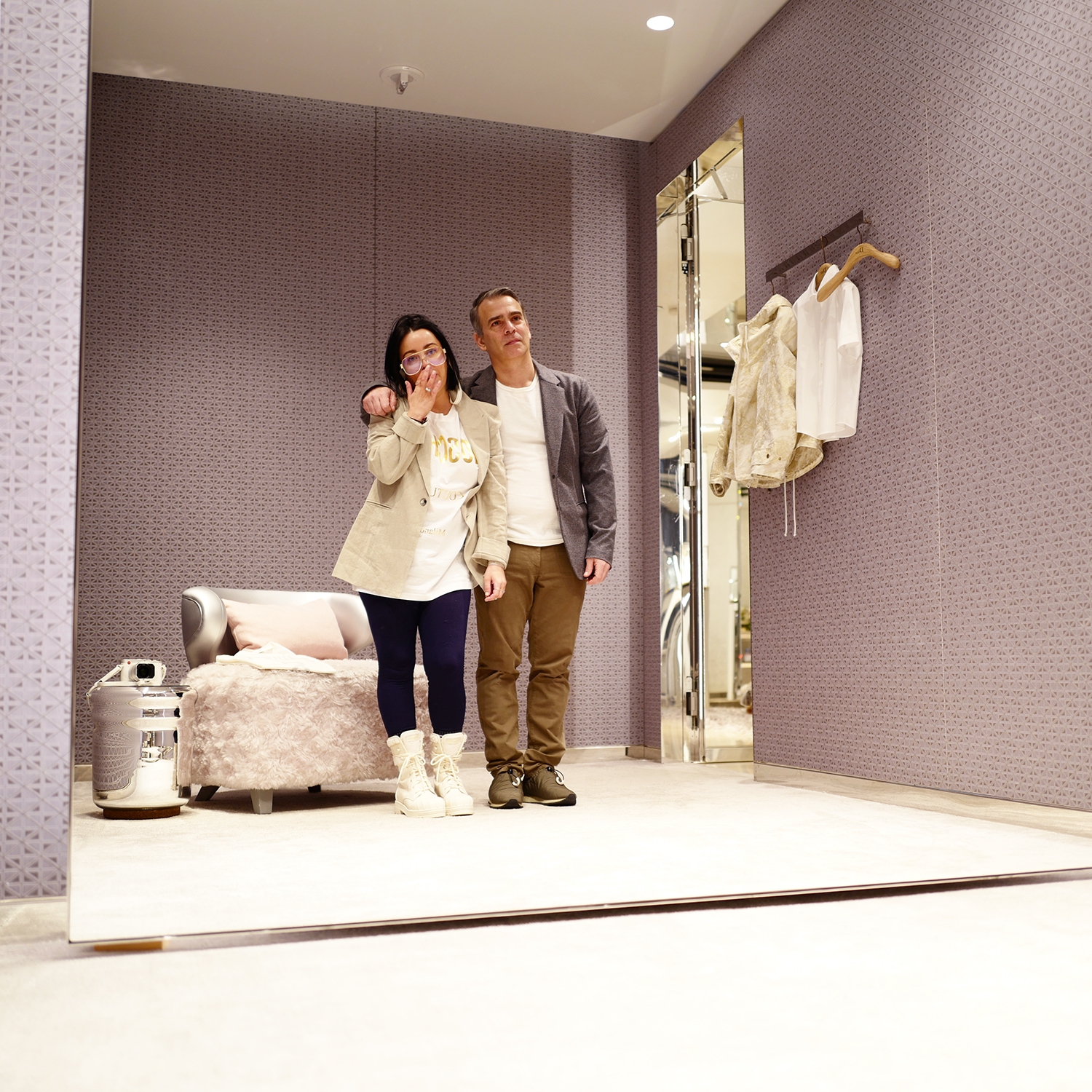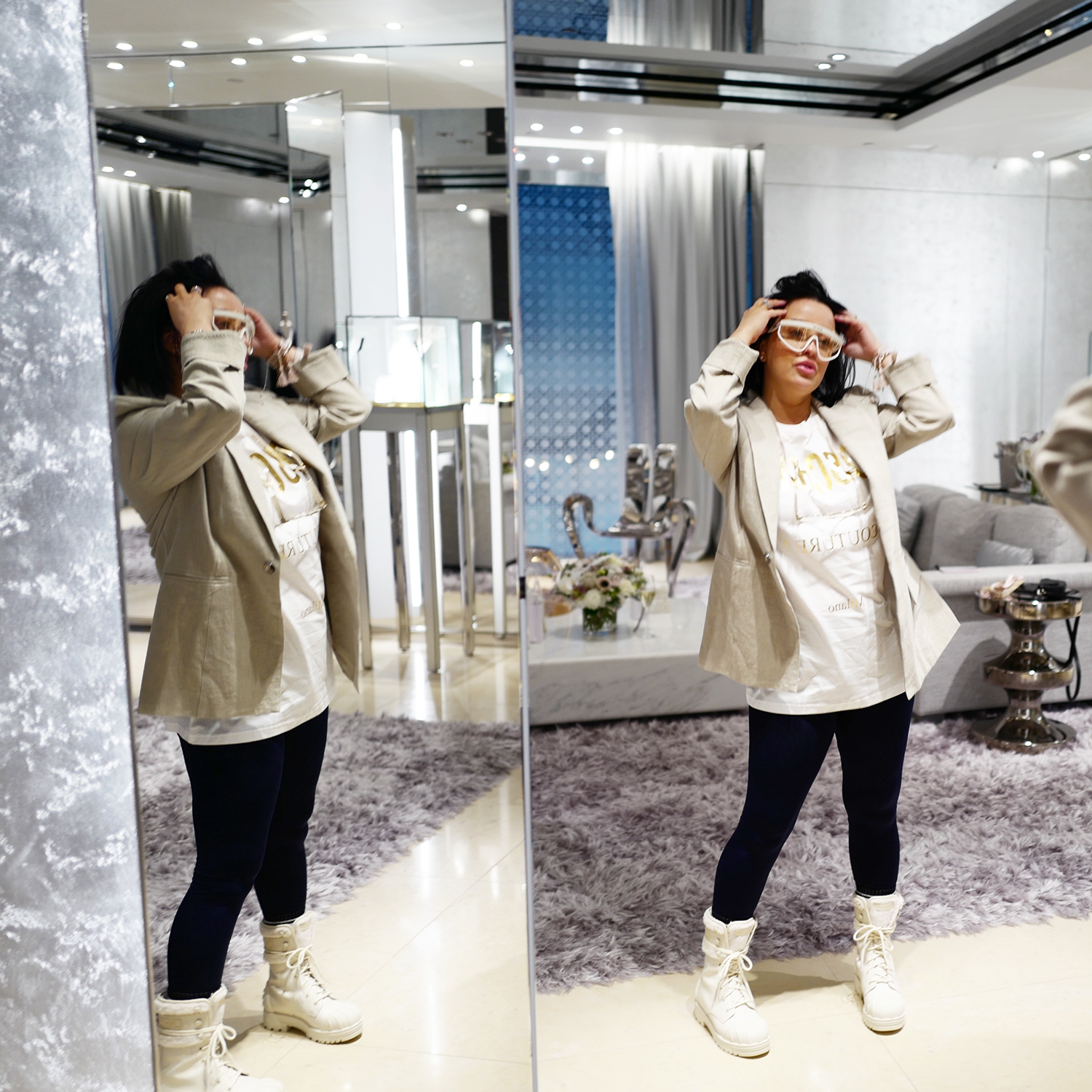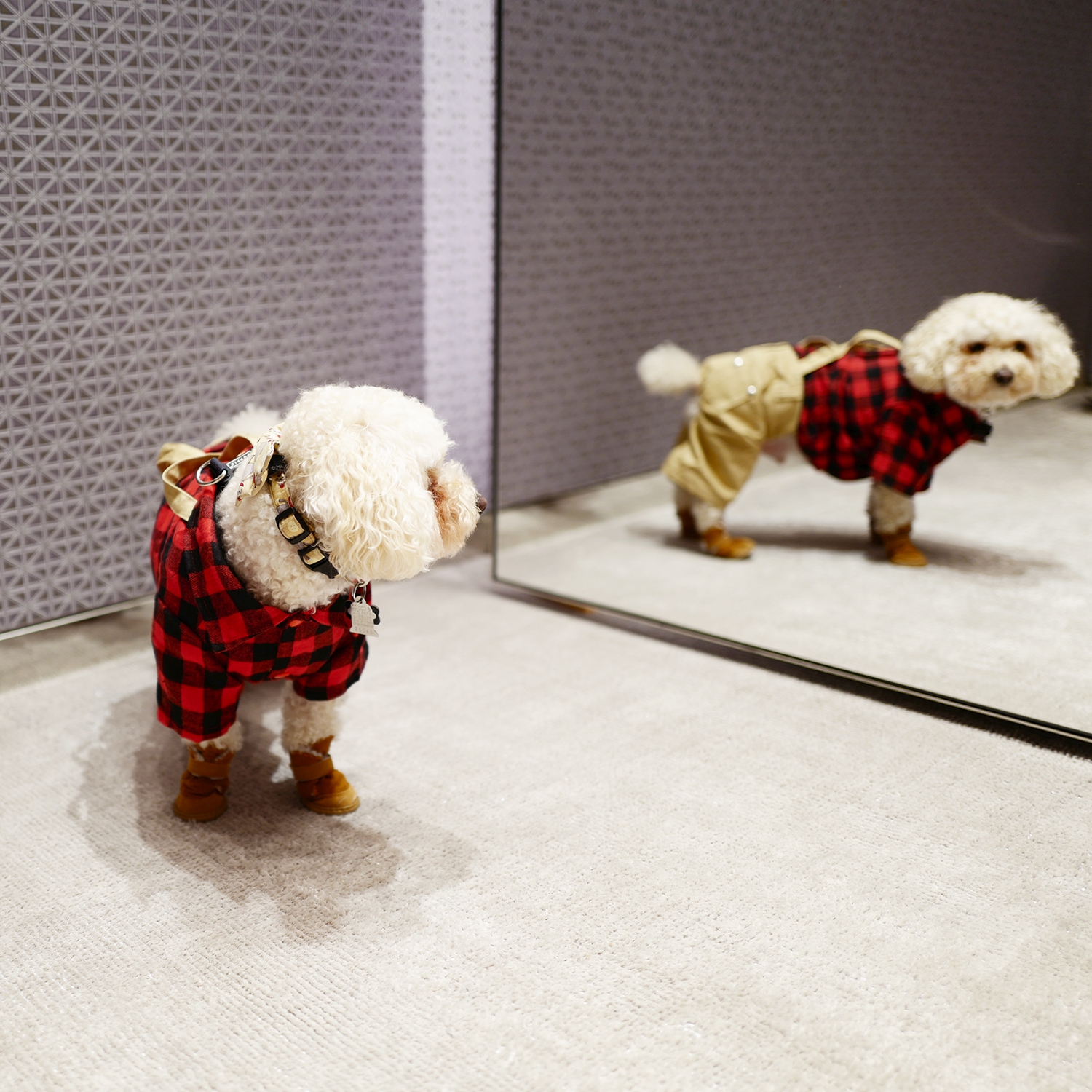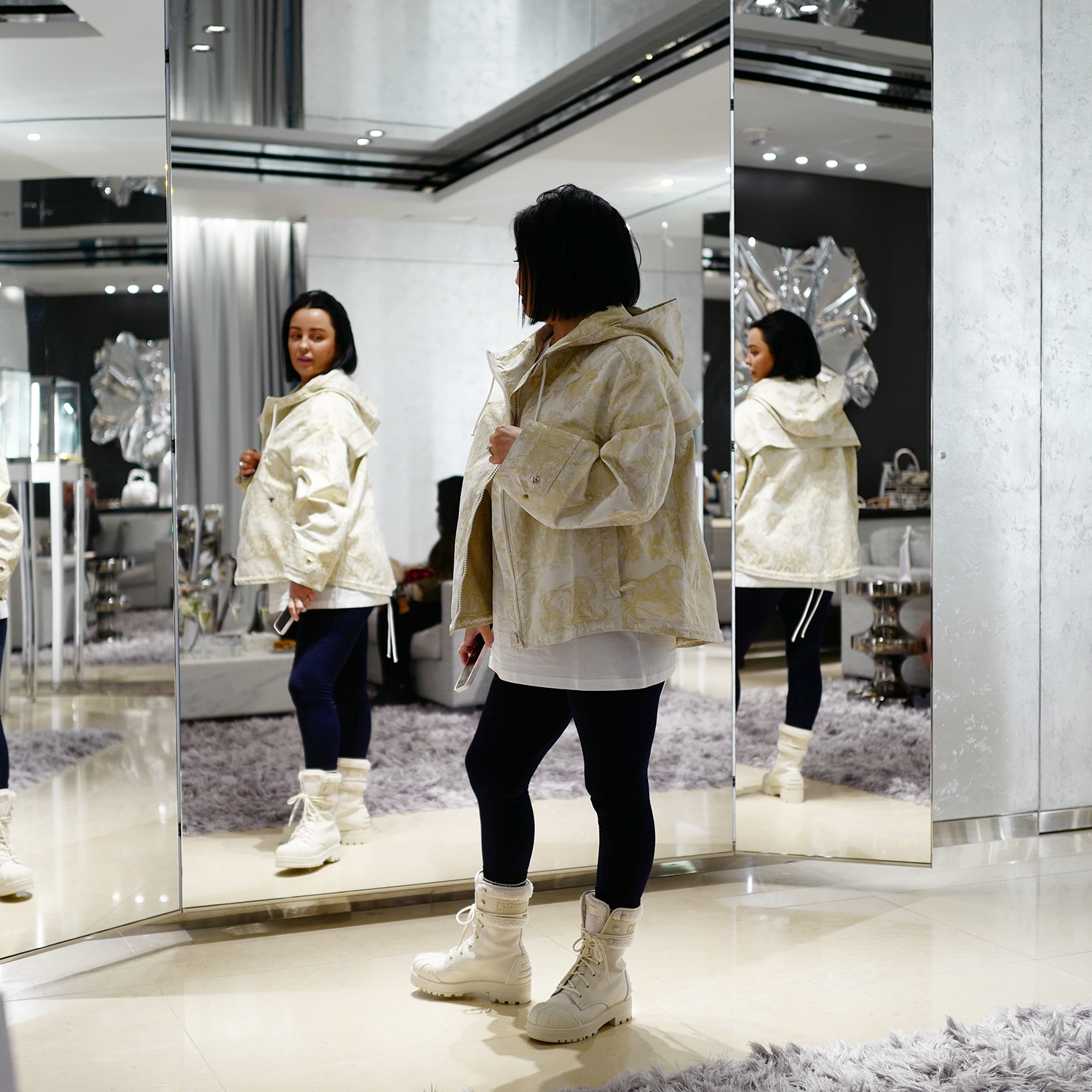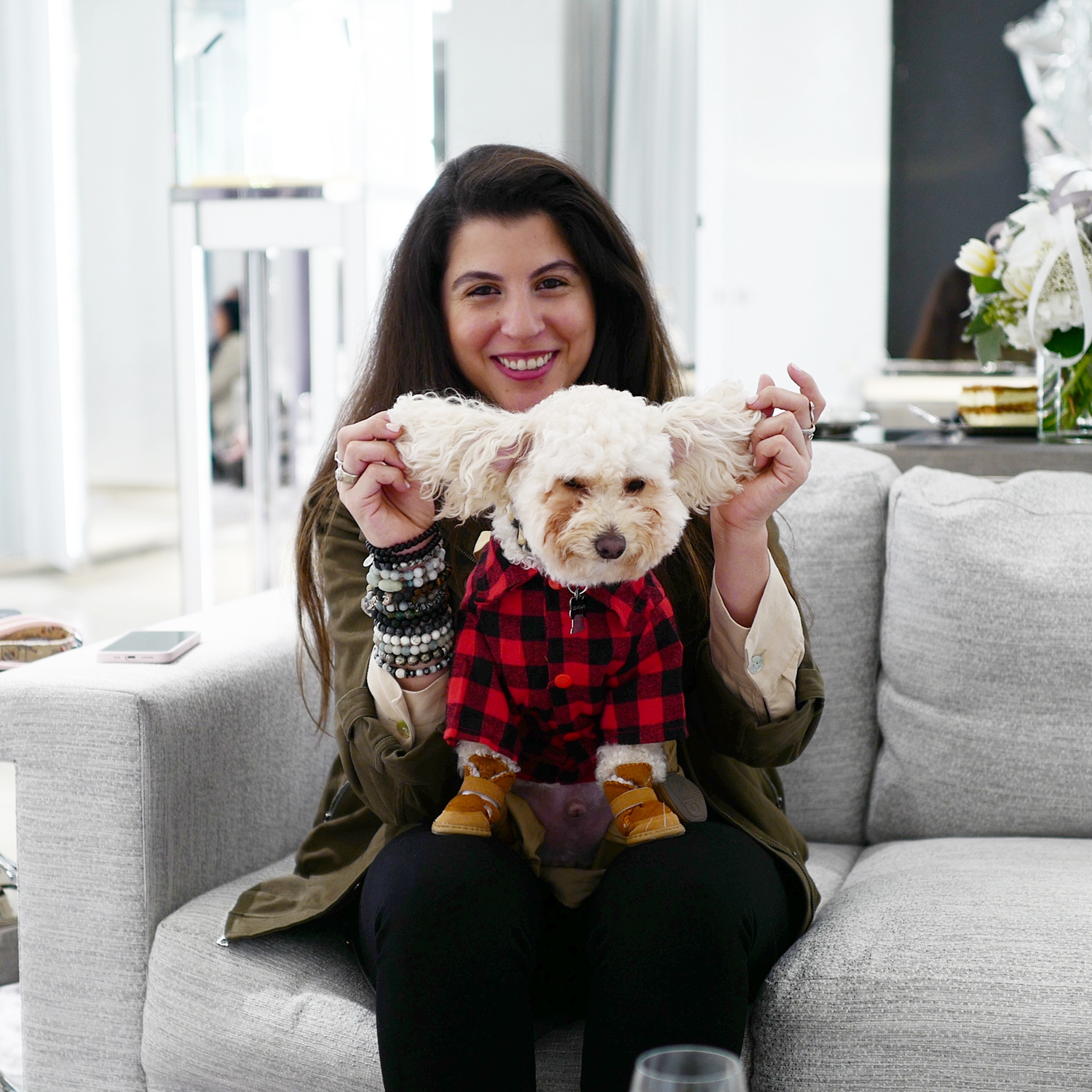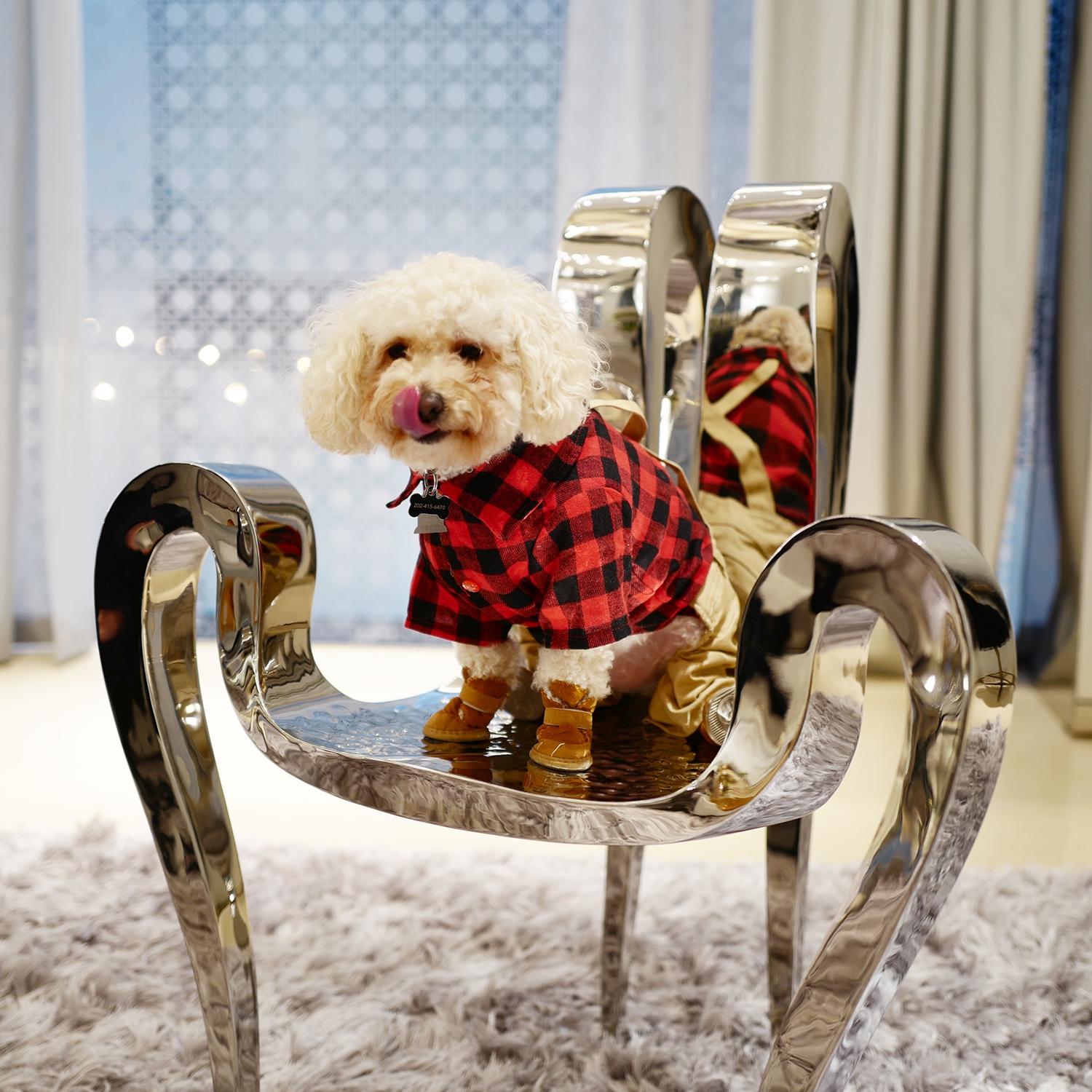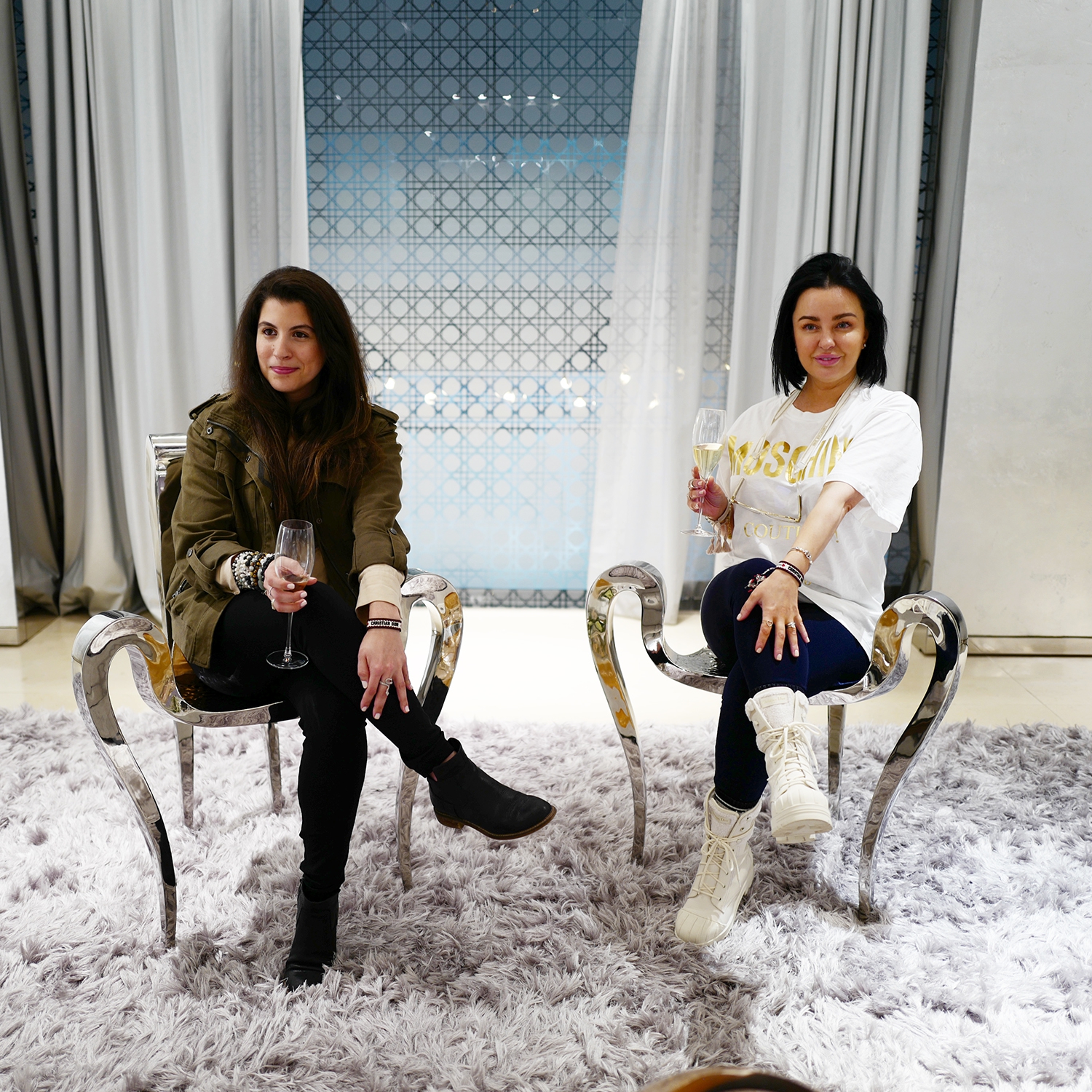 I can't think of a better way to celebrate my birthday than Champagne, Ladurée Millefeuille dessert and a "little" shopping at Dior. If you follow my blog and socials, you know I'm obsessed with Dior.
I don't know who had more fun - Me or Grey. She wore a jeweled harness with black polka dots and pink trim, along with pink booties. She is the belle of the ball. Grey was running around the party, tryna snag some champagne and when no-one was looking may have taken a few bites of dessert!
Whose more obsessed with mirrors - Me OR Teddy? He loves looking at himself in the mirror. Teddy is donning a Yellowstone inspired outfit with a plaid shirt, overalls and boots. He won best look.
A small soirée at Dior is a dream come true. AND, I don't mind the private shopping experience either! AND my bestie Dari visited from Miami to celebrate my birthday. YAY! After Dior we had Five Guys burgers and fries - SO yummy!
Thank you Dior DC and Marika for hosting this lovely gathering for my birthday. This was a very special moment for me - Turning 42 ain't so bad after all - I know, you thought I was 30'ish' (wink)!