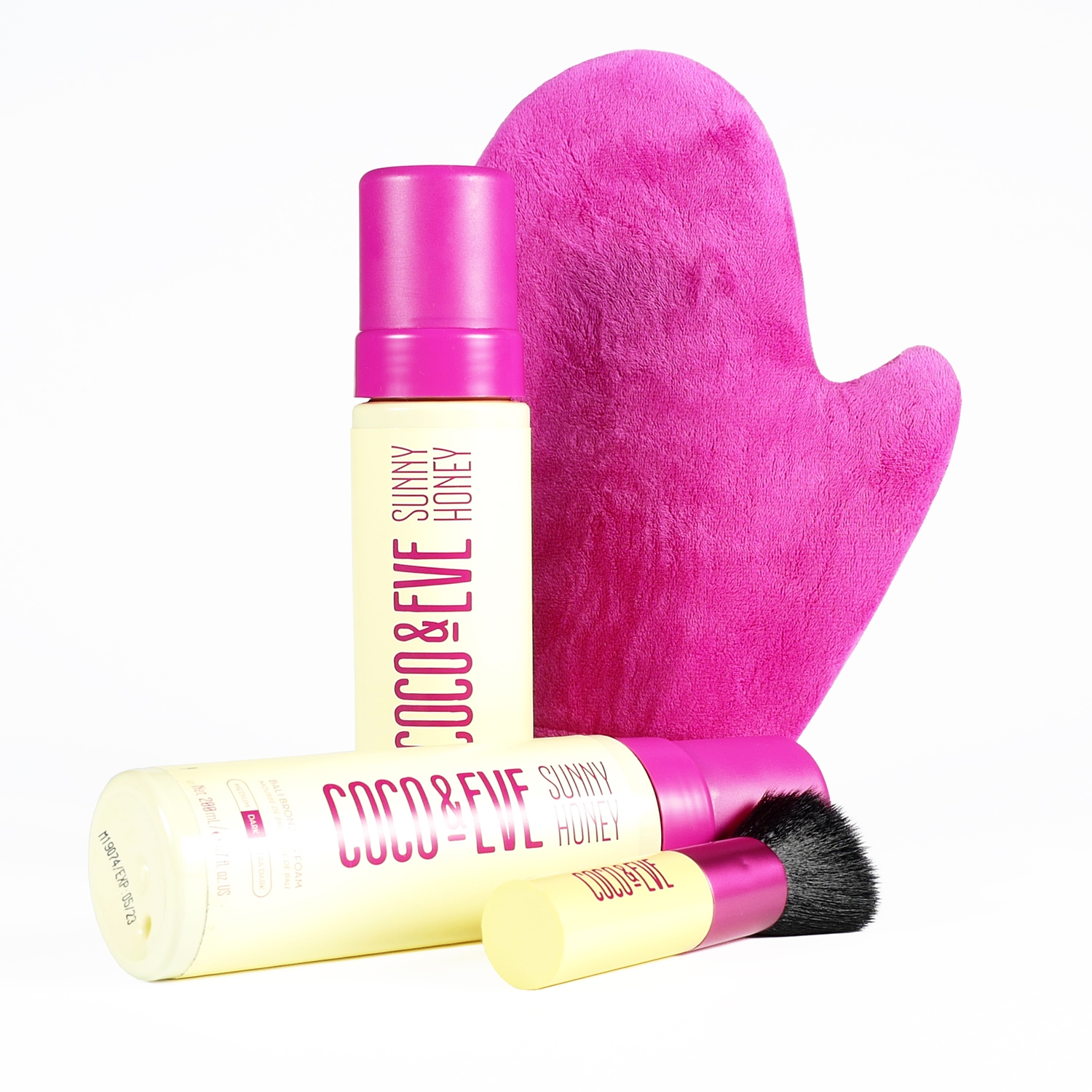 I have been promoting Coco & Eve to my friends and family for a few months now. AND, the response is usually - self tanner makes me look orange, self tanner smells bad.. NOT THIS FORMULA!
I am beyond impressed with the the Coco & Eve Sunny Honey Bali Bronzing Foam (say that ten times). It goes on nicely and the mango and guava scent is pleasant - Not your average self tanner aroma AND the results are WOW!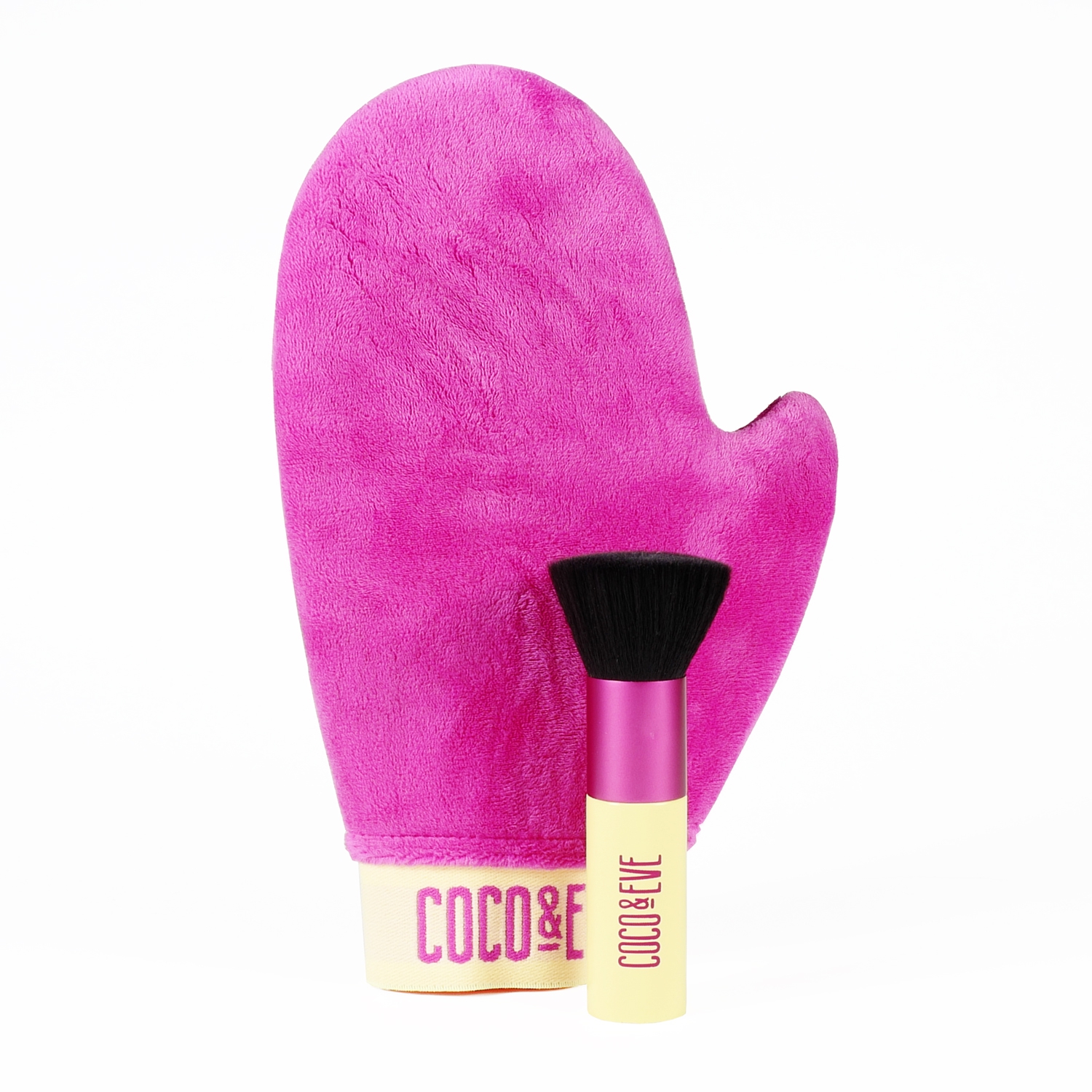 Lets talk about the application - I like to apply the self tanner to my face first. The Coco & Eve brush application is brilliant! Apply a pump or two of product on the brush and apply to your face in circular motions. Use the residue to blend slightly down your neck, around the hairline and on the ears. You will be impressed at the even result.
Then, I apply a few pumps of the anti-aging, anti- cellulite formula to the velvet tanning mitt (it's so soft) and gently apply the product one section at a time - While leaving the feet, knees, elbows and hands for last. I use the residue on the mitt for my knees and elbows. Lastly, I apply a little drop of the tanning foam to the brush and apply it to my hands and feet.
Expert tip - apply moisturizer to your elbows, knees and feet before application AND cuticle oil around your nails. On that note - Try to avoid applying tanning product to your nails.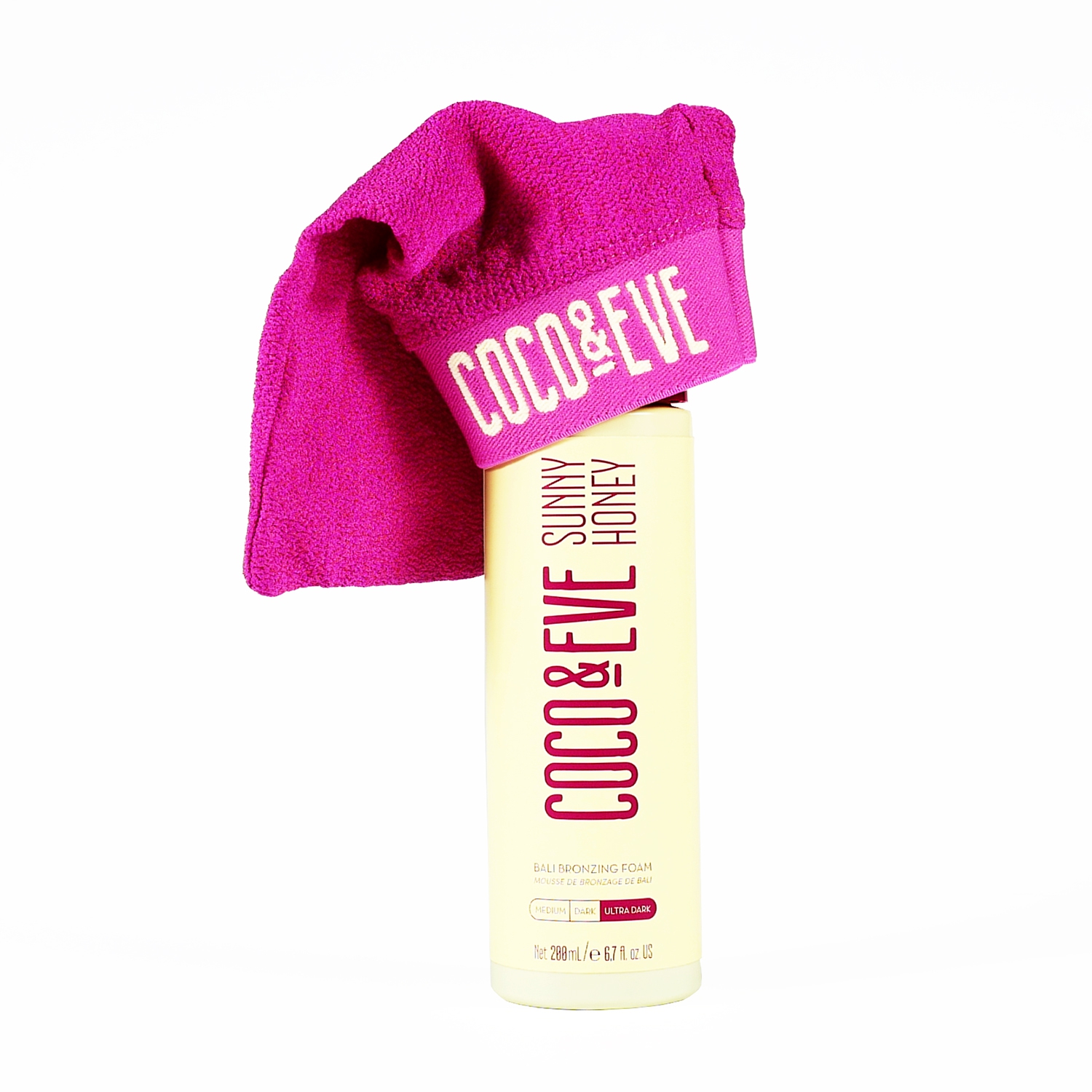 This self tan formula is non-sticky (I KNOW), dries fairly quickly and develops in two hours. I like to leave mine for six hours and then have a quick rinse in the shower. One application will continue to develop after your shower.
You are gonna be shocked by the sun-kissed color - I was! First I tried the dark shade and then I went ultra dark. Now I use the dark on my upper body and the ultra dark on my legs.
You should know, my skin is so pale it glows in the dark! I am thrilled to have found a self tanner that gives me an even, gorgeous, sun-free tan.