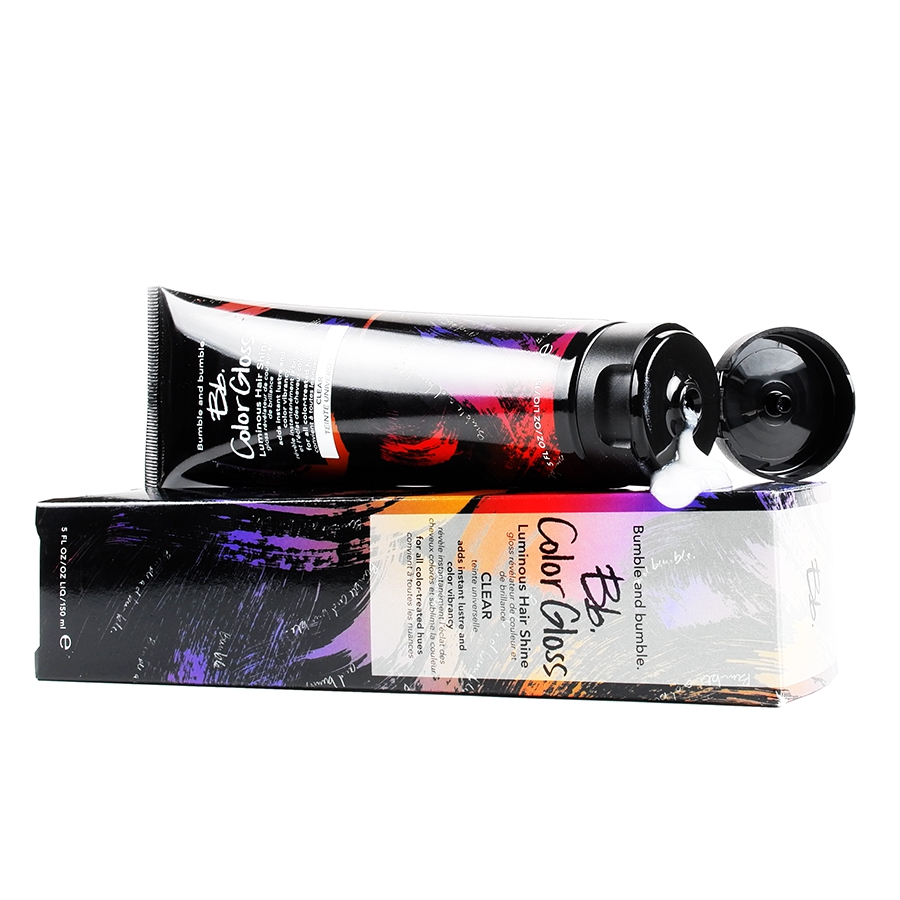 High shine is a must if you have natural black or color treated hair. Lacklustre black strands are dull and uninspiring. After my botched hair dye job in 2016, my hair was damaged beyond repair. Any treatments I applied just ensured that there was no further damage, but there was nothing that would bring my hair back to the healthy, shiny black bob it was before my attempt to go blonde. I'm certain my hair is healthier a year and half later, cause it's simply grown out. Now I can focus on maintaining a healthy mane and super shinny strands..
When Bumble and Bumble (my favorite hair product line) launched a line of Bb. Color Gloss in warm blonde, cool blonde, brunette, universal red and clear - I immediately had to have this enhancing hair gloss. I do like some Bumble and Bumble products better than others, but this luxury hair brand rarely disappoints. I purchased the Bb. Color Gloss in clear and had HUGE expectations.
You apply the product to dry hair and leave on for 20 minutes. Rinse, and go about your normal hair care routine. The scent is strange to say the least, but it is a color treatment (to all you people hating on the smell). The solution appears to have sparkles in it? Yeah, I had little sparkles on my face, along the hairline. Of course, you're gonna rinse and wash your hair, so the sparkles are useless. The process was easy, but the results lacked lustre. My hair was shiny, but it's always shiny AND I was expecting something miraculous to happen. I was hoping the sun would reflect off my hair and cause people to look away! I'm a little disappointed.
My hair did however feel incredibly soft and clean. As many of you know, super clean hair is not ideal - it's too soft, hard to style and typically lays flat. I didn't do anything else different that day, so I'm going to assume that the Bb. Color Gloss was the culprit.
I should point out that I applied the clear luminous hair gloss to already shiny black hair, so maybe my opinion should be taken with a grain a salt. I would imagine that if you have red hair, this stuff may be life changing. Blonde, red, pink, silver - these are all vibrant shades that require attention. An instant lustre pick-me-up between salons visits may keep your strands looking brilliant.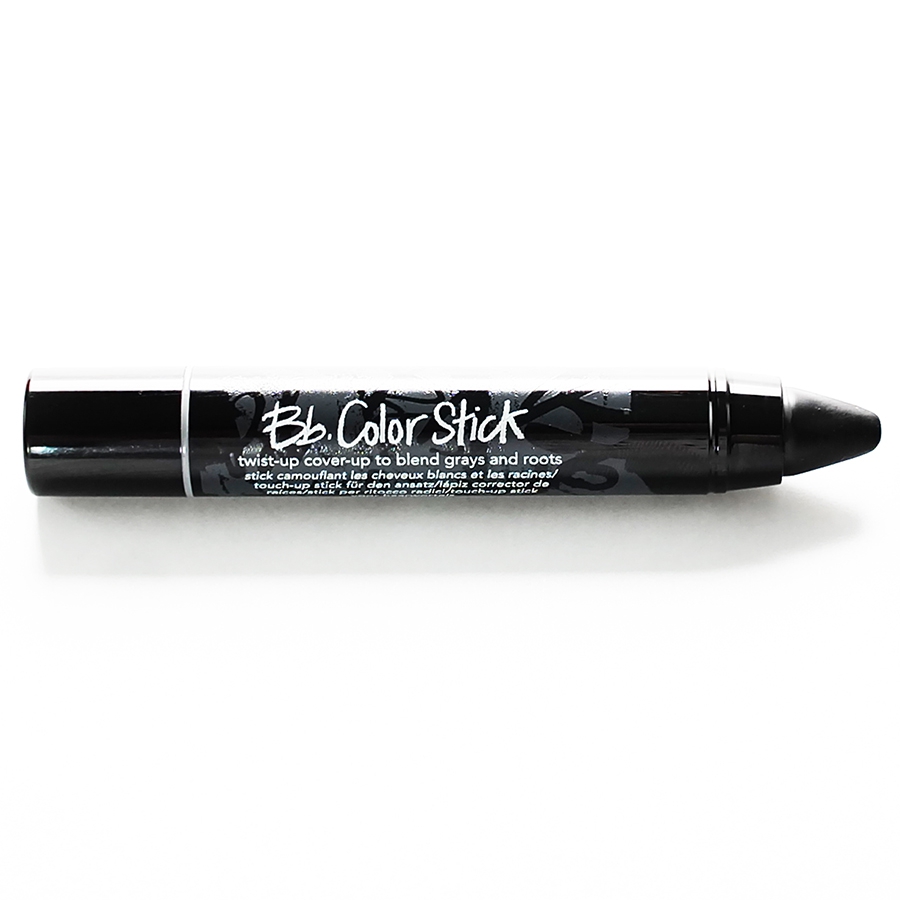 Another great hair product to keep your strands looking fresh and vibrant is the Bumble and Bumble Bb. Color Stick. This twist-up, crayon-like color stick is the perfect root touch-up product. The formula is water resistant - don't worry about color running down your face, neck and clothes if you get caught in the rain. The stick is compact and takes a little while to cover your roots (or grays), but is great for travel and on-the-go touch ups.
The Bumble and Bumble Bb. Color Stick is available in five natural shades - blonde, dark blonde, brown, red and black. There are four limited edition statement hues - Ballet (pale pink), Lilac (purple-ish-blue), Flamingo (fuchsia), and Pacific (a vibrant blue). The highly-pigmented color sticks are a great temporary solution to roots and grays or just enhancing your color with vibrant streaks. I also have an uneven hairline, and use the Bb. Color Stick to fill-in my fine hair for a full look.