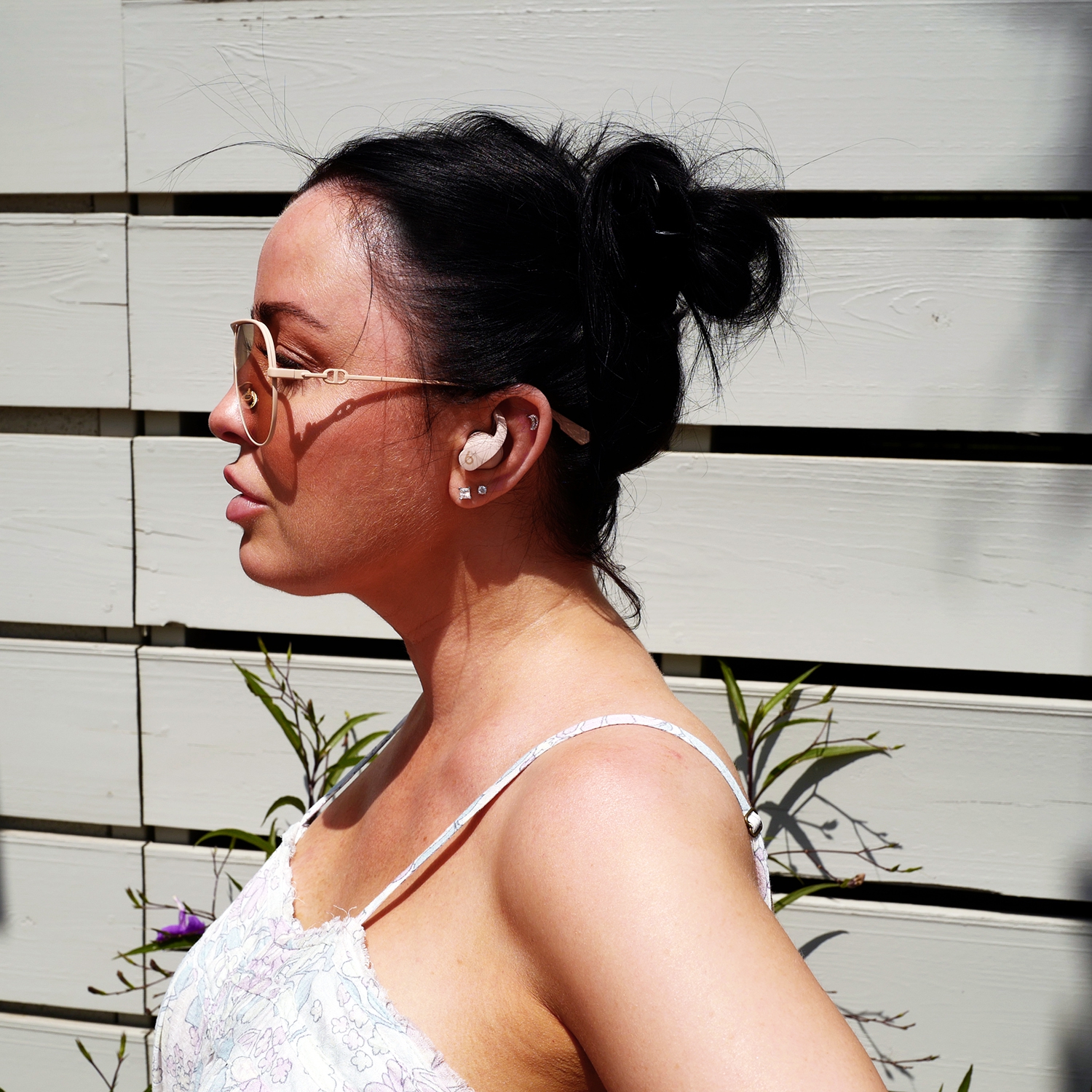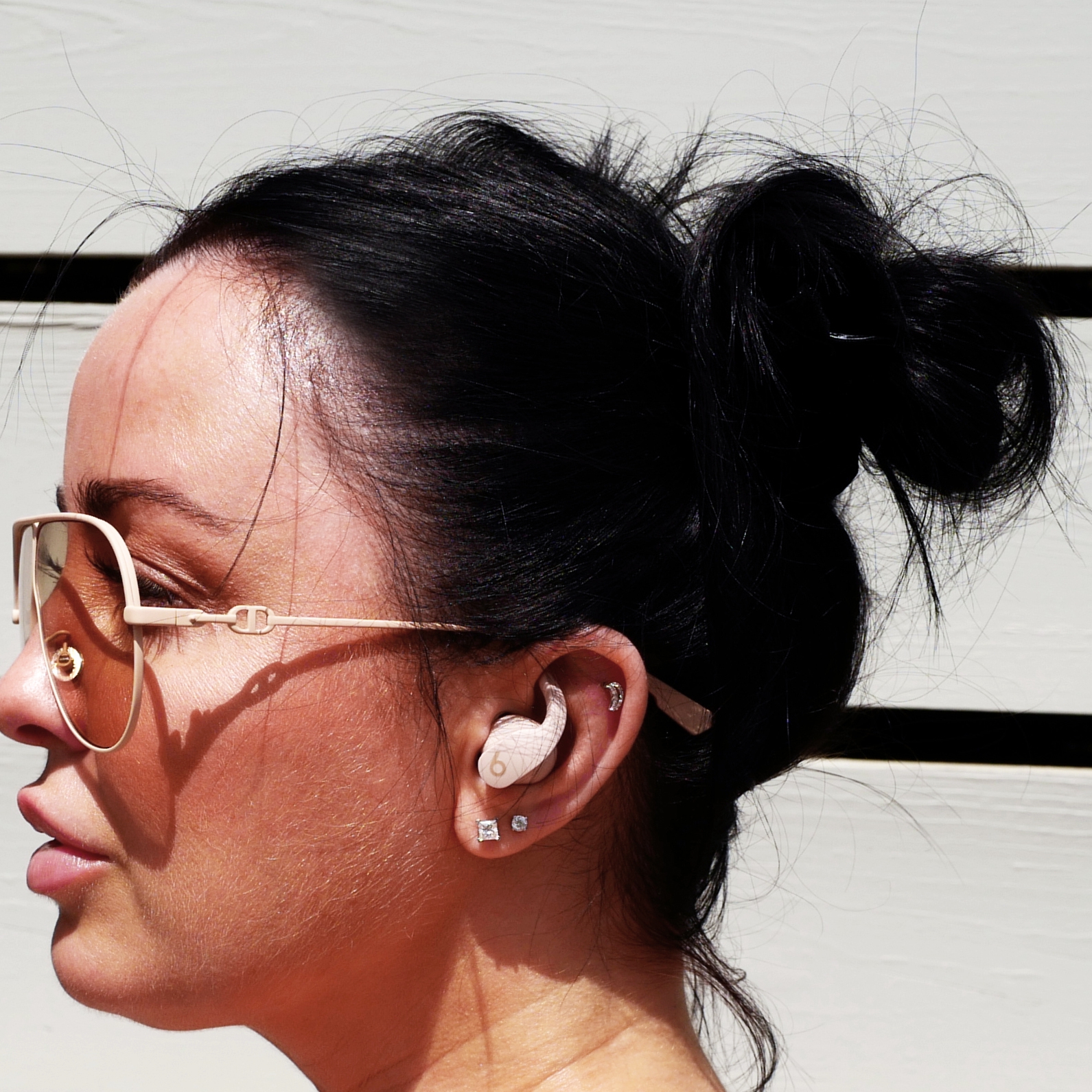 I LOVE my Beats Fit Pro true wireless earbuds - Kim K special edition. I'm super picky about my headphones and quality of sound. Country, hip hop, alternative - either way, I wanna hear and FEEL the music. These Kim K Beats are probably the best sound I've experienced from earbuds. No surprise there - Apple purchased Beats, so you're getting the Apple tech and Beats sound.
The Kim K "nudes" aesthetic gives the world of earbuds a refresh. There are three neutral colors - Moon, Dune and Earth. With the right skin tone these nude shades are camouflage! I went with the lighter shade, cause I love pink.
I've had Beats in the past and moved over to the newer AirPods, BUT, I'm back to Beats.. x Apple x Kim K. The noise cancellation is excellent and the sound is fierce. The vibrating beats of hip hop are intense and vibrant. These earbuds are superior and a must-have.