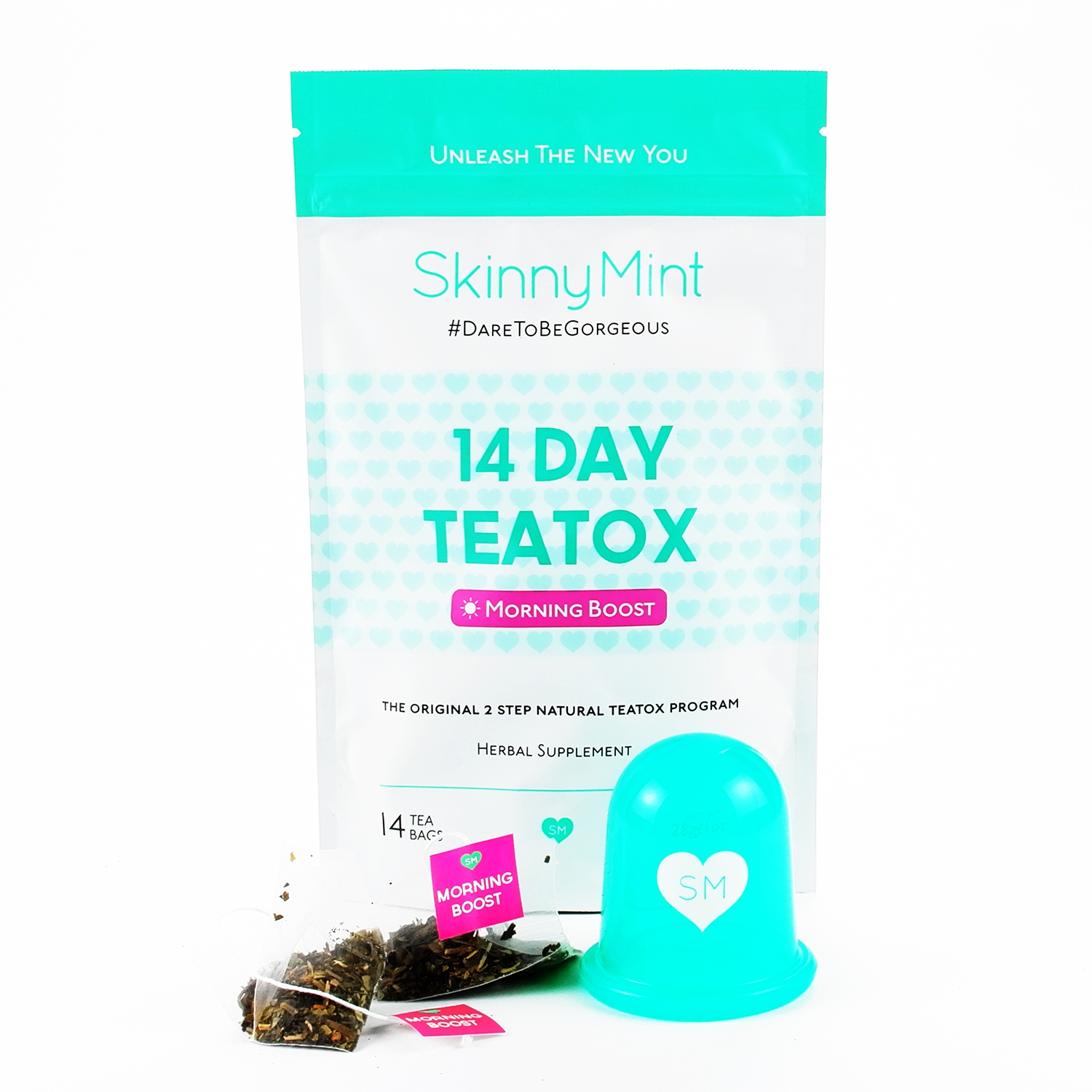 I LOVE SkinnyMint Teatox. The two-step detox program is comprised of 28 day teas and 14 night teas (for every second night). The creators of SkinnyMint Tea have carefully curated all-natural ingredients that compliment each other. The 'food synergy' is potent.
The Morning Boost contains green tea (the list of green tea benefits goes on and on..), Yurba Mate to curb your appetite and boost your metabolism, Nettle Leaves are a natural diuretic, Dandelion for digestions and Guarana fruit for cleaning. The fruity flavor is light and delicious. I'm addicted!
The Night Cleanse Tea has anti-bloating Ginger Root, Orange Leaves to aid with sleep, Senna Leaves are a natural laxative, Peppermint for digestive and colic relief, Licorice Root as an antacid, Hawthorn Berries for anti-anxiety and the natural laxative Psyllium Husk. Each of these all-natural ingredients have additional benefits. This ingredient combination is super-cleansing. You will frequent the bathroom, but feel less bloated and possibly shed a little belly fat.
Of course, you should maintain a healthier diet and exercise for optimal results. SkinnyMint Tea should be used to aid in your weight-loss program and kick-start your new lifestyle. This two-step detox program is famous around the world for a reason - IT WORKS! Visit the SkinnyMint website to see miraculous results, before and after pics and read the always positive reviews.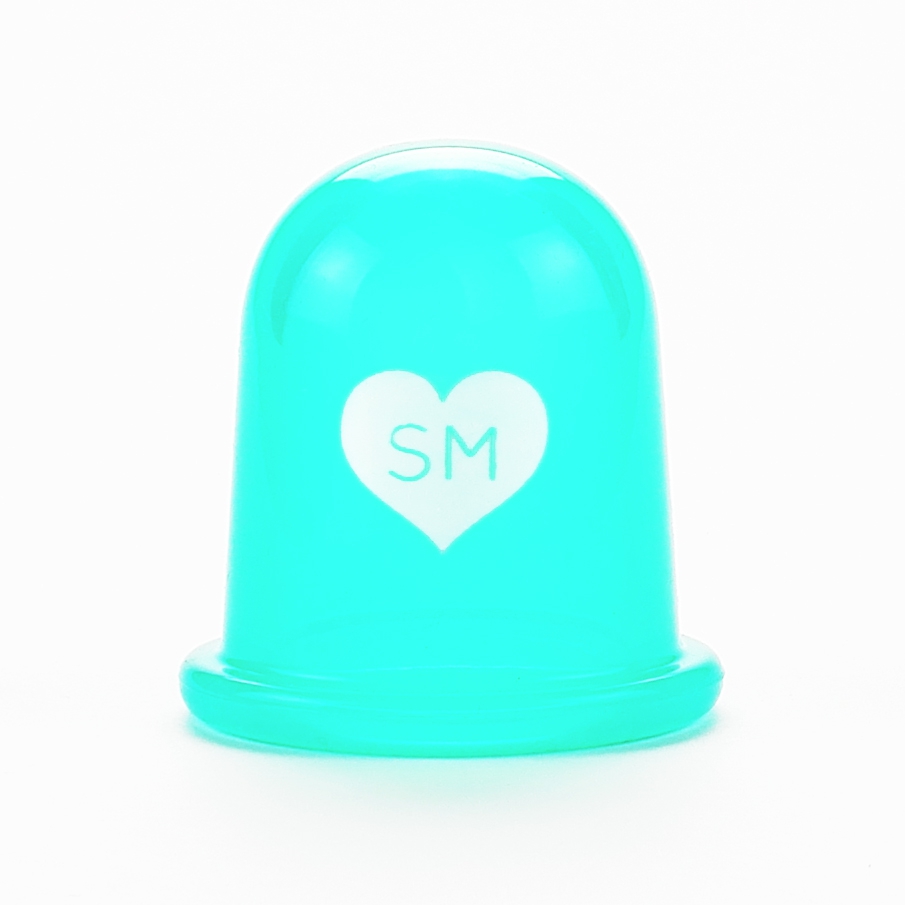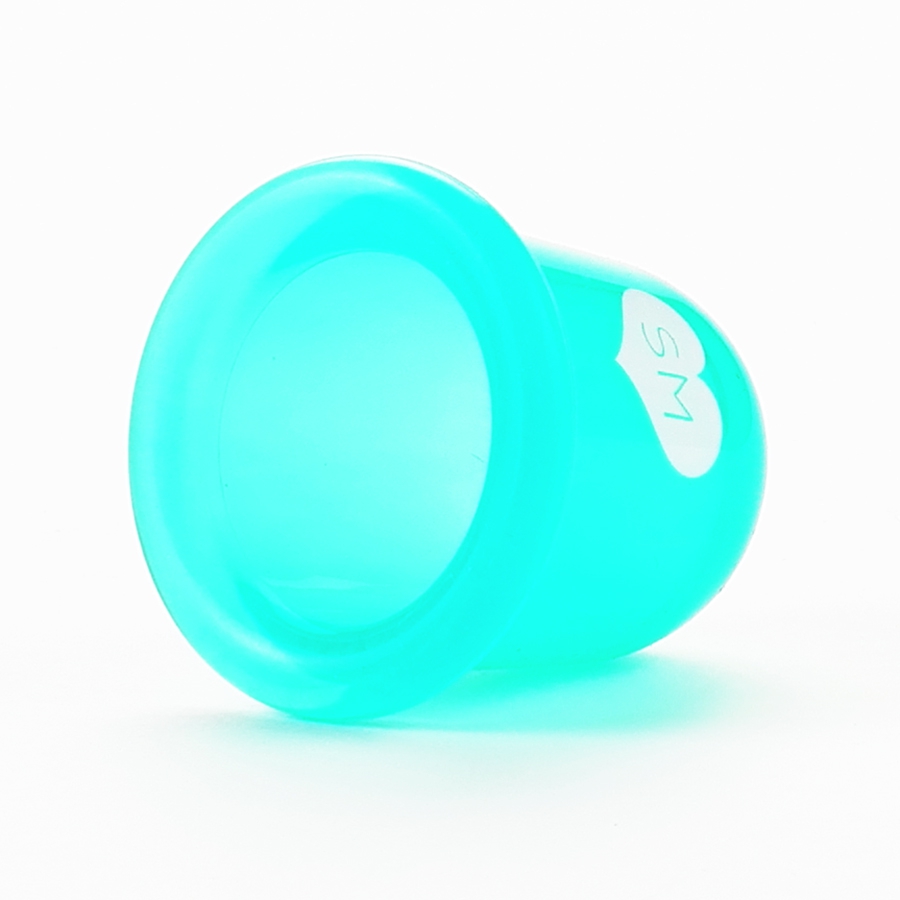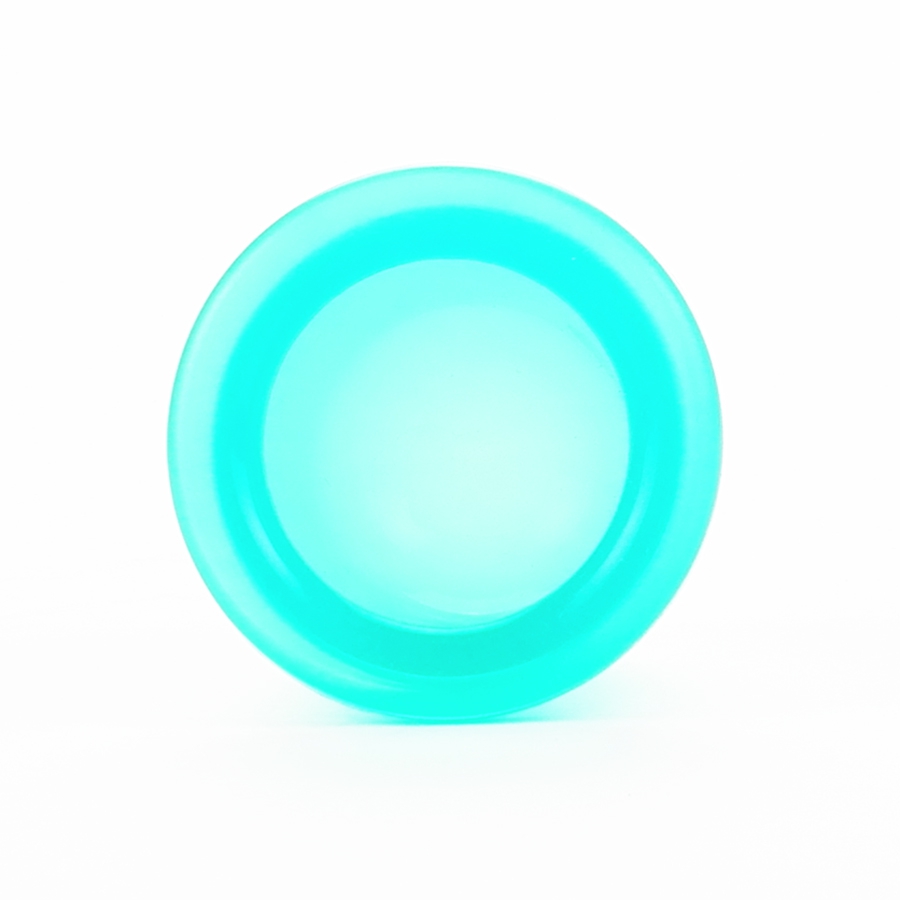 I purchase these teas regularly and a while back received an anti-cellulite silicone cup in the Anti-Cellulite Detox Bundle. It's hard to believe a little silicone cup could make a difference, but with continuous use and patience, you'll probably see some changes in the appearance of your cellulite-prone areas.
You simply add oil to your skin and massage your problem areas for 5-8 minutes. This can be time consuming. The little cup suctions onto your skin and with back and forth, up and down motions. breaks down fatty deposits and eliminates toxins. This method requires commitment - 3-4 times a week for 6 weeks and once a week thereafter.
I'm not a patient person, but working this anti-cellulite method into my routine was easier than I thought. Luckily, I only have cellulite on my buttocks and on the back of my legs, so 5 minutes a day 3-4 times a week isn't too time consuming. It's only been a few weeks and I do see a slight difference. This DIY anti-cellulite method is easy and inexpensive. I also recommend getting a body oil or oil-based body cream with anti-aging properties and exfoliate your cellulite-prone areas on the off days.
Thanks for the little silicone anti-cellulite cup SkinnyMint! I'm looking forward to more innovative gifts with purchase in the future.