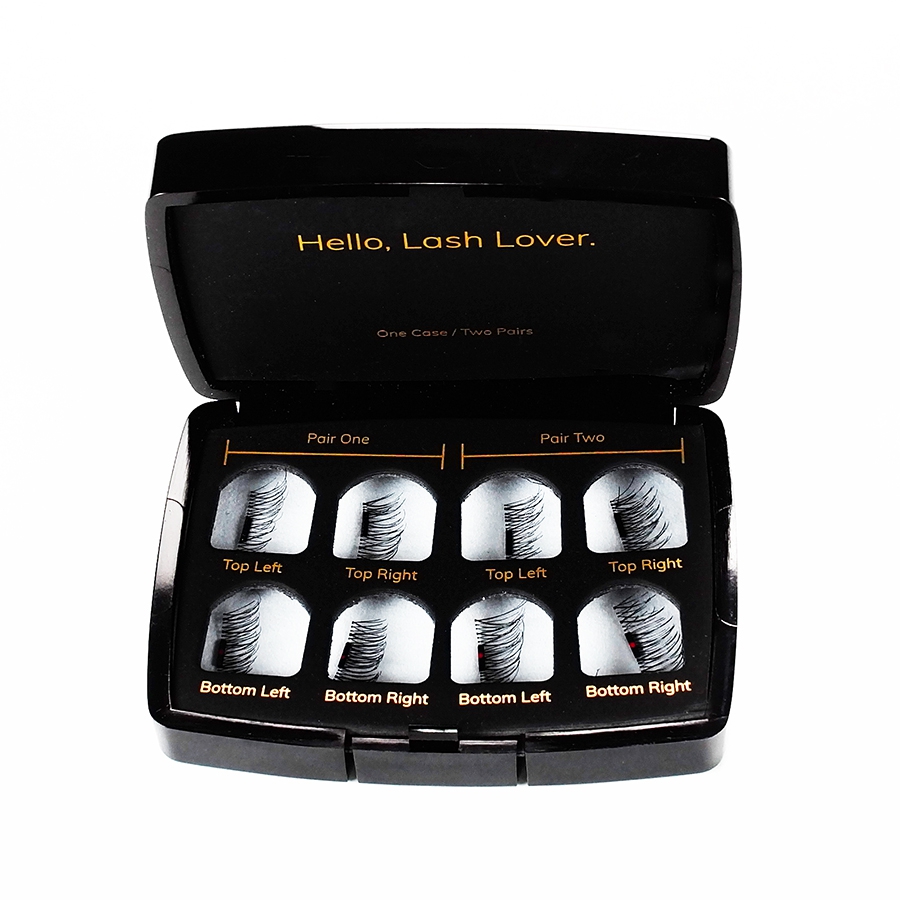 I read an article about these magnetic faux-lashes in July 2016 and HAD TO HAVE THEM! I'm sure I was one of the first people to order One Two Lashes for myself and my friends. I was on the waiting list for many months. BUT after a brief encounter, I tucked them away in my twelve story Cosmocube and forgot about them.
A year + later, I decided to give this innovative product another go.. I am a huge fan of faux-lashes. AND I had sky-high hopes for these magnetic false lashes by One Two Cosmetics.
I want to like these false lashes, but they don't sit on my natural lashes well. The idea is genius, but the design needs a little tweaking. The magnets attach well and hold, but the shape of the lash band is unnatural. The band is practically straight and doesn't shape your natural eyelid. If you're like me and wear very little eye makeup, these misshaped lashes are super obvious and kinda look cheap. THEY ARE NOT CHEAP. When I originally purchased One Two Lashes they retailed for $59 and today for $69. These lashes are not worth the high cost.
The application is easy (once you get the hang of it). It took me a good hour to play with them and master the positioning. You use your thumb and index finger to hold the lashes (one in each hand) and 'simply' place one under your natural lashes and one above. The tiny, rectangular shaped magnets will catch immediately. There's no glue, so you can move them around slightly and quickly remove them to reset the position. The removal is easy - just slide the magnets apart.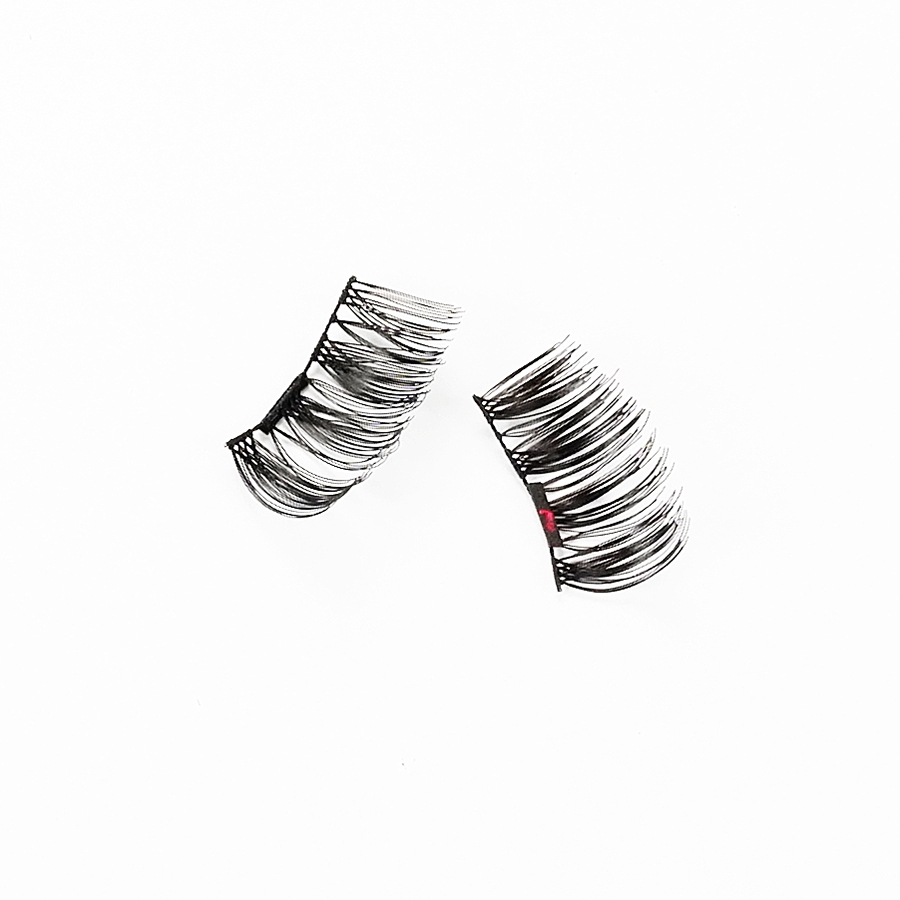 These One Two Lashes are half strips and meant to be used on the outer lash line. I'm a fan of enhancing your outer lashes - half strips lift and enhance your eyes. Half strips may however be a deterrent for anyone seeking a super-dramatic look. I think if you wear a ton of eye makeup (to mask the straight-band design) and possibly apply two sets of these faux-lashes, it might look ok. MAYBE! Before you purchase these lashes, watch youtube videos. There's great reviews featuring One Two Lash application and the results.
Magnetic lashes is a great idea, and with proper execution, can change the faux-lash industry dramatically. The only downside to faux-lashes is the glue and lasting damage from glue toxins and aggressive removal. Magnetic lashes eliminate the glue and are gentle on your natural lashes. Someone please revisit this design and make it work! Maybe a strip of micro-magnets along the band and a proper band shape would be more successful (hint hint).
While doing a little research for this blog post, I noticed that One Two Cosmetics released full coverage lashes. I've ordered two styles and will post a detailed review in the next few weeks. My fingers are crossed!