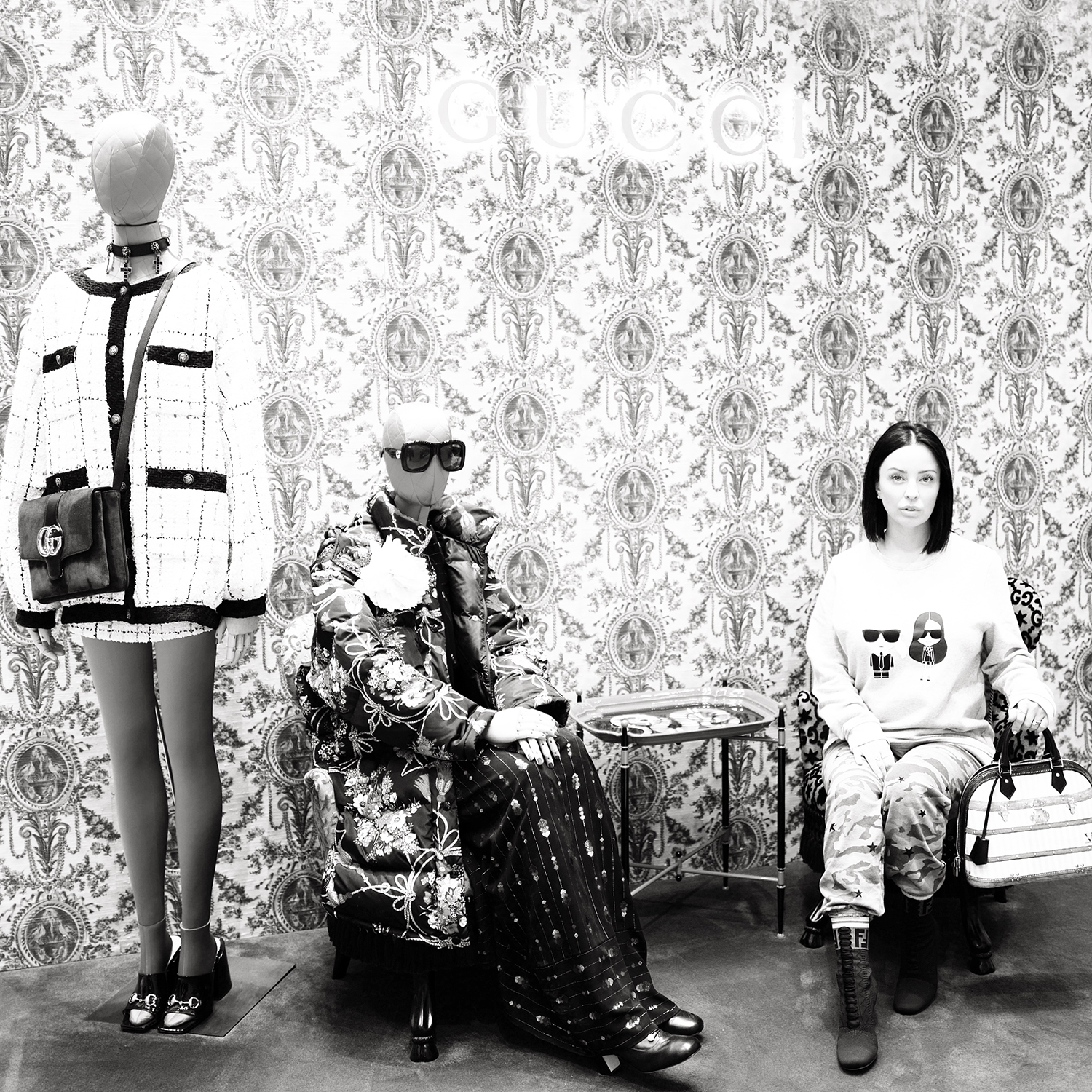 The Gucci display at Holt Renfrew on Bloor Street in Toronto is fabulous. There's an entire block of the store dedicated to the extravagant furniture lineup, gorgeous clothing and designer accessories.
There were a few vacant Gucci chairs and couldn't help but get in the display. I was terrified security would come by and say Ma'am, please get out of the display and leave the store! I didn't get busted and got a few great pics.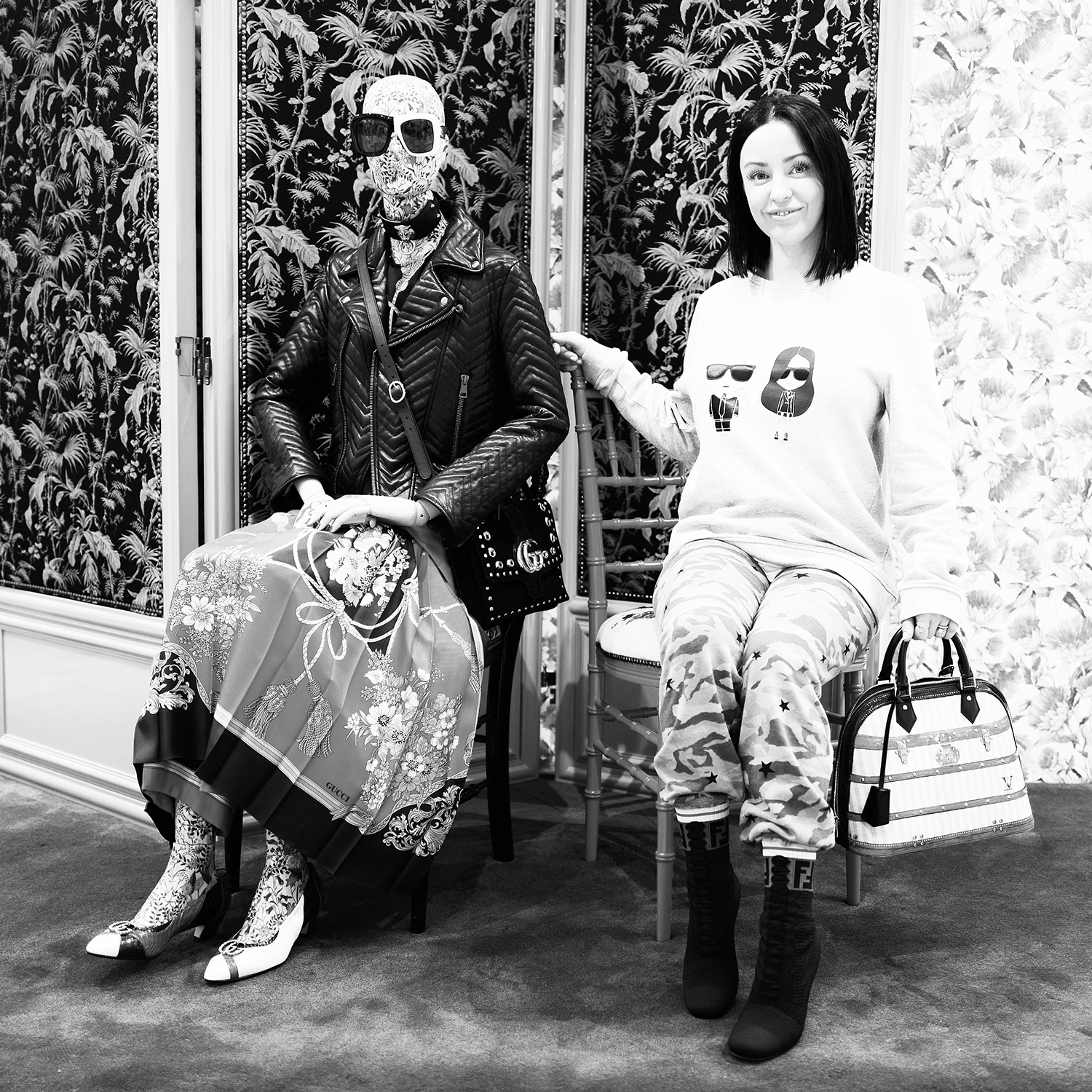 If I had known I would've dressed for the occasion. Here I am in the Gucci display donning everything but Gucci - Karl X Kaia sweatshirt, Monrow camo sweatpants, Gucci appliquéd striped socks (inside my boots and out of site), Fendi Rockoko boots, Louis Vuitton Alma Time Trunk handbag.