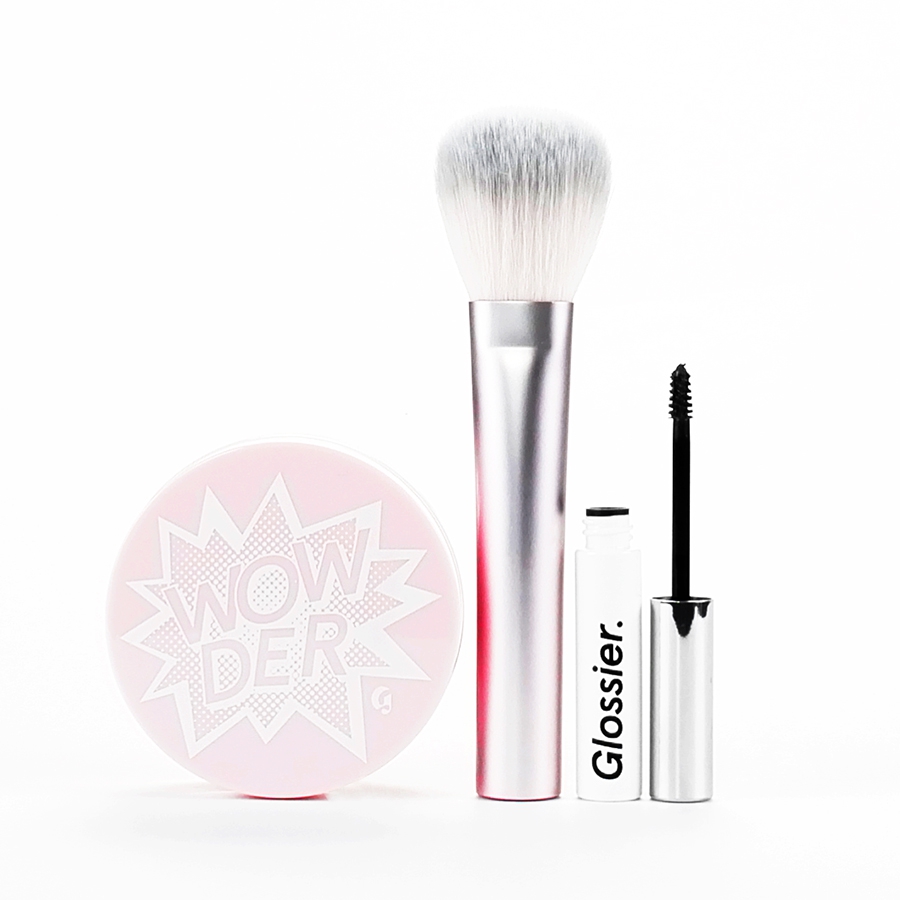 I have an eight-story Cosmocube makeup stand (with a DIY built-in light), and it's overflowing. Honestly, who needs that much makeup? ME! I'm addicted to products and am always shopping for the latest cosmetics. Albeit, I could survive with lip balm, blush and tinted brow gel. These are my MUST-HAVE products.
I'm a big fan of Glossier 'Super' serums, Balm Dotcom salve, Priming Moisturizer Rich, and I love the pink bubble pouches you receive with each order. As much as I aim to browse new brands and try different products, I find myself going back to certain brands, like Glossier..Brow Boy tinted eyebrow gel is the first black gel I've tried. I always thought it would look harsh on my pale skin (even though I have color-treated black hair). It doesn't. The creamy wax formula coats the fine hairs evenly, doesn't flake and thickens the brows dramatically. The black tint gives a more harsh look - as opposed to the dark brown to black gel I normally use. My only complaint is the brush - it's kind big and doesn't come to a pointed tip for precise application.
Gimme Brow Volumizing Fiber Gel by Benefit Cosmetics is my go-to brow gel. The cool dark brown tint works well with my complexion and hair color. The brush is smaller and makes for easy application. It does however flake if you fool with it too much. Maybe, I'll use the brush from one and the formula from the other..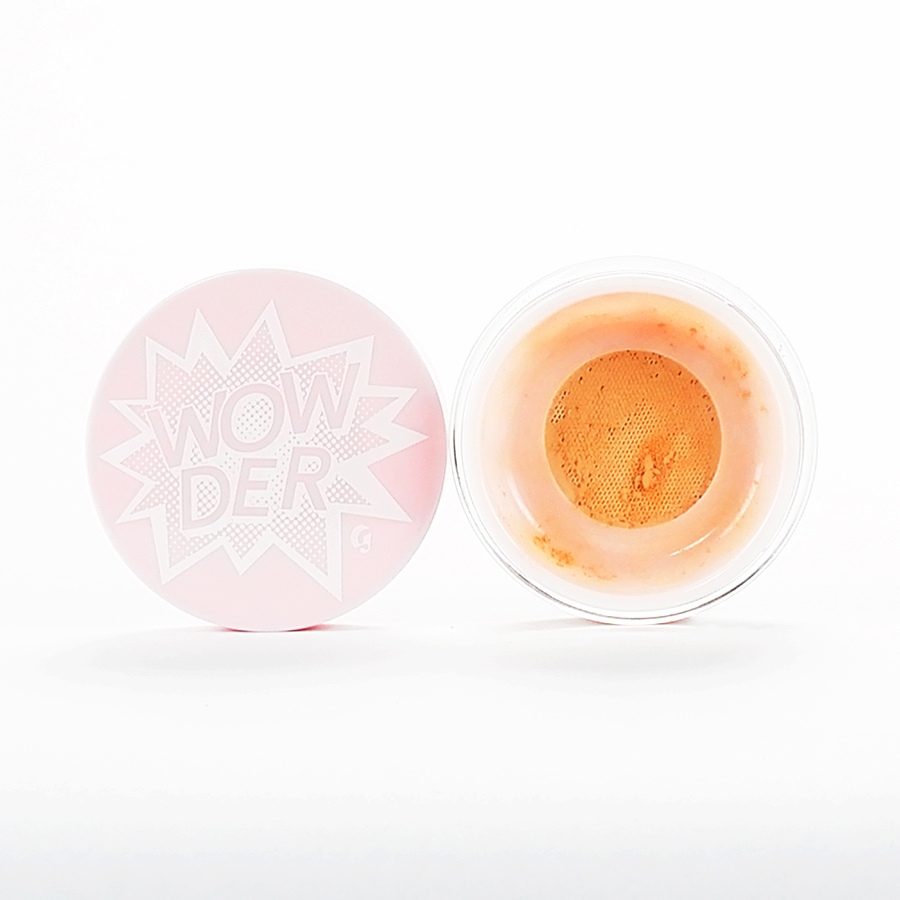 Aside from blush and bronzer, powder is my 'cosmetics enemy'. But sometimes a girl needs some finishing powder. I have green powder for redness, translucent for setting makeup, peach for warmth, and now WOWDER! Another 'super hero' from Glossier. This powder goes on nicely, absorbs oil, reduces the appearance of pores and sets your makeup. Surprisingly, it sits on the skin well, and doesn't look cakey. Glossier claims it does not set into fine lines - I can't vouch for that cause I don't have any (HUGE Botox fan here). I'm impressed with Wowder Powder!
I highly suggest getting the Powder Brush. The silky, synthetic bristles are soft and the brush is dense. It holds powder nicely, and the soft bristles allow for even application. The brush is small and tapered, so it's easy to apply product around your nose and under your eyes. AND you get a little pink zip-pouch for storing your brush. Use my link to get 10% off your first Glossier purchase - http://bff.glossier.com/gMn0U