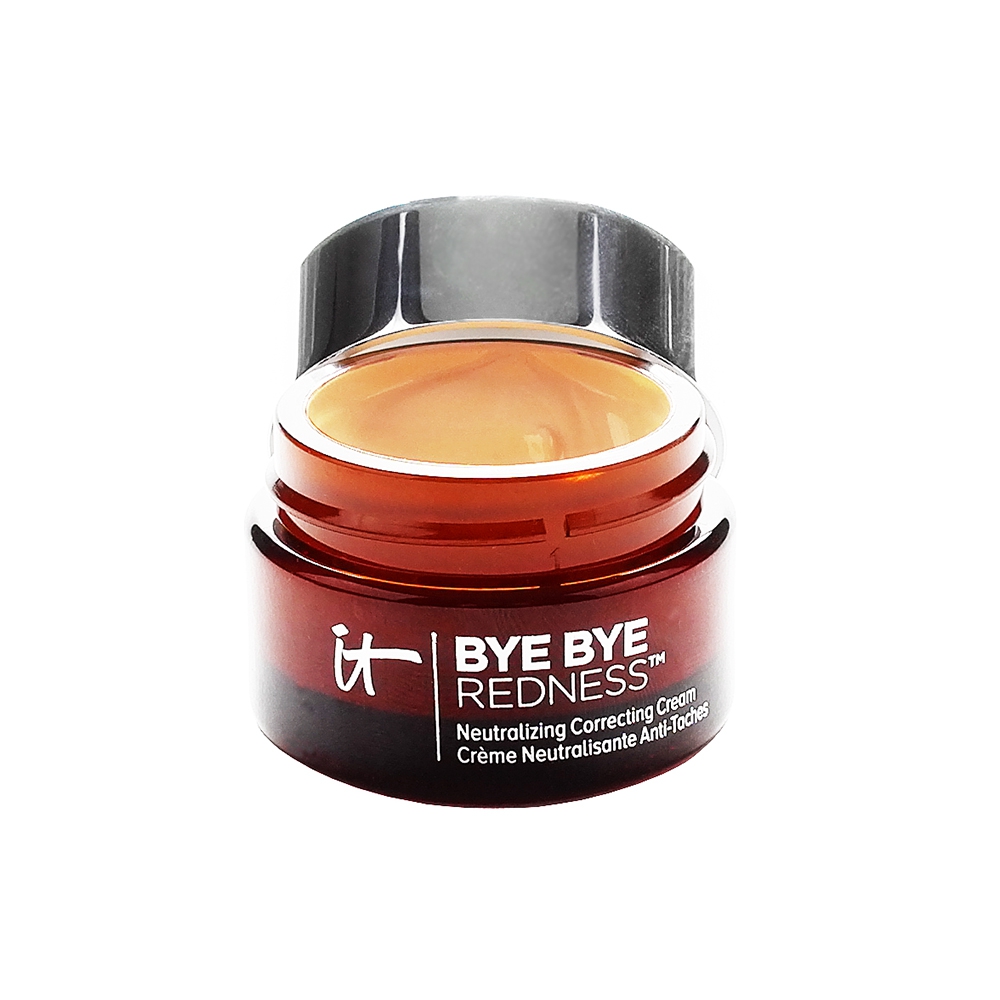 I have 'officially' (nothing I declare is really official) branded It Cosmetics Bye Bye Redness Correcting cream the 'anti-redness warpaint'. If you have Rosacea or hyper pigmentation, this stuff is going to change your life. I desperately needed a solution to my rosy cheeks, nose and forehead. I use medicated creams, but my angry skin flares up on the daily. AND, I'm not about to stop eating spicy food and drinking wine (major flare-up culprits).
Bye Bye Redness by IT Cosmetics deserves an award. It's kind of a foundation, primer and cream in one. Bye Bye Redness is thick, has a silky texture and gives you super full-coverage. This product is smooth, goes on like a primer (similar to Colorscience primers), and has a tinge of green (to combat redness). Apply to your cheeks, nose and forehead, and blend outwards. A little goes a long way. The embarrassing redness is gone. GONE! Without a doubt, this is the product find of 2017!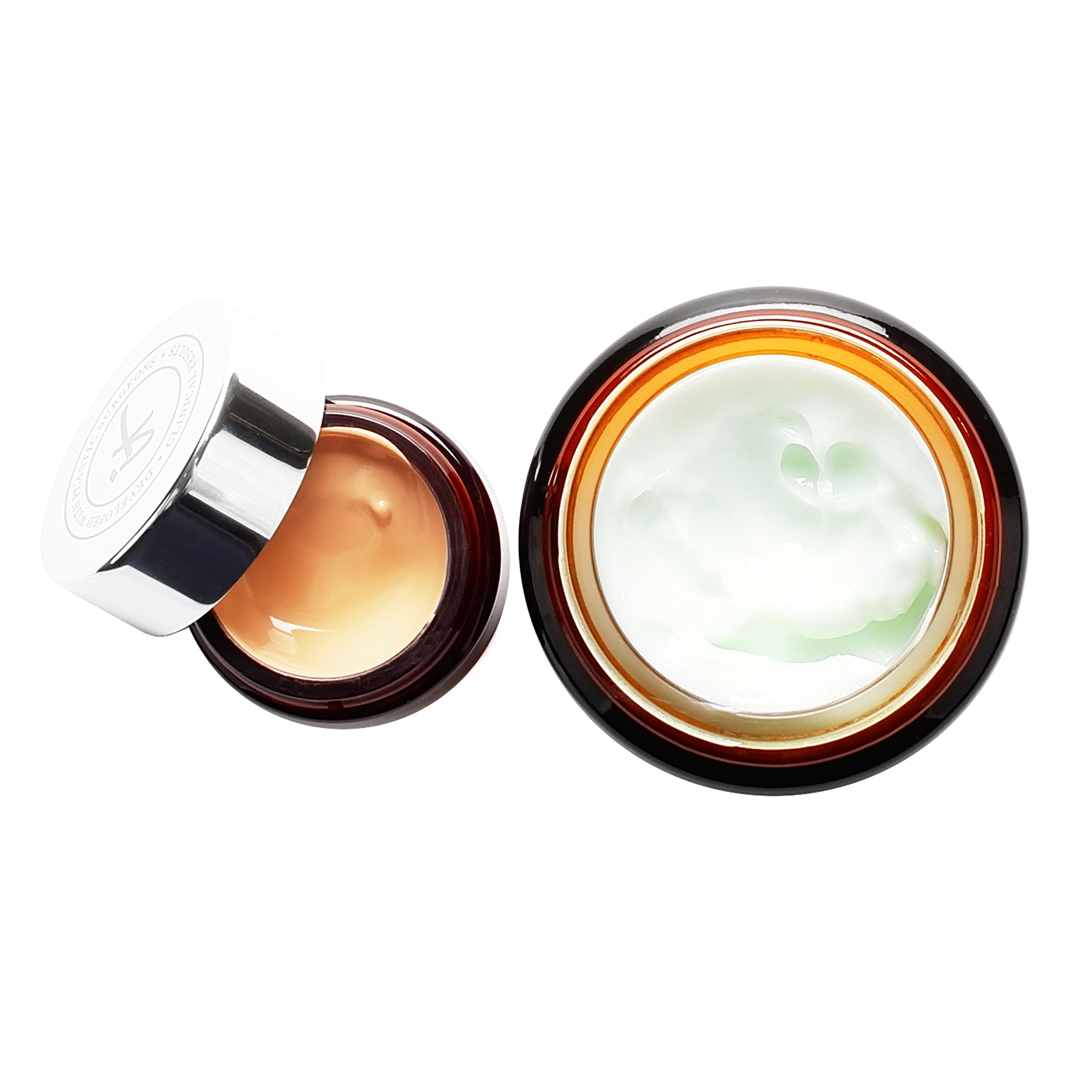 Another anti-redness product by It Cosmetics - Bye Bye Redness Moisturizer. I don't think this stuff eliminates redness, but the product feels amazing on your skin. The green-toned facial cream is medium-heavy, has a fresh scent and really gives your skin a hydration boost. I don't see a change in my rosy cheeks, nose and forehead, but I still love this product for its intense moisturizing qualities. AND, my skin is crazy angry - everything makes my dreaded rosy hue come to surface. Bye Bye Redness Moisturizer is a must-have in my morning (pre-makeup routine) routine. Yeah, I have two morning routines! I guess I have too much time on my hands.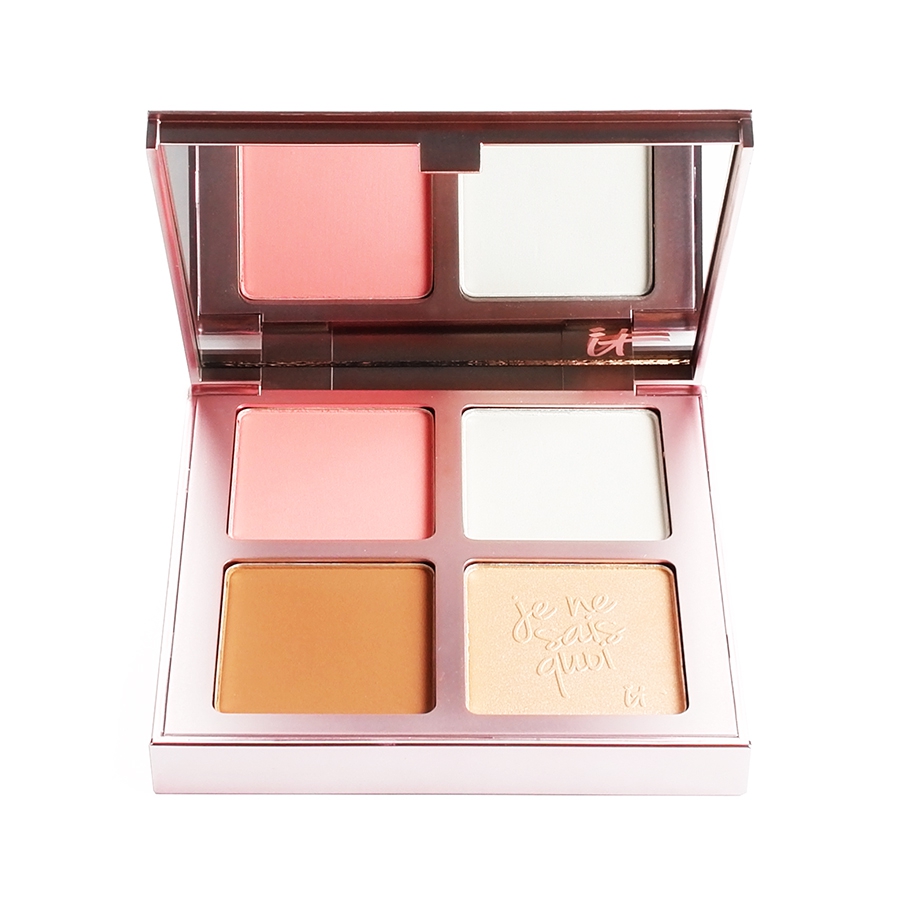 It Cosmetics is quickly becoming one of my go-to brands. The cult favorite cosmetic lineup has yet to disappoint. I LOVE this Your Je Ne Se Quoi Complexion Perfection Face Palette. Bye Bye Pores Blush, Bye Bye Pores Pressed Finish Airbrushed Pressed Powder, Poreless Sunshine in a Compact Matte Bronzer and Perfect Lighting Luminizer are the perfect combination for a subtle summer glow. I'm obsessed with blush and highlighter - these shades are gorgeous. The palette is kinda big, BUT you're getting more product. A must have this upcoming season.