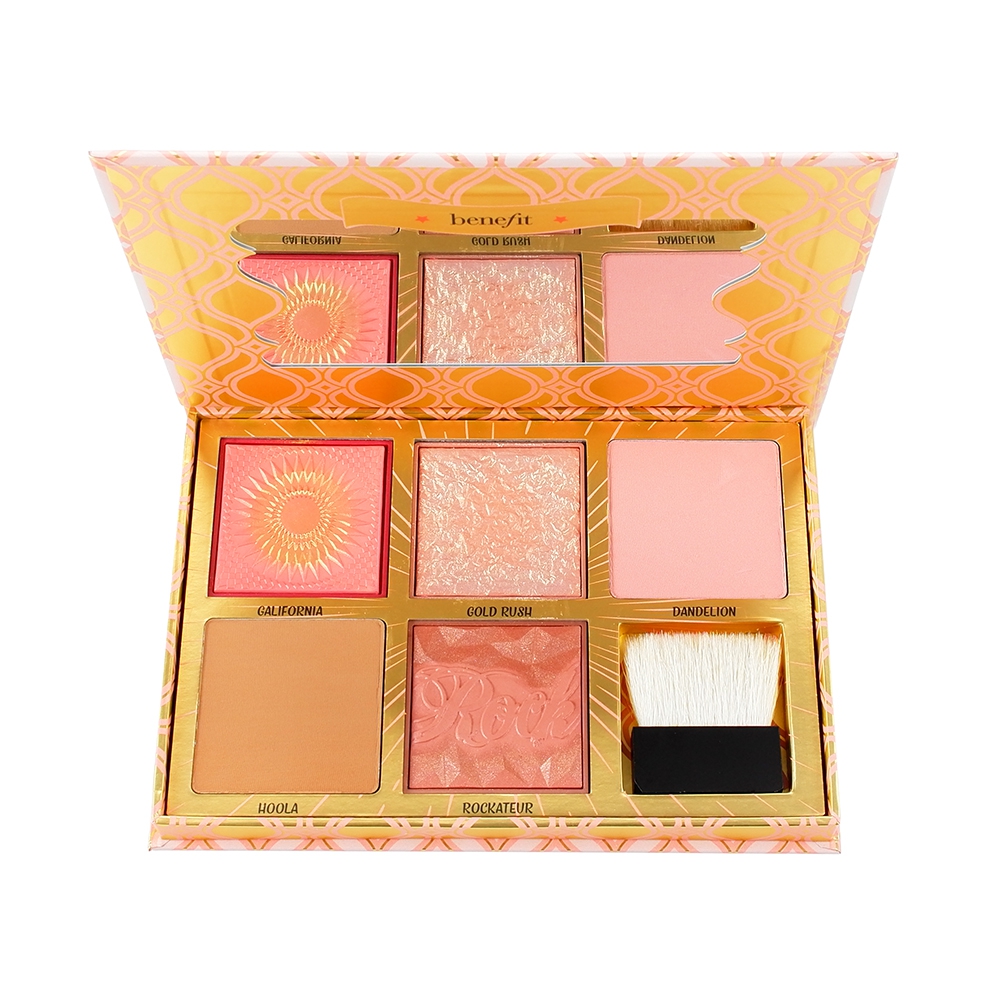 Move over Bobbi Brown - Benefit Cosmetics has swiftly become one of my favorite brands. The high-quality makeup comes in fun, feminine packaging AND 'some' of the makeup scents are delicious (others - not so much). Scented makeup may not be for everyone (I'm sensitive to smells), but sometimes a light scent on your face and décolletage is nice. If you are sensitive, this palette is not for you - it stinks (in a perfume stinky kinda way)!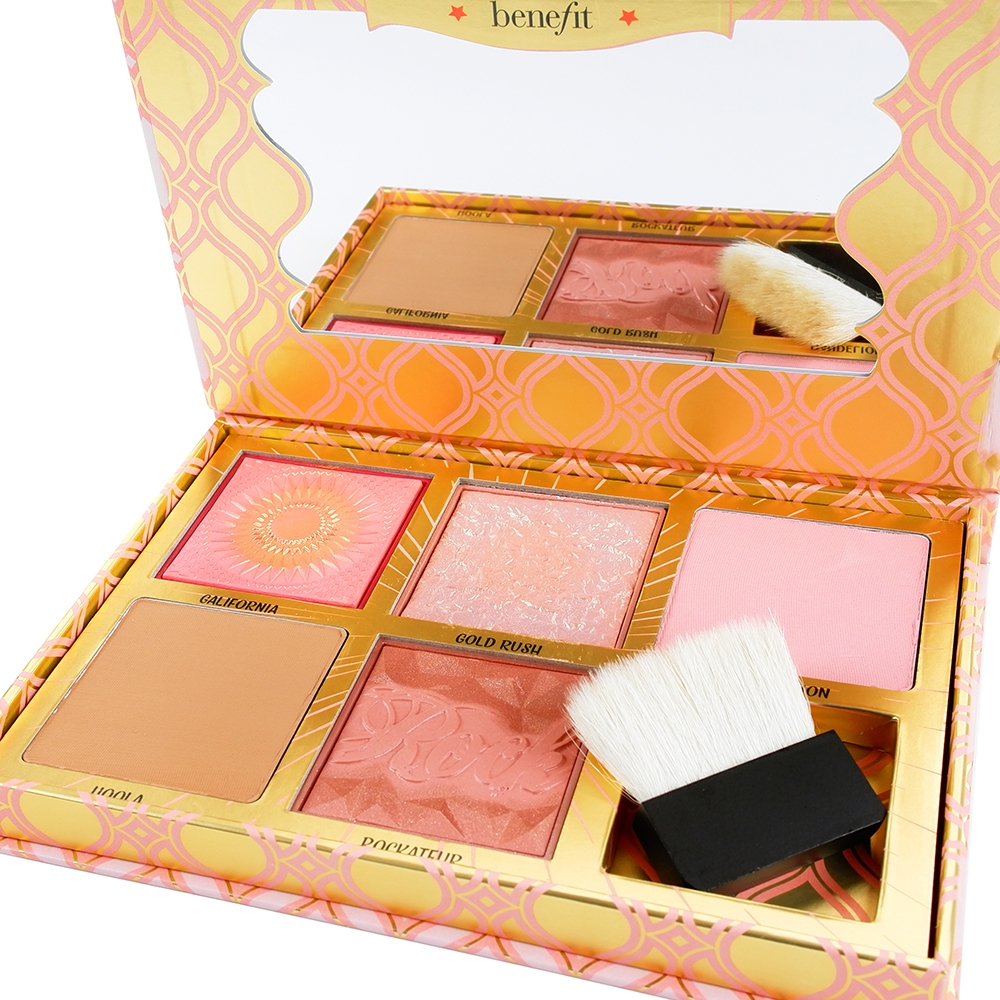 The Blush Bar palette has six full-size bronzers and blushes. Three of which have an embellished imprint - I love that! GALifornia, Gold Rush and Rocketeer are three different, but equally beautiful blush shades. The GALifornia is my favorite. It's the perfect coral shade for summer. Gold Rush is a light neutral shade - a warm golden-nectar blush with a radiant finish. Rockateer is a rose gold cheek powder. Dandelion is a brightening baby-pink blush for the perfect soft, flushed look. AND the Hoola matte bronzer is light, buildable and gives you the perfect sun kissed look.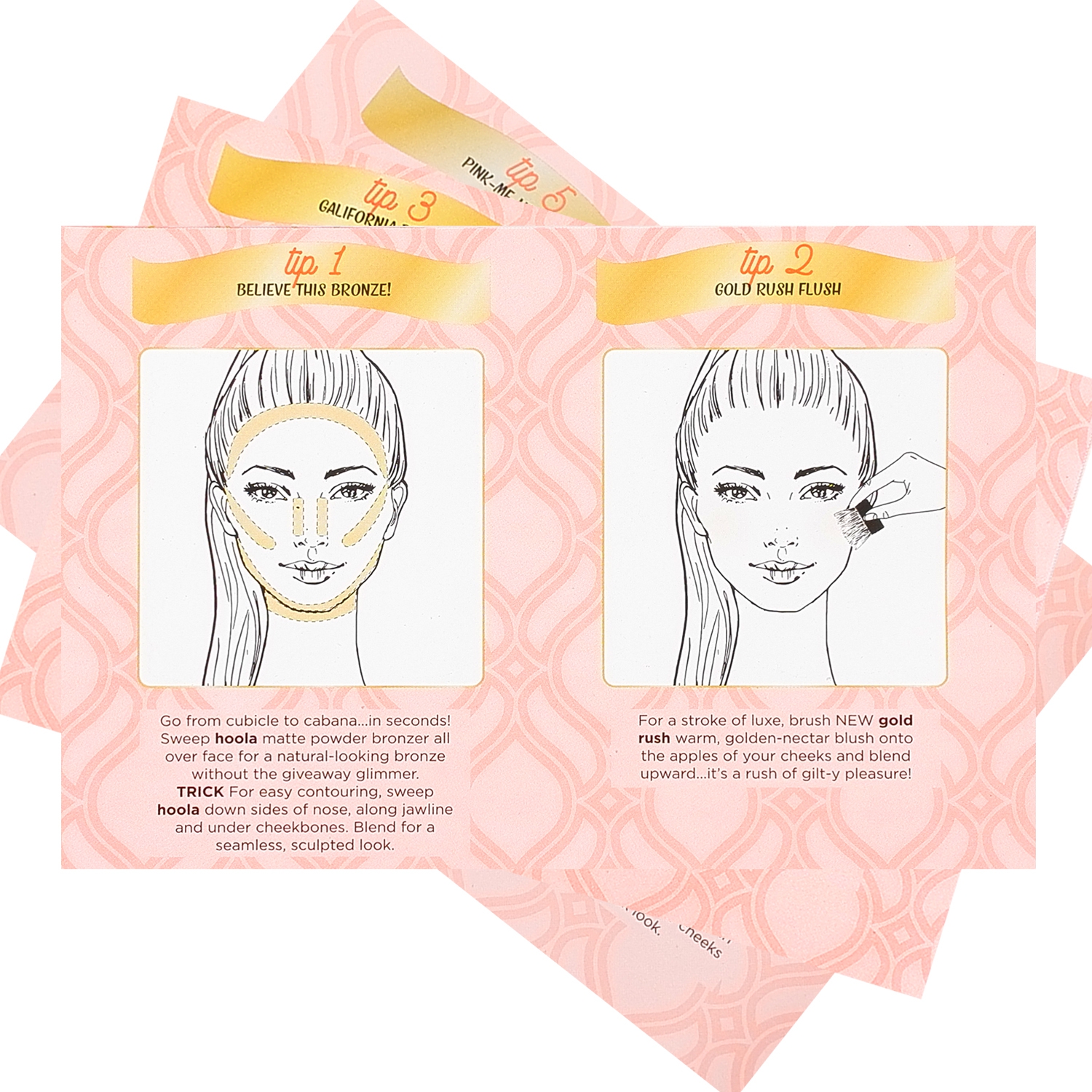 This palette has everything you need to brighten and bronze your face. The powders blend nicely and the Blush Bar comes with a Benefit Cosmetics signature 'Tips and Tricks' booklet. There is also a signature mini powder brush. I'm not a fan of this brush and prefer to use a different blush brush for each shade. That aside, this blush and bronzer Blush Bar is a perfectly curated powder palette for summer.